How-To Tuesday: Quickly Grouping Multiple Invoices Together
Ever wished you could just merge all those invoices together into one master invoice? With TruckLogics you can! Learn how here.

|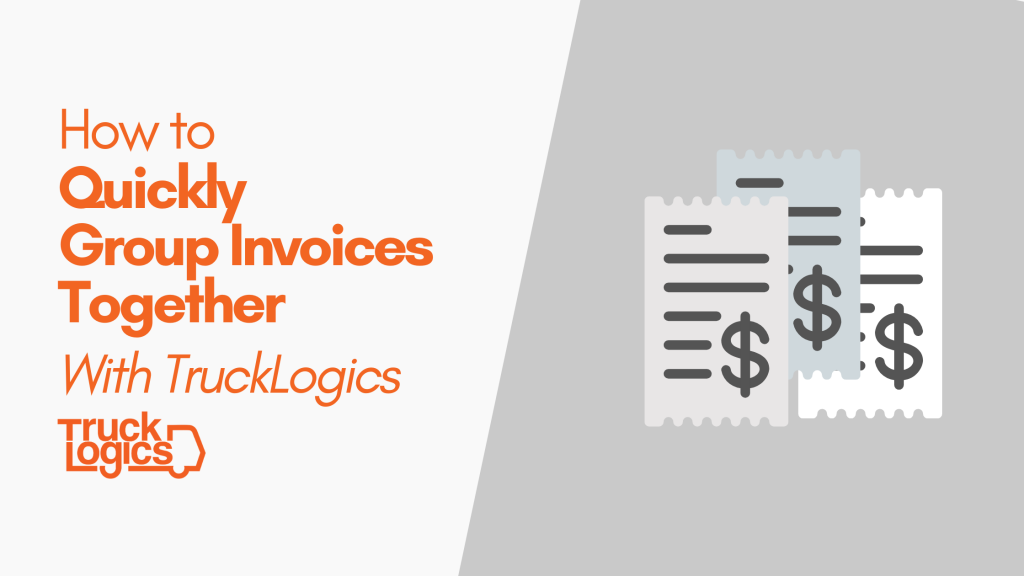 Have your customers, carriers, or brokers ever racked up multiple invoices in a short period of time?
Ever wished you could just merge all those invoices together into one master invoice?
Well with TruckLogics you can! Just follow these simple steps or watch this video to generate a master invoice that you can transmit to your clients.
Grouping Invoices Video Tutorial
Grouping Multiple Invoices Together
1. From your Dashboard, hover over the accounts tab and click on Invoices.
2. Click "+ Add Invoice" in the top right corner.
3. Select the customer, carrier, or broker you are looking for from the drop-down menu.
4. Scroll down. All the outstanding invoices created for that client will appear. On this screen, you can add any additional details or charges you would like to add to this aggregated invoice. Click "Generate Invoice"
5. You have now created a single invoice from all the outstanding invoices
Want to try this great feature?
Want to see how much time TruckLogics can save you on invoicing? Get a 15-day free trial today! There's no obligation and no credit card information required.