How-To Tuesday: Easy Less-Than-Truckload Dispatching
|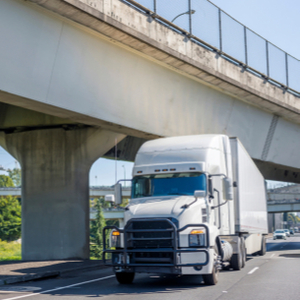 With LTL (less-than-truckload) trucking dispatch, it can be difficult to manage all the details of each trip.
LTL logistics issues might include complicated situations such as overlapping pick-up and drop-off times for multiple customers.
With a TruckLogics premium account, you can simplify your LTL logistics with our powerful LTL dispatch features.
Our LTL dispatch software solution allows you to manage multiple rate calculations, invoices, customer check calls, and routing and mileage tracking for different customers within a single trip (dispatch).
Learn how to harness this powerful TruckLogics features by watching the video tutorial or following these simple steps.
LTL Dispatching Video Tutorial
LTL dispatch
If you don't have one already, sign-up for a TruckLogics Premium Account. You will need a premium TruckLogics account to use our LTL features.
If you already use TruckLogics, please contact support at 704-234-6946 or by email at [email protected] if you would like to upgrade to a premium account.
1. From your "Dashboard", click "Add New" in the top right corner, then click the "Load" icon.
2. Click the "LTL-Less Than Truckload" button.
3. Add a load number and customer information.
4. Your customer information will automatically populate the shipper information. Add a pickup date/time.
5. Add a consignee and delivery date/time.
6. Add freight details so your individual loads will be easy to identify.
7. Add charge information and optionally calculate mileage. Click "Create Load" once you are satisfied. You've created your first LTL Load!
8. Find the load you just created (it will be marked with a blue "LTL" square) and click "Create Dispatch" and then "Create New Dispatch".
9. You will now see your new dispatch. Add another LTL load by click "Add New Load".
10. Repeat steps 2-6 with the shipping information for this load.
11. Once you have added your second load, return to the dispatch to view both loads. Click on the Dispatches tab.
12. Click on your dispatch.
13. You will now see both loads in one dispatch with separate invoices if needed!
14. Click on the Driver & Equipment tab of this dispatch to assign a driver. Enter the driver and truck information and click "Assign".
15. Click on the Routing tab of the dispatch.
16. From this screen, you can view the route map, change the route, and view fuel optimization features. Stops for both loads can be organized as needed for accurate mileage calculations.
Want to give LTL trucking dispatch in TruckLogics a try?
Sign up for a 15-day free trial! Or if you already use TruckLogics, upgrade to a premium account by contacting support at 704-234-6946 or by email at [email protected]