Navigating TruckLogics – A Step-By-Step Guide to Generating an IFTA Report
|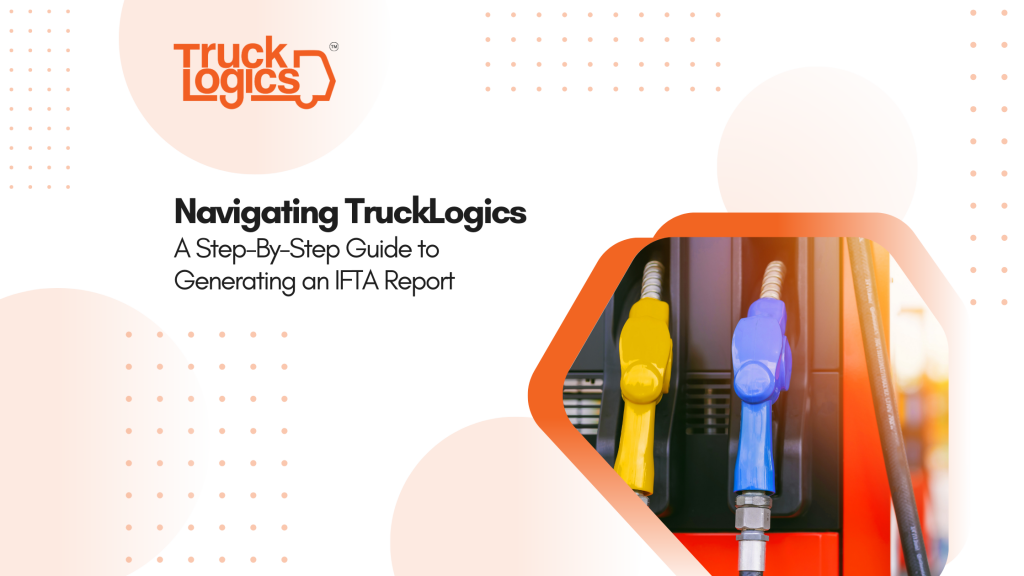 IFTA reports can be generated in TruckLogics for each quarter based on the miles your vehicles traveled and the fuel-ups on the trips. TruckLogics offers a few different methods for distance and fuel data upload, and all are designed to save you as much time as possible. You can pull data from TruckLogics dispatches, import from Motive or Samsara, bulk upload, or just enter everything manually if you prefer to do it the old-fashioned way!
As a new user, you can create a TruckLogics account and choose your role as a Service Provider or a Business Owner. Select the plan category as Generate IFTA Report Only or Complete Trucking Management.
Enter your business information, including your business name, business address, country, base jurisdiction, IFTA account number, etc.
Here's how to generate an IFTA report for a quarter:
Step 1
Go to the 'IFTA' tab. In your IFTA Dashboard, you can find the basic Business Details, IFTA Settings, and the Number of Qualified IFTA Trucks. You can always 'Edit' the Business Information and 'IFTA Settings'.
Note that there should be at least one Qualified IFTA Trucks to generate an IFTA report.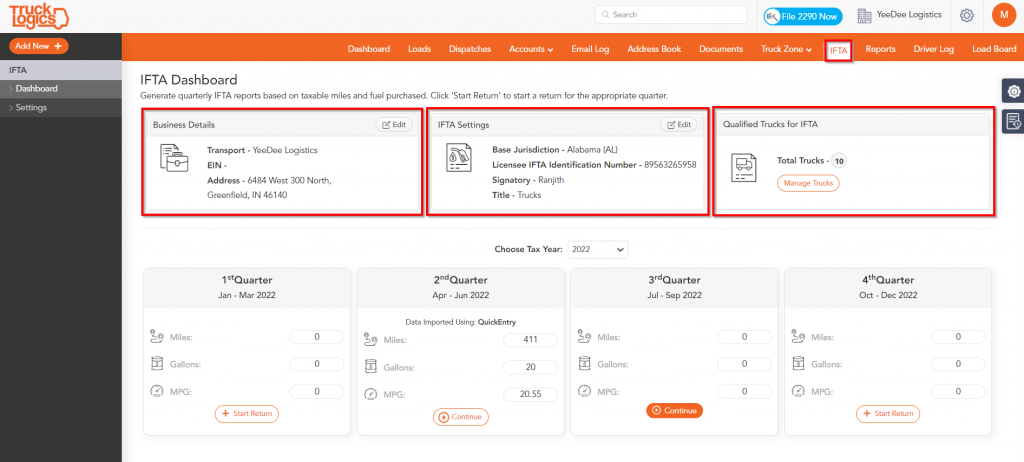 Step 2
Click 'Start Return' on the quarter you'd like to generate the IFTA report for.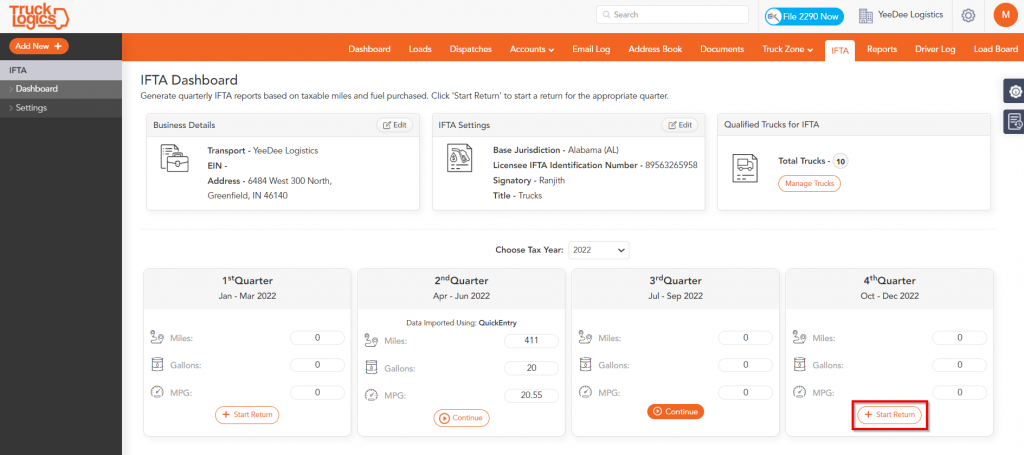 Step 3 
There are three ways to add trucks for IFTA report generation:
Select the trucks from the list in the Truck List screen.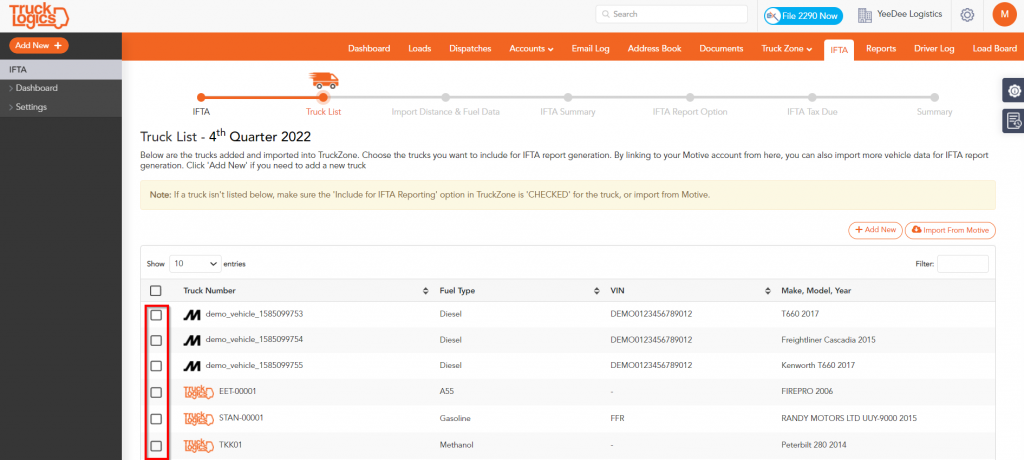 Click 'Import from Motive' and link your existing Motive account to import vehicle data quickly. Click here to learn more about how to generate Trucks from Motive.
You can also import info by linking an existing Samsara account!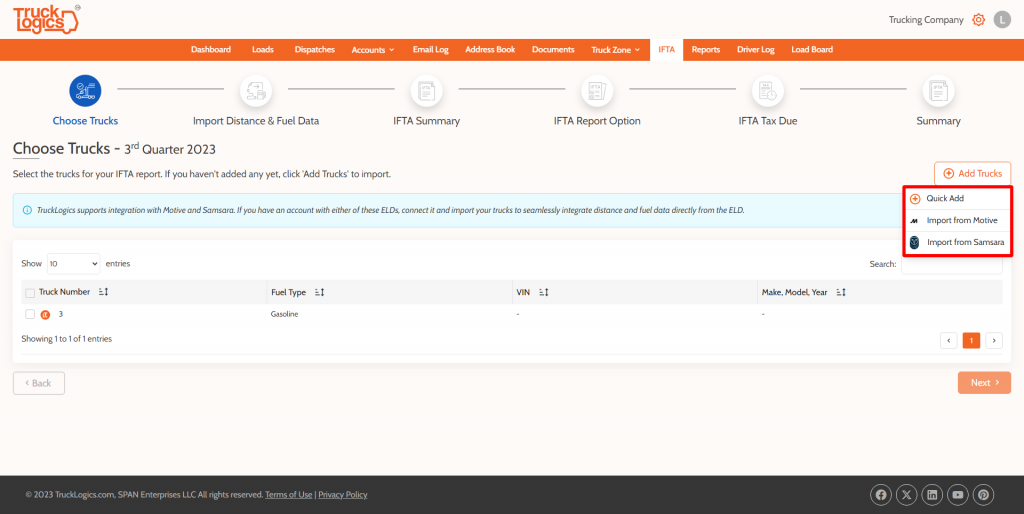 Click 'Add New' if you need to add a new truck for IFTA report generation. Click here for a step-by-step guide on how to add a new truck.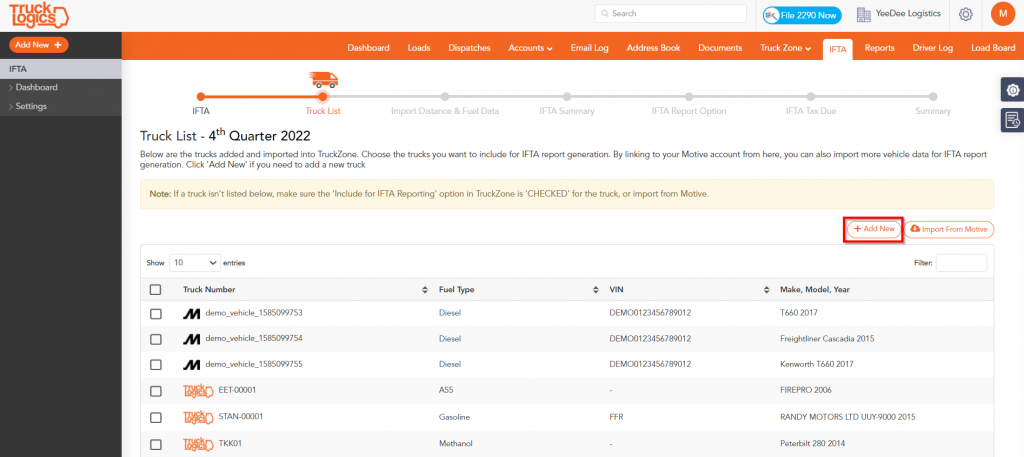 Select the required trucks and click 'Next'.
Step 4
Total miles and gallons will be displayed. The displayed miles and gallons will be displayed based on the selected 'Data Import Option'.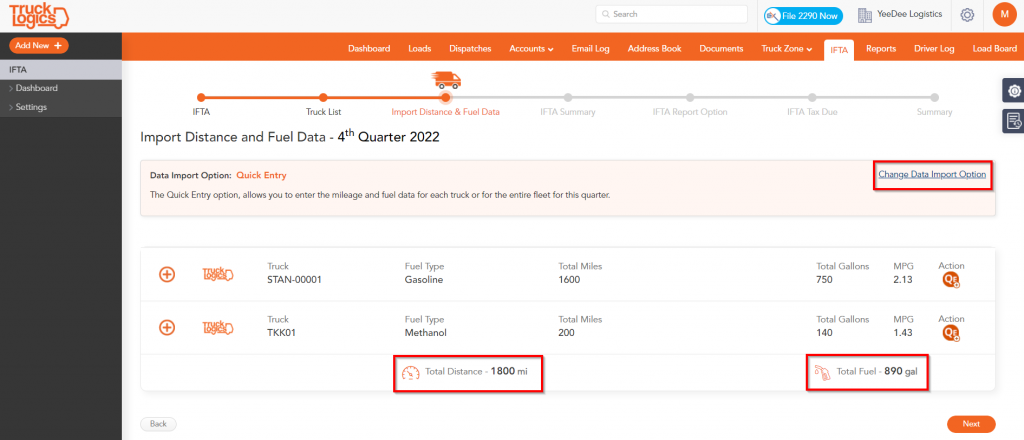 There are four data import options:
Pull Data from Dispatches – Import using Trip Sheet data from dispatches in your TruckLogics account.
Pull Data From Motive or Samsara – Import trucks and fuel details by connecting your Motive or Samsara account.
Upload Data in Bulk – The bulk Upload feature allows you to upload a large volume of data at one time using the default TruckLogics template.
Quick Entry – This option allows you to manually enter the distance and fuel data.
Click here to learn more about Data Import options for IFTA reporting.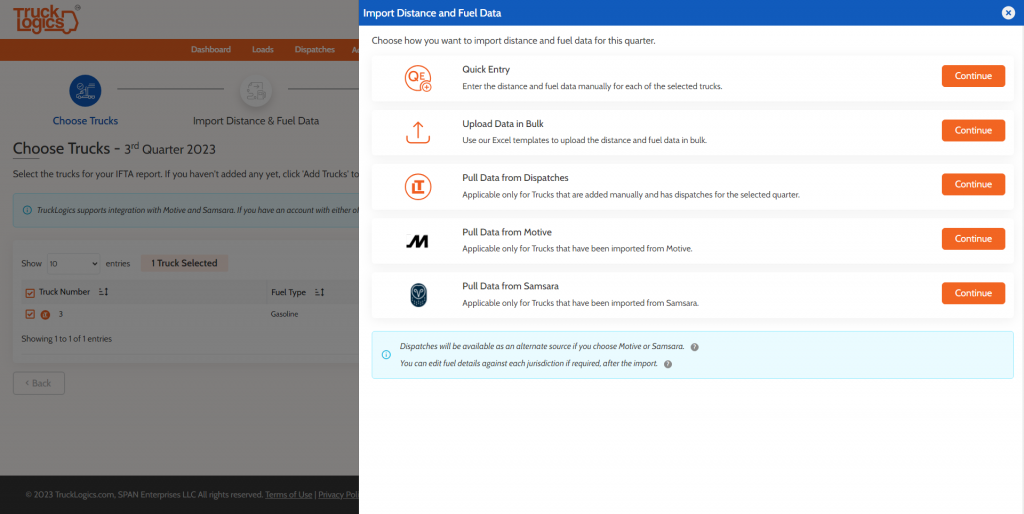 Step 5 
Your IFTA summary report will be displayed for the selected trucks. Taxable distance and fuel details will be consolidated for each truck. Click 'Next' to proceed further.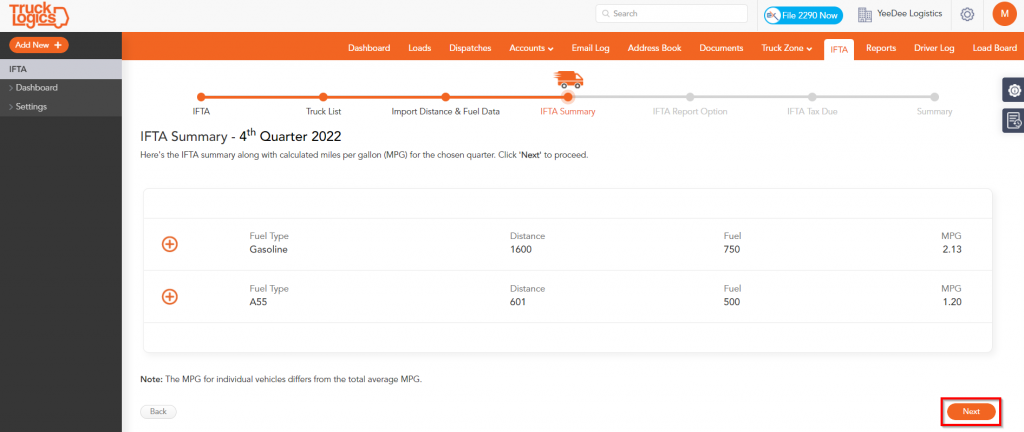 Step 6
Select the appropriate IFTA option if applicable and click 'Save & Continue'.

Step 7
The current tax amount will be calculated based on the given trip details. Provide the credit amount, if any, from the previous IFTA filings.
The total IFTA amount and the penalties will be calculated and displayed.  

Step 8
The summary report will be displayed with the basic business details, IFTA Details, and IFTA Tax summary calculation. Click 'Next' to check for errors.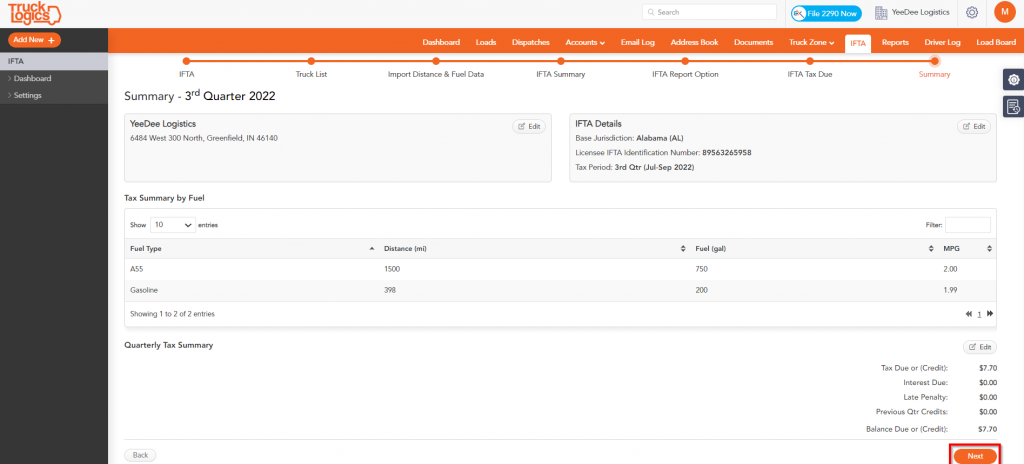 Step 9
If there are any errors in IFTA details, they will be displayed on the audit screen. You might need to review your trip sheet and fuel up entries if there are warnings or error warnings. If there aren't any errors, then click 'Next' to generate your IFTA report!

Step 10
Click the 'Download IFTA PDF' button to view or download the completed IFTA return for your base jurisdiction based on the miles and fuel data you submitted. The document includes instructions for sending in or electronically submitting your report to your jurisdiction to complete your IFTA filing.
Your previously printed versions of the IFTA returns will be shown as well, and you're all set!