Unveiling New Features in The TruckLogics Toolbox
|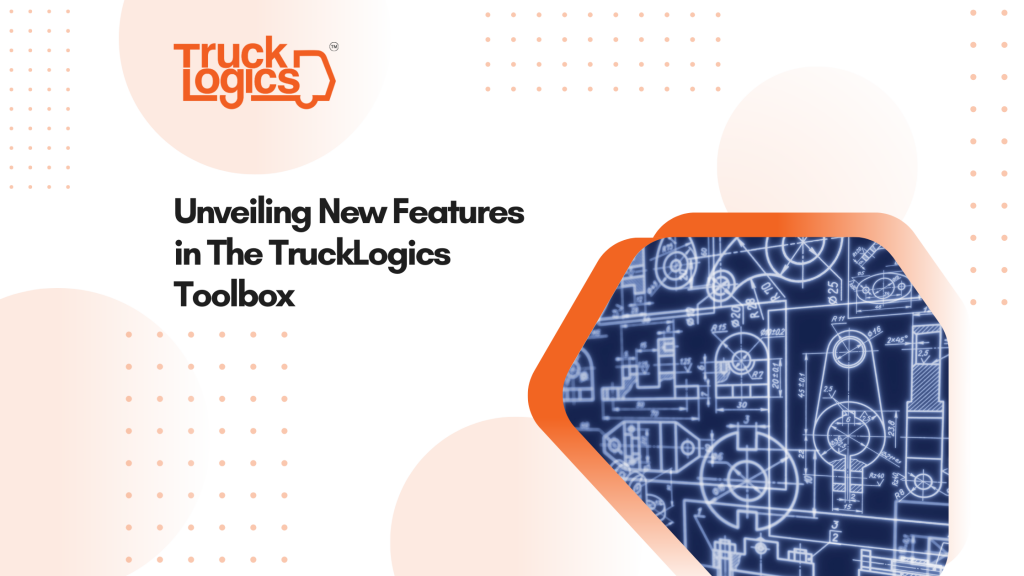 Here at TruckLogics, we're constantly working to improve your overall experience with the software. We know you rely on us while you do business every day, and we want to make it as easy as possible for you to succeed. This means that we're constantly making changes and updates to the system to bring you the features and solutions that you need. In this blog we'll be putting a spotlight on some of our recent adjustments and how they're developed to help you take your business to the next level. 
Samsara Integration for TMS
TruckLogics' quick and easy IFTA filing just got even quicker and easier… Announcing the expansion of our integration with Samsara, pioneer of the Connected Operations™ Cloud. Previously available to IFTA-only clients of the software, this integration is now accessible to all TruckLogics clients. With the implementation of Samsara into our IFTA reporting system, you don't even have to worry about inputting your mileage and fuel information to generate IFTA reports. All you have to do is connect your existing Samsara account through the TruckLogics web-based or mobile app. Our software will automatically import your trip information in seconds, resulting in a seamless and error-free IFTA report generation process.

This integration is now available in your TruckLogics account and on the Samsara App Marketplace. 
Enhanced IFTA Data Import Options
In addition to the Samsara integration, we've added a few other options for entering your fuel and mileage data to simplify IFTA reporting. 
If you have an existing Motive account, you can connect this account to TruckLogics and import data directly from the ELD. You also have the option to import from your TruckLogics dispatches if you've been filling out your trip sheets!
If you have your data somewhere else, our bulk upload Excel template makes it easy to import lots of entries at once, or simply upload the quarterly summary of fuel and distance data for each state instead of detailed data.
Of course, if you still prefer the old-fashioned way, feel free to manually enter data using our Quick Entry feature!
Smart Upload in Address Book
Uploading your contacts to the Address Book in TruckLogics has never been easier. Instead of manually adding contacts one by one or syncing from your phone contacts, you can now upload Customer, Driver, Broker, Vendor, and Staff contact types in bulk through a CSV or Excel file.
This is our quickest upload method yet, and will soon be available for all contact types.
UI Enhancements
We've made significant enhancements to our user interface to provide clients with a hassle-free IFTA reporting experience.
Technology Upgrades in Android App
Our Android app has undergone technology upgrades to enhance performance and customer experience.
Technology Upgrades in iOS App
Our iOS app has undergone technology upgrades to enhance performance and customer experience.
What's Next?
TruckLogics will continue to pave the way for streamlined trucking business management with these great new features and plenty more to come. Stay tuned for more exciting events and updates.
Also, don't forget to register for TruckLogicsCONNECT, our upcoming transportation industry forum on November 9th! This must-watch event features four breakout rooms throughout the day, each covering an aspect of business that's critical to your success. Learn firsthand from industry experts and take advantage of this free exclusive knowledge. Register now to reserve your spot!
Visit our support page to see more frequently asked questions and receive additional assistance. For other great reads, check out the rest of our blogs.