The Latest TruckLogics TMS Updates and Upgrades
TruckLogics just keeps getting better

|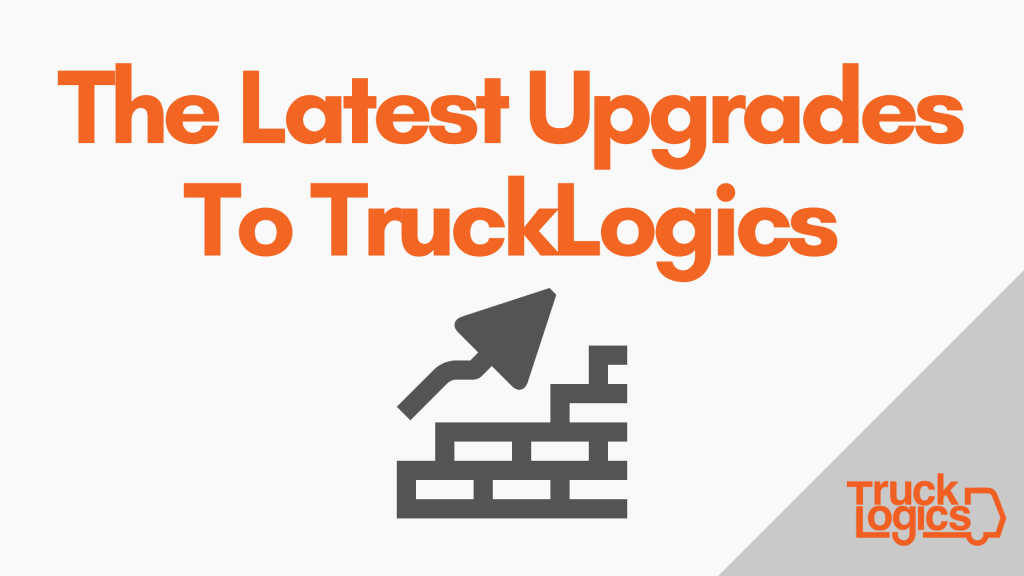 Here at TruckLogics, we're always looking for ways to improve your Trucking Management Software experience.
That's why we're constantly updating, fine-tuning, and adding new features to help you make the most of your trucking business.
Check out the latest TruckLogics updates and how to use them below!
1. Load Status Updates
We have updated load status names to help you more accurately track the status of each status. We split the "Dispatched" category into the new "Active" and "Completed" statuses. This gives you the added flexibility to differentiate between loads that are on dispatch and loads that have been finished and delivered.
To access this feature: Loads
2. Driver Acknowledgment Emails
TruckLogics now enables you to ask your driver to acknowledge their dispatch assignments by email. Once they are assigned by you, TruckLogics can automatically send them an email which they must respond to before a predetermined deadline.
If the driver does not respond or declines the dispatch, you can assign another driver or manually confirm their availability.

To access this feature: Add New Dispatch > Assign Driver & Dispatch
3. "Notified On" Emailed Invoice Column
To help you more quickly check on the status of your invoices, you can now see the date on which you emailed invoices to customers. This feature is only available on the Emailed Invoices tab and will appear next to any invoices you have sent in the "Notified On" column.

To access this feature: Accounts > Invoices > Emailed Invoices
4. Widget for Net Revenue breakdown on Leased Operators settlement page
Leased Operators can now view a breakdown of net revenue for each settlement. This helpful popup makes it quicker and easier to check your settlements at a glance.
To access this feature: Settlements > Settlement Transactions
5. New filters for drivers and trucks on the expense transactions screen
TruckLogics now makes it even quicker to locate expense transactions related to specific trucks and drivers. You can filter expense transactions from any period of time by which truck or which driver they were related to.
To access this feature: Accounts > Expense Transactions
Try TruckLogics For Free
Want to try these or any of our other great features? Claim your 15-day free trial today!
There's no obligation and no credit card information required!