The Latest TruckLogics Improvements and Updates in July 2021
We're making invoicing, settlements, and dispatches even better!

|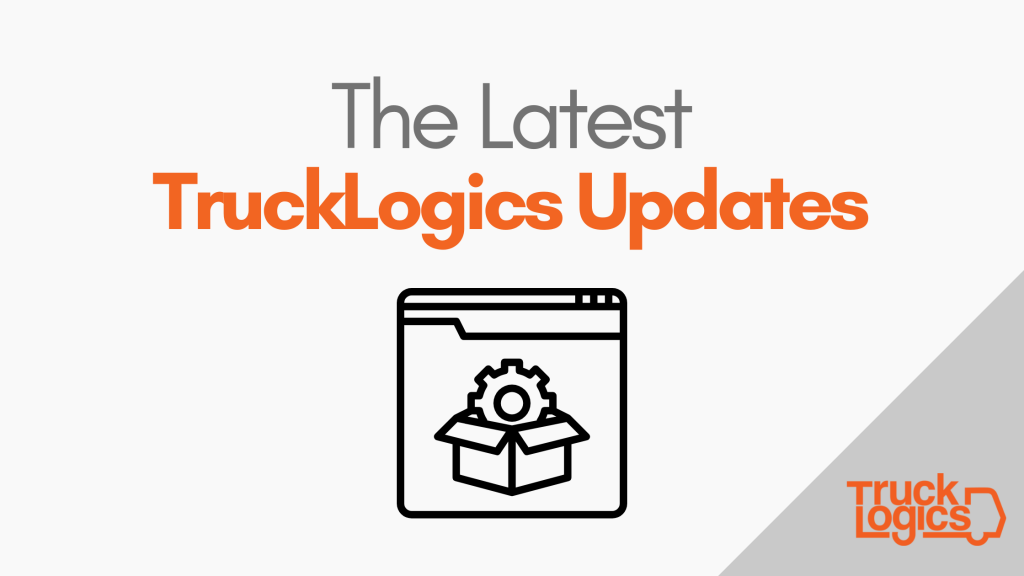 Here at TruckLogics, we're always looking for ways to improve your Trucking Management Software experience.
That's why we're constantly updating, fine-tuning, and adding new features to help you make the most of your trucking business.
Check out the latest TruckLogics updates and how to use them below!
TruckLogics Updates July 2021
1. Leased Operator Mobile App Settlement Process
Leased Operators can now more easily add settlements to their account using the TruckLogics mobile app! The new flow for adding settlements is clear and concise and saves your information along the way.
Download the TruckLogics mobile app for iPhone and Android.
To access this feature: Settlements > Add Settlement
2. New Look. Same TruckLogics
If you hadn't noticed, TruckLogics looks better than ever! The new orange color scheme has been implemented to make TruckLogics even easier to navigate. But don't worry! All your favorite features are still in the same places. And if you don't mind us saying, we think it looks pretty awesome.
3. Editable Invoice Terms and Conditions
You can now edit and update your terms and conditions information directly on trucking invoices before sending them out to clients, customers, brokers, or factoring companies! The default terms and conditions remain in place, but you can make edits if you wish.
To access this feature: Select an Invoice > Edit
4. Separate IFTA Worksheet and Instruction Files
You can now separately download, view, and send IFTA worksheets and instructions! Generate your 2nd Quarter IFTA report now to see it in action. Don't forget to print and mail your return to your base jurisdiction!
To access this feature: IFTA > View Return
5. Clone Loads and Attached Dispatches At The Same Time
The clone load feature now allows you to also clone the associated truck dispatch for even easier dispatching for dedicated lanes. You can edit the date and then reassign the same driver and truck or change them completely. 
To access this feature: Loads > Clone Load button
Want to Try All Of These Great Features?
You can get a 15-day free trial today! There's no obligation and no credit card required!