How-to Tuesday: Issuing a Driver Advance on A Dispatch
Here's how to issue an advance to your drivers!

|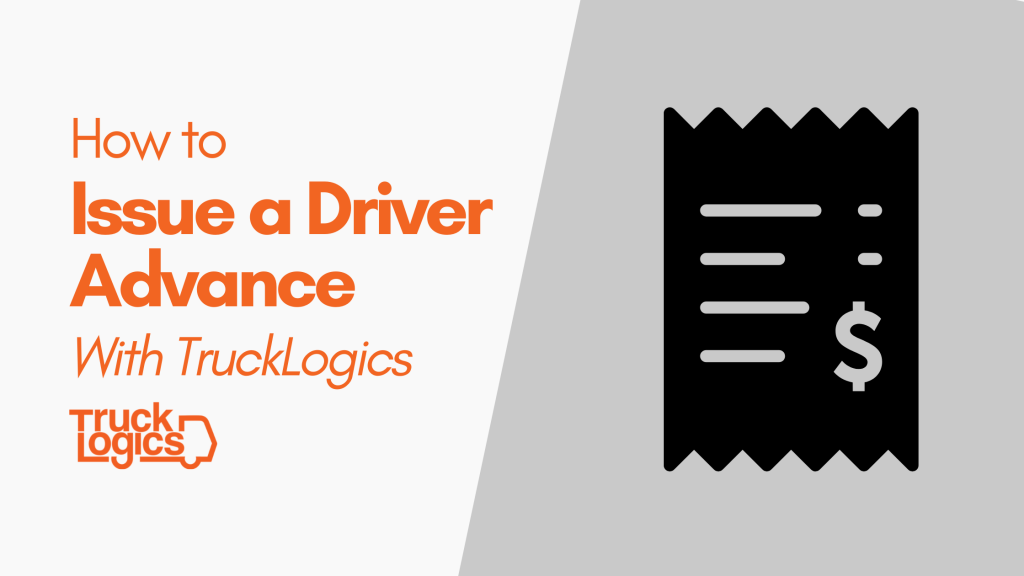 With TruckLogics TMS, you can easily issue advances to your drivers for any dispatch. 
Whether they made a fuel purchase or paid a lumper fee, giving them advance payment is easy and will be automatically deducted from their settlement later!
Here's how you can easily issue driver advances with TruckLogics.
Note: You can only issue and advance if the invoice has not yet been finalized.
Issuing Driver Advances
1. From your dashboard, click on the Dispatches tab.
2. Choose the appropriate dispatch.
3. Go to the Driver & Equipment tab.
4. Click "Make Advance".
5. Enter the Advance Amount, Payment Mode, and Payment Type. Optionally, you can add an attachment (such as a receipt), notify the driver via email, and/or enter a reference number. When you are finished, click "Save".
6. You will now see this advance listed in the Driver & Equipment tab.
7. It will also be listed as a deduction on the driver settlement for this dispatch.
Want to Issue Driver Advances with TruckLogics?
Get a 15-day free trial of TruckLogics today! There's no obligation and no credit card information required!