How-To Tuesday: Overview Of Settings
With TruckLogics, you have control over many powerful settings that allow you to customize your experience.

|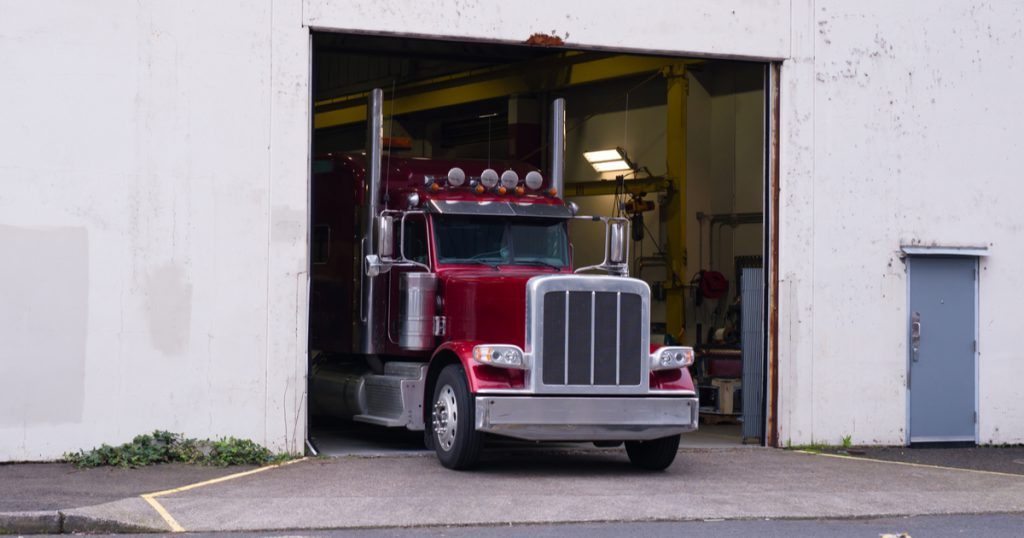 With TruckLogics trucking management system, you have control over many powerful settings that allow you to customize your experience.
You can personalize your automatically generated invoices by adding a logo to them.
If you use multi-user access, you can use the activity log to view who created loads and added check calls and more.
Follow these simple steps to harness your TruckLogics settings effectively.
Getting to Settings
1. From your Dashboard, click on the gear icon at the top right of the screen and then select Settings from the drop-down menu.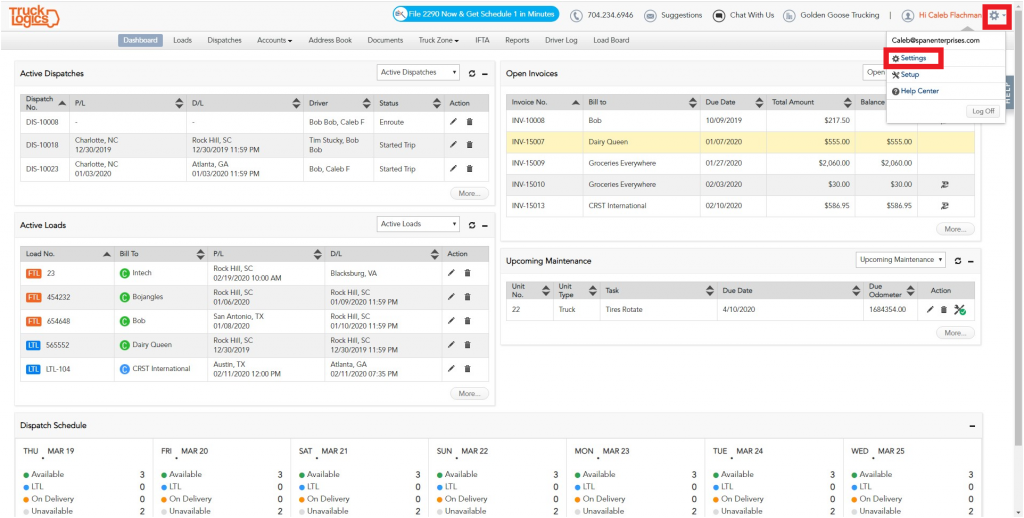 Changing Business Details and Adding a Logo
1. Click on the Business Details icon.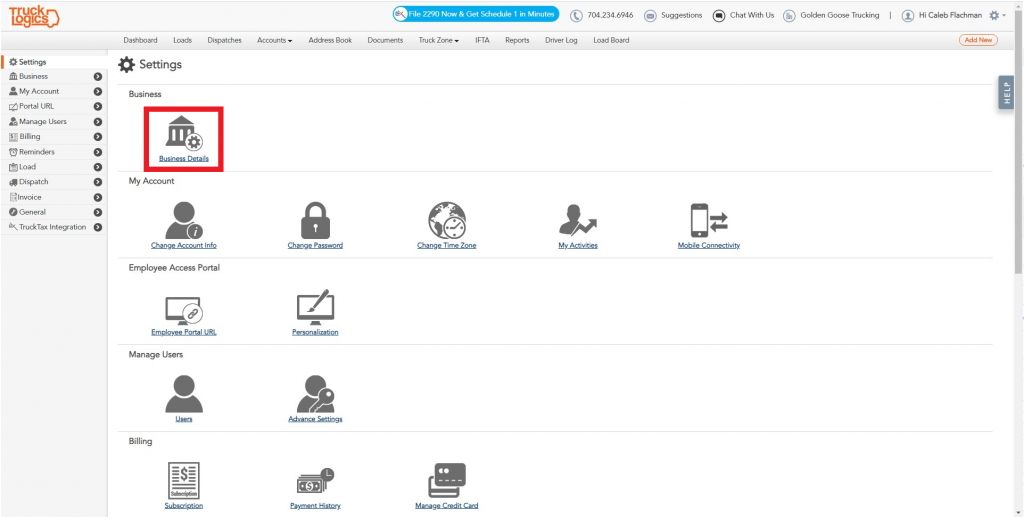 2. Here you can change the business information that will automatically be added to your invoices. You can also add a logo to your invoices, by clicking on the "Change Logo" button.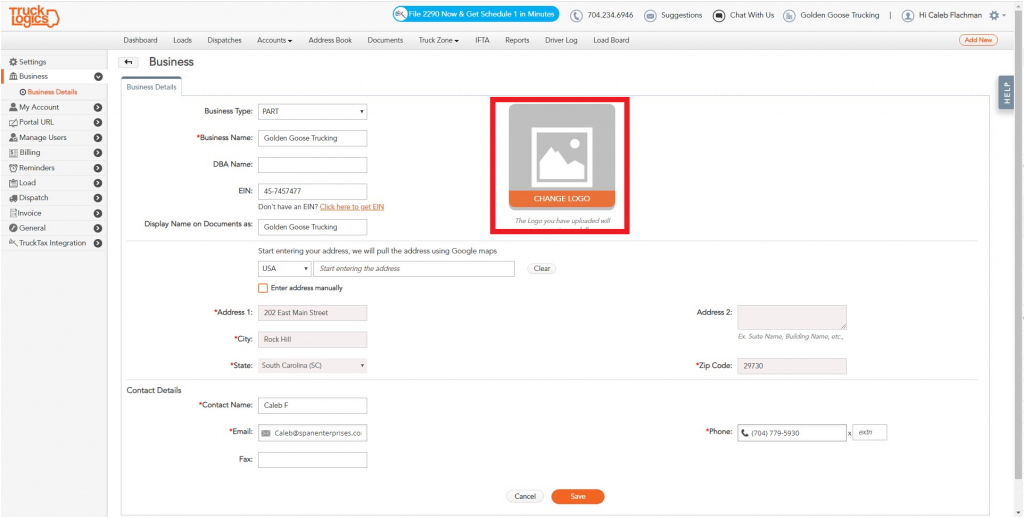 3. Click "Choose File" and select your logo file from your hard drive. Note: It needs to be 300×200 px or smaller. Click "Upload".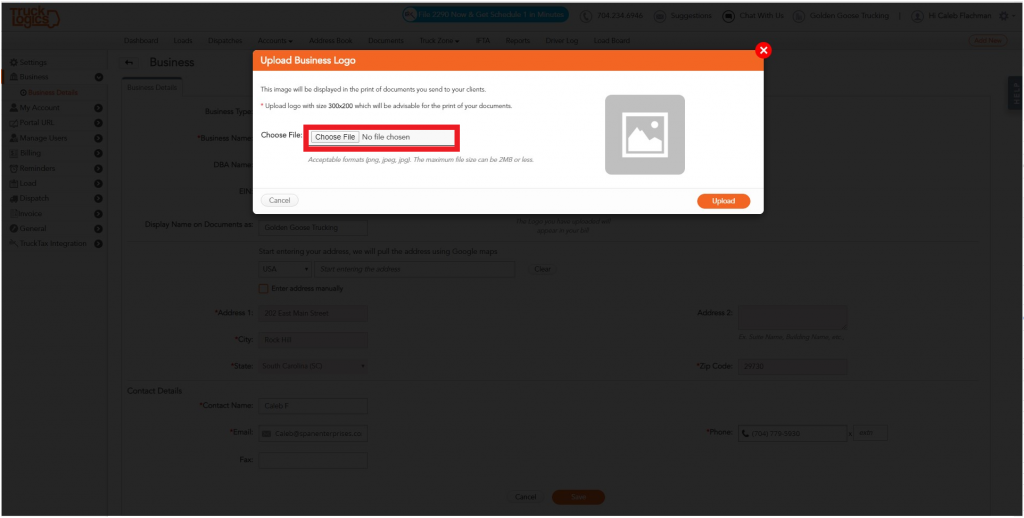 4. Click "Save" at the bottom of the screen.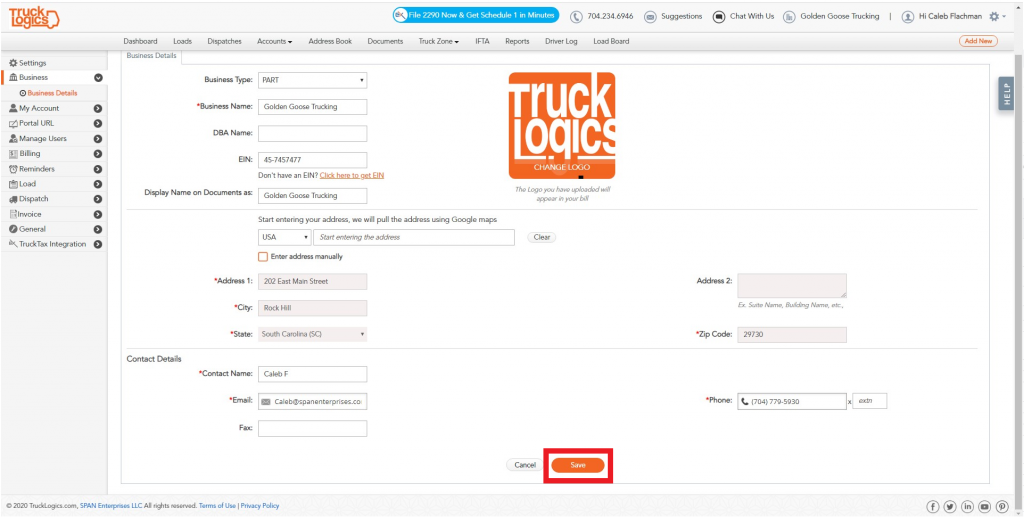 Viewing the activity log
1. Return to the Settings tab.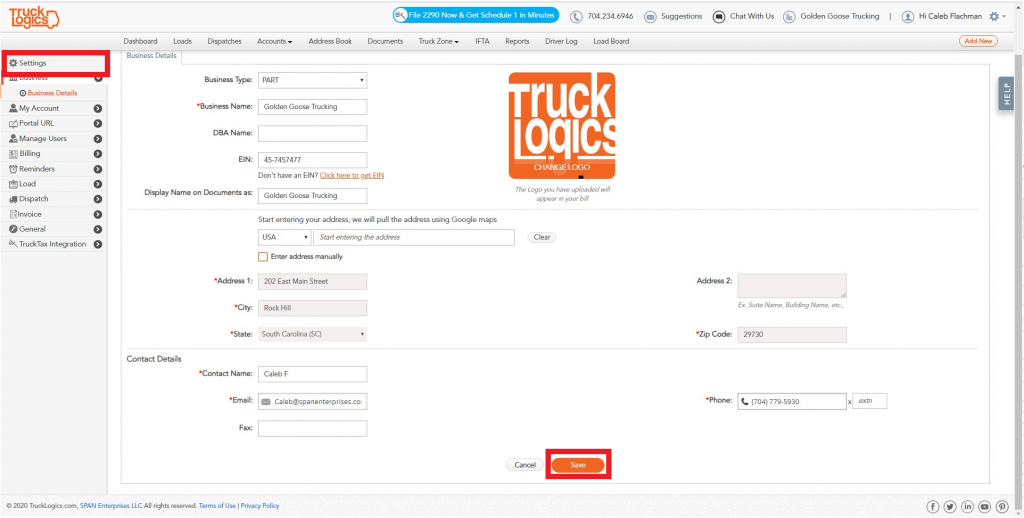 2. Click on "My Activities".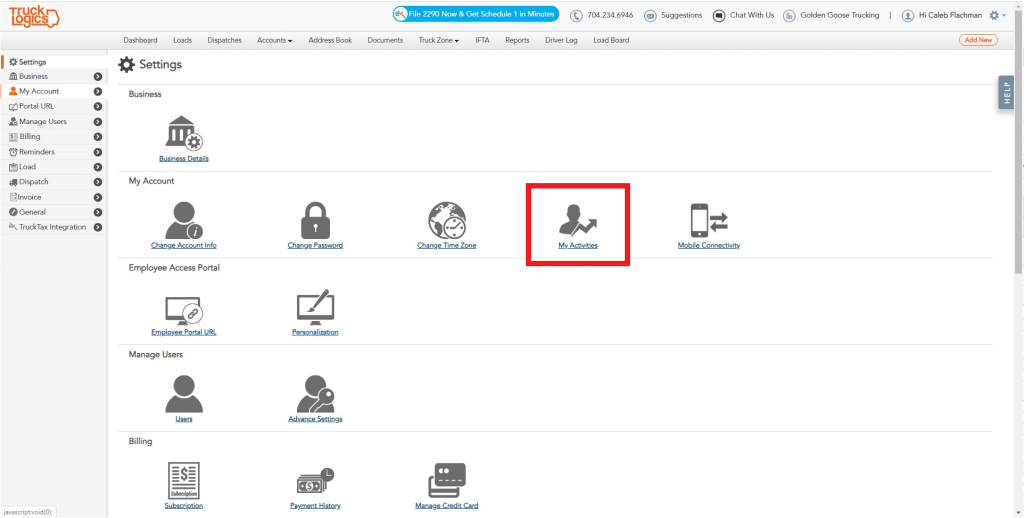 3. Here you can see all activity on your account and who was responsible.
Want to try TruckLogics?
Get a 15-day free trial on us! There's no obligation and no credit card information required.