How-To Tuesday: Switching Between a Quick Dispatch and a Truck Ordered, Not Used
Learn what to do if a dispatch gets canceled or turned around because it is undeliverable with TruckLogics

|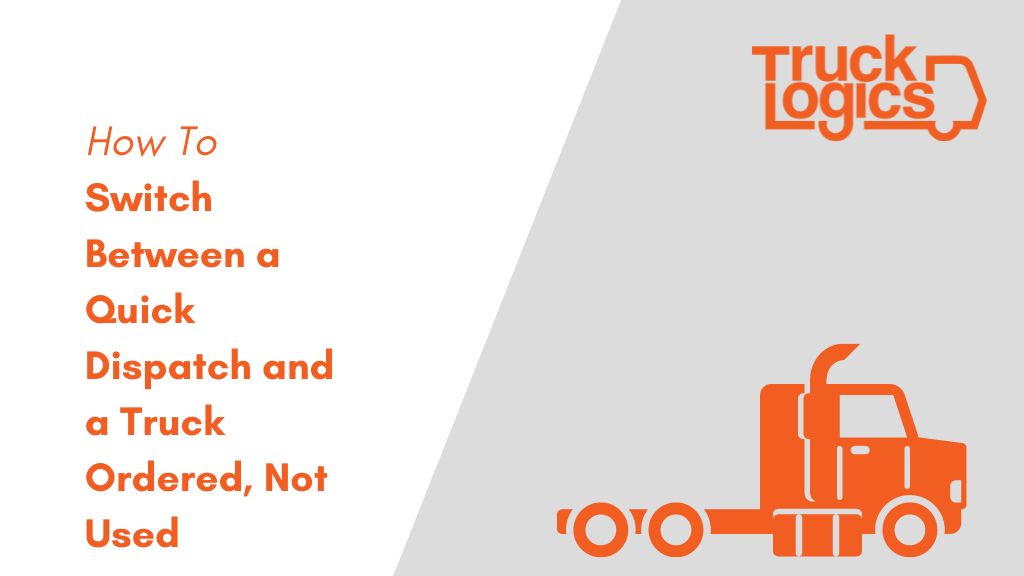 Have you ever had a dispatch that got canceled or got turned around because it was undeliverable? Tired of having to do all of this manually with paperwork and using various sites to manage this process? In TruckLogics we call this canceled or returned dispatch a Truck Ordered, Not Used. With TruckLogics, switching between a Quick Dispatch and a Truck Ordered, Not Used, only takes a few simple steps. Today we will show you how to switch between a Quick Dispatch (QD) and a Truck Ordered, Not Used using TruckLogics.

Switching between a Quick Dispatch and a Truck Ordered, Not Used

1.To get started, from anywhere in TruckLogics, click on Dispatches.

2. On the Dispatch screen click on the Quick Dispatch you want to select. Quick dispatches have a Yellow QD beside them. This means the dispatch was created without creating a load first.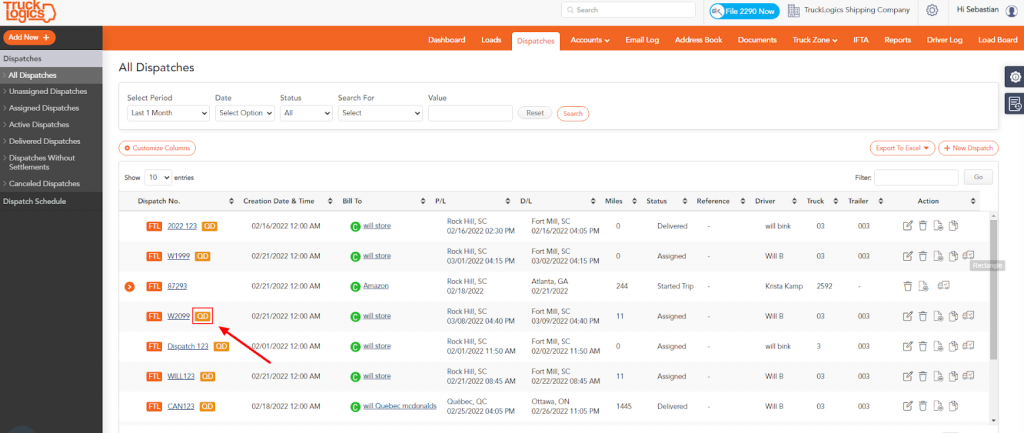 3. Once you have the Quick Dispatch selected, click on the Edit icon.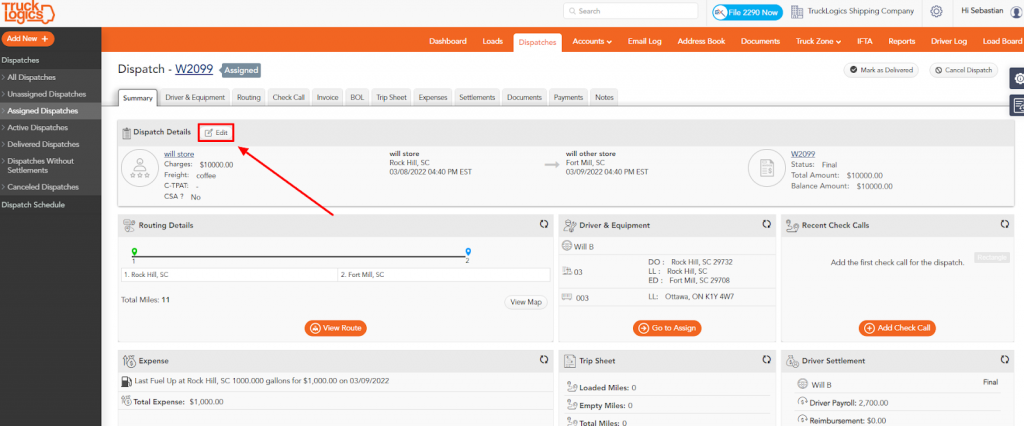 4. Then you will scroll down to Charges and click the drop-down beside Hauling Fee. This message will appear and you will select, Yes I want to void the invoice.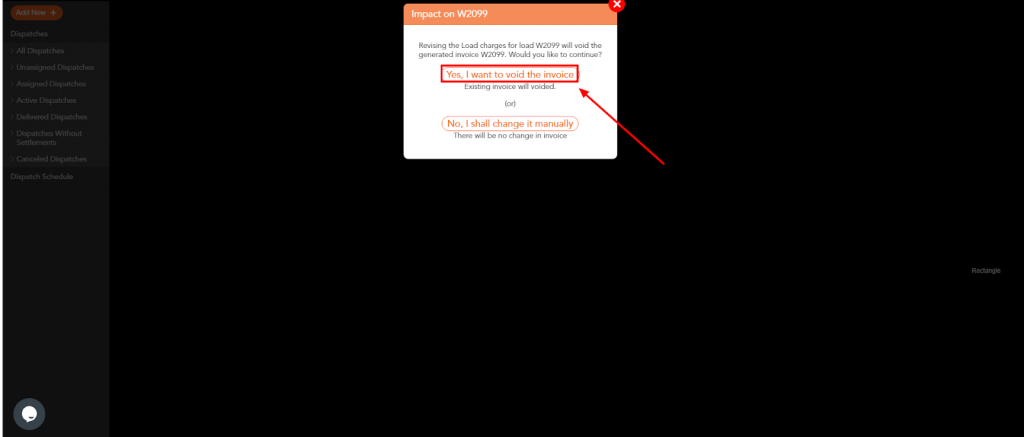 5. After selecting, Yes I want to voice the invoice, you will click on truck orders not used from the drop-down menu.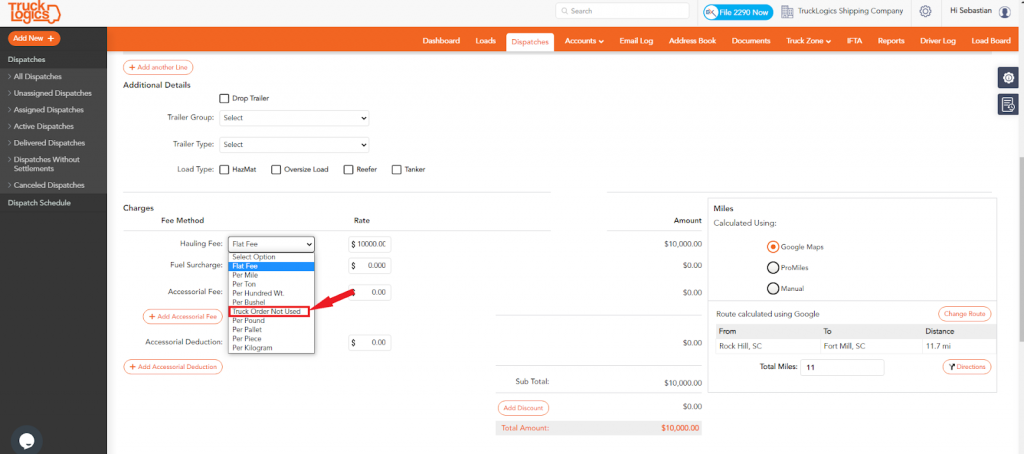 6. Enter an amount into the $ box beside Hauling Fee.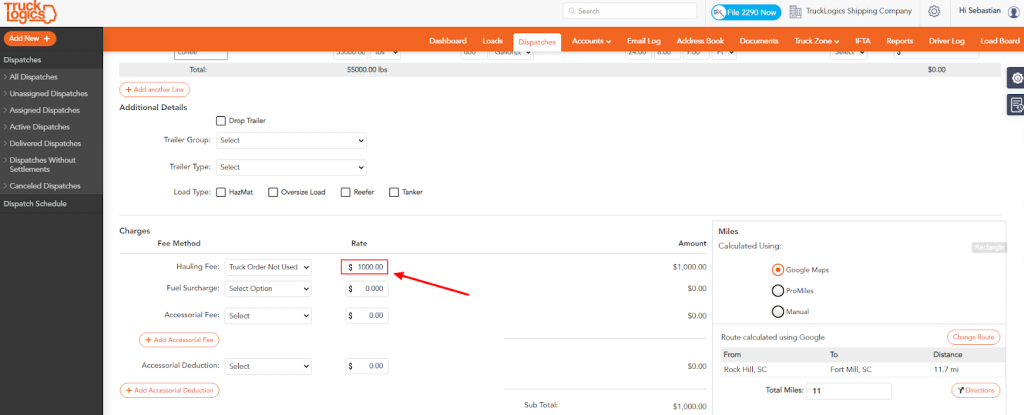 7. Click Update at the bottom of the page.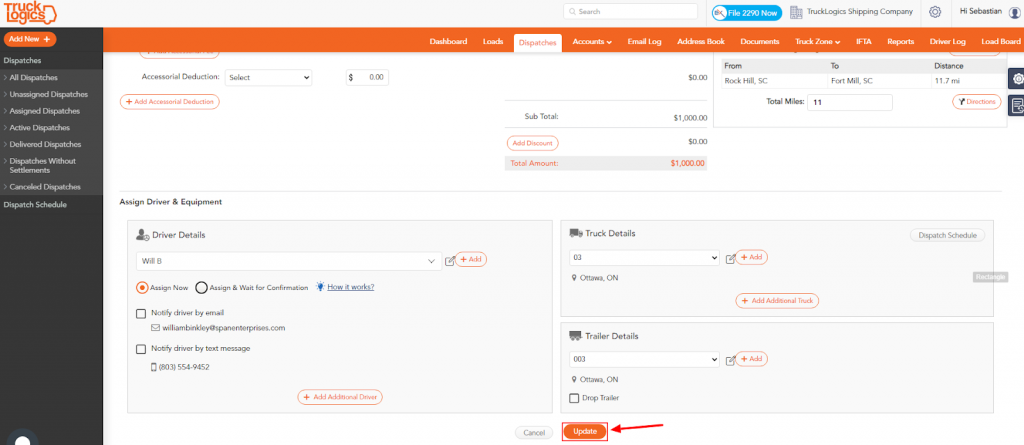 8. Once the screen loads, you will click on the Invoice tab.

9. Enter the invoice number.

10. Click on Generate Invoice.

11. Click select the Finalize button.

12. Lastly, you will click on Receive Payment if need be.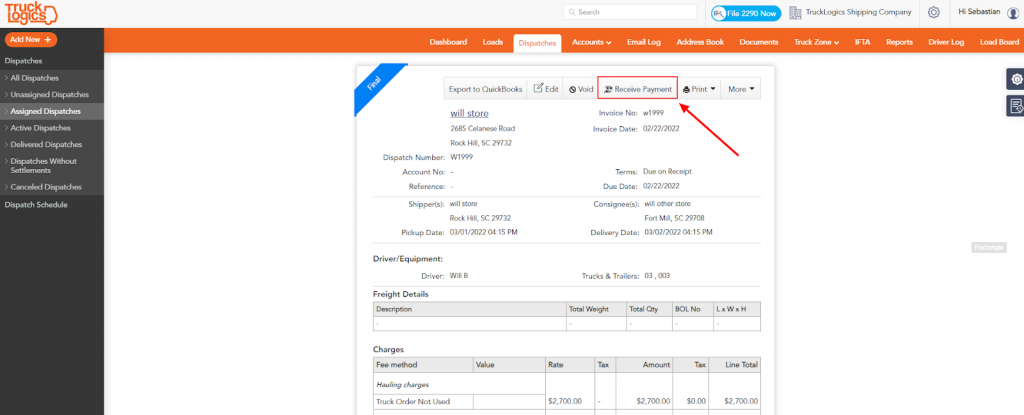 Sign-up for a 15-day free trial with TruckLogics! We know you will love TruckLogics and there is no obligation after your free trial.