How-to Tuesday: Quickly Generating Weekly Settlements for Drivers
With TruckLogics, keeping track of payroll has never been easier. Learn how.

|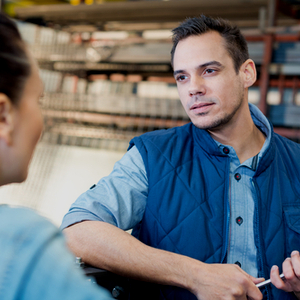 With TruckLogics, keeping track of payroll has never been easier.
You can generate weekly settlements for each of your drivers.
Generating weekly settlements can help you save lots of time on tedious data entry.
Learn how to harness this powerful feature with these easy steps.
How to generate weekly settlements
In order to accurately view all pending driver settlements, you must first go to each assigned dispatch and finalize the driver settlement.
1. From your "Dashboard" click the "Dispatches" tab.
2. Click on "Unsettled Dispatches".
3. Click on the dispatch(s) that was assigned to the driver you want to make settlements for.
4. Click on the "Settlements" tab.
5. Make sure all payment information is correct and then scroll to the bottom and click "Save and Finalize". This settlement will now show in the driver's records. Complete steps 1-5 for all outstanding settlements for your desired pay period, or all settlements to date.
6. Hover over the "Accounts" tab and click "Driver Settlements".
7. Go back to "Drivers Non-Settled".
8. Click on the action tab of the driver you wish to settle with.
9. You will now see all the settlements finalized for that driver. Record your payment and date, click "email" at the bottom of your page to send a copy of your recorded payment to the driver.
Watch the video tutorial
Want to make payroll even easier?
Try PayWow! You can run payroll for employees and contractors, and easily generate 1099s and W-2s at tax time!
Their complete payroll solution starts at less than $9/month.