How-to Tuesday: Customizing Your Driver Reimbursements
With TruckLogics' invoicing software solution, you can customize your driver settlements and reimbursements.

|
With TruckLogics' invoicing software solution, you can decide whether your driver settlements will automatically include reimbursements for accessorial fees like lumper, stop off, or detention.
You can also add custom accessorial fees and decide whether they will be automatically reimbursed to your drivers on your invoices.
Learn how to harness these powerful TruckLogics features by following these simple steps.
Making reimbursements inactive
1. From your Dashboard, click the setting gear in the top right corner of the screen. Then click the Settings tab from the drop-down menu.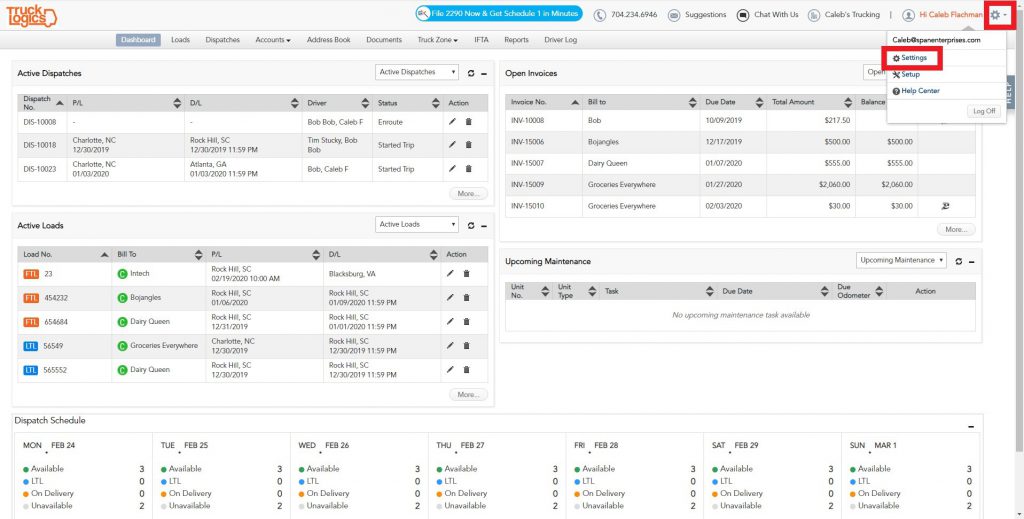 2. Click the General tab on the left side of the screen. Then click the Driver Settlements tab from the drop-down menu.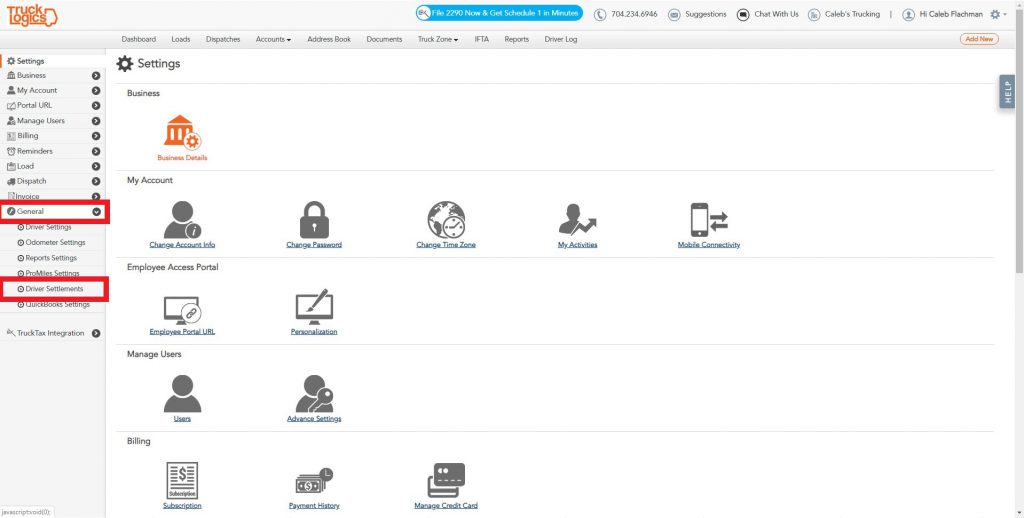 3. Click the Driver Reimbursements tab.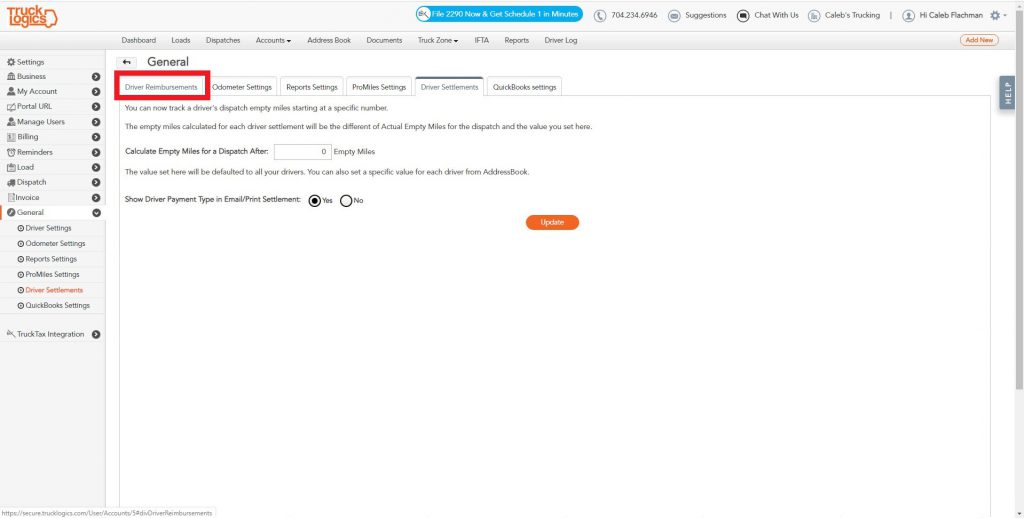 4. Find the kind of fee you would like to remove from the active reimbursement list and click the pen icon in the Action column.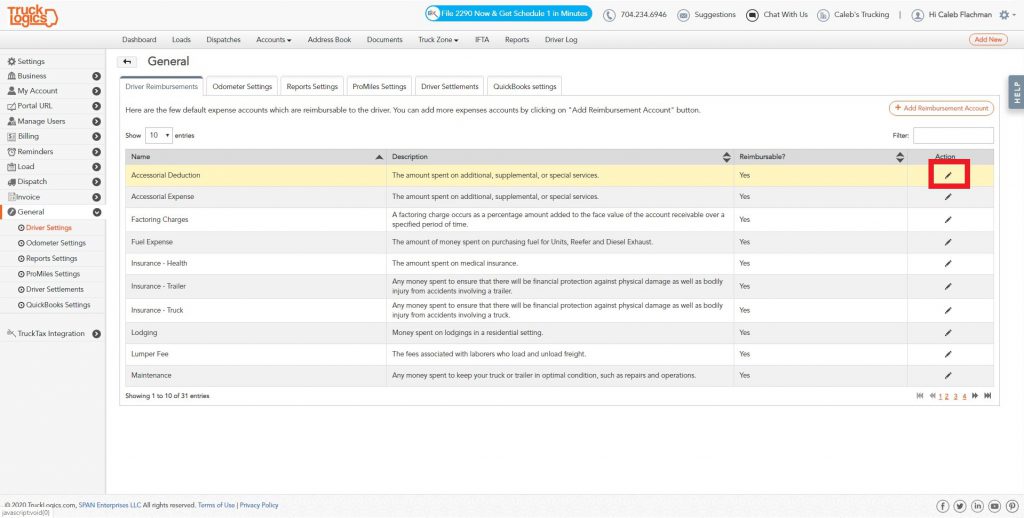 5. Uncheck the "Active Reimbursement?" box.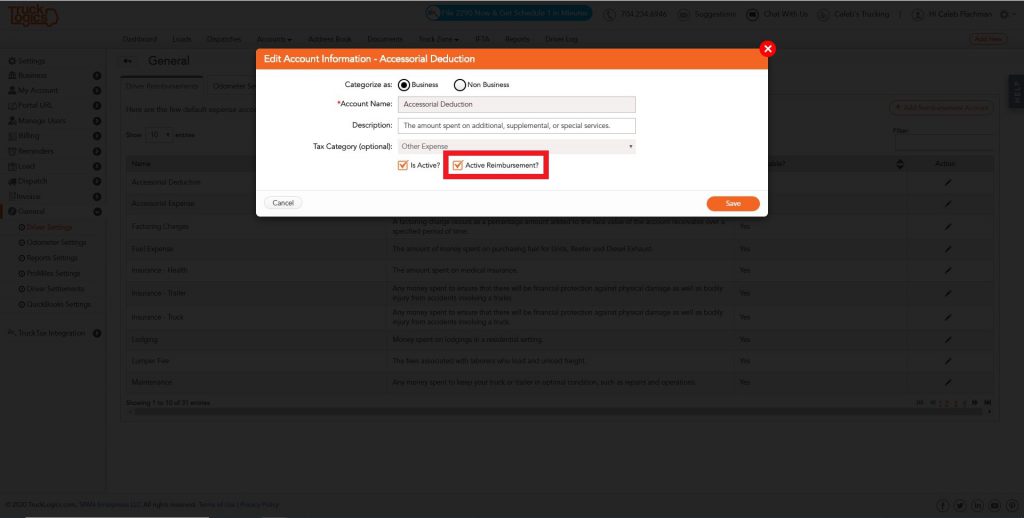 6. Click "Save".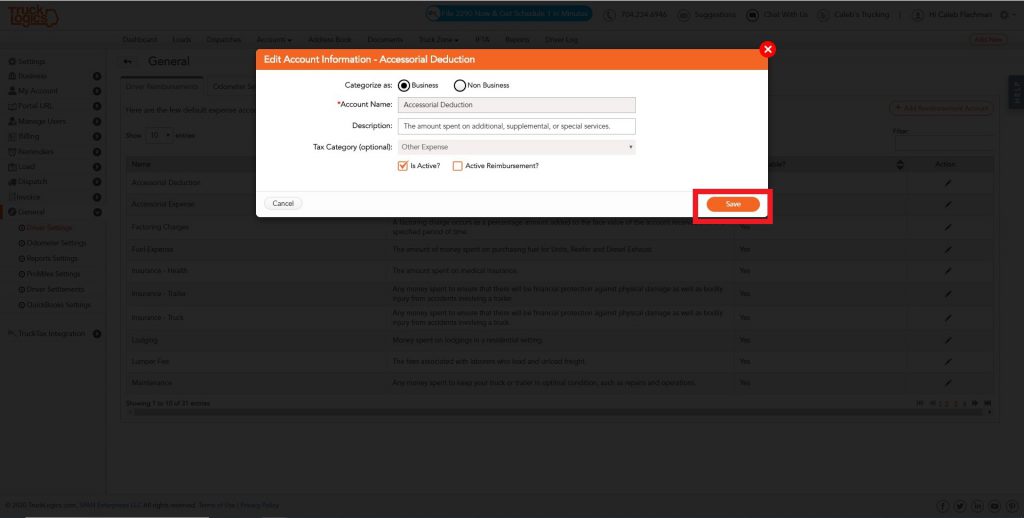 7. This type of fee will no longer be on active reimbursement.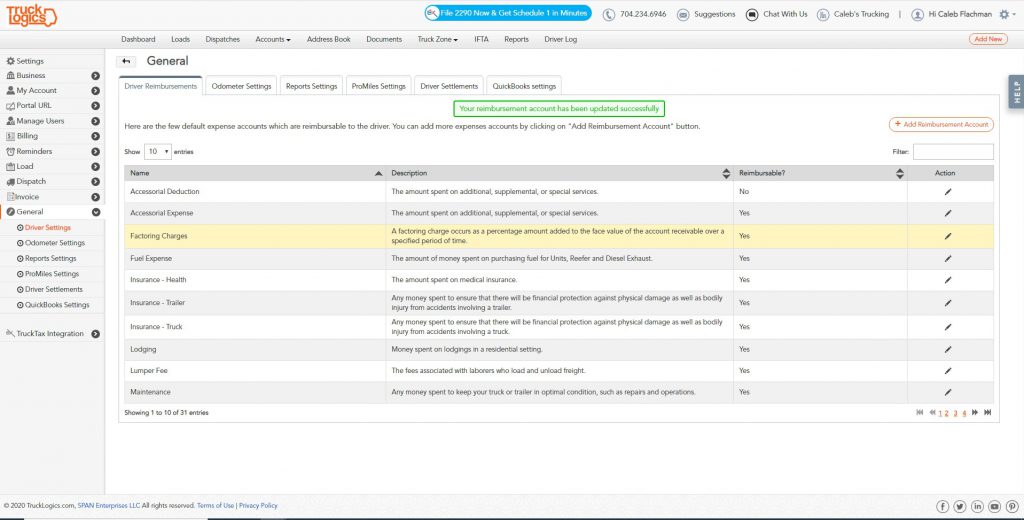 Adding a custom reimbursement
1. Click on the "+Add Reimbursement Account" button.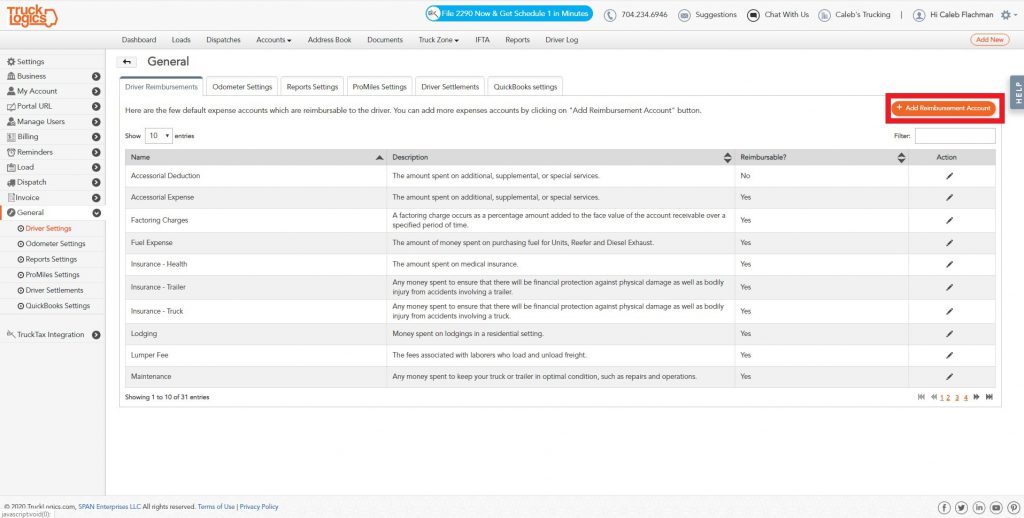 2. Enter the type of reimbursement and optionally enter a Tax Category for better record keeping.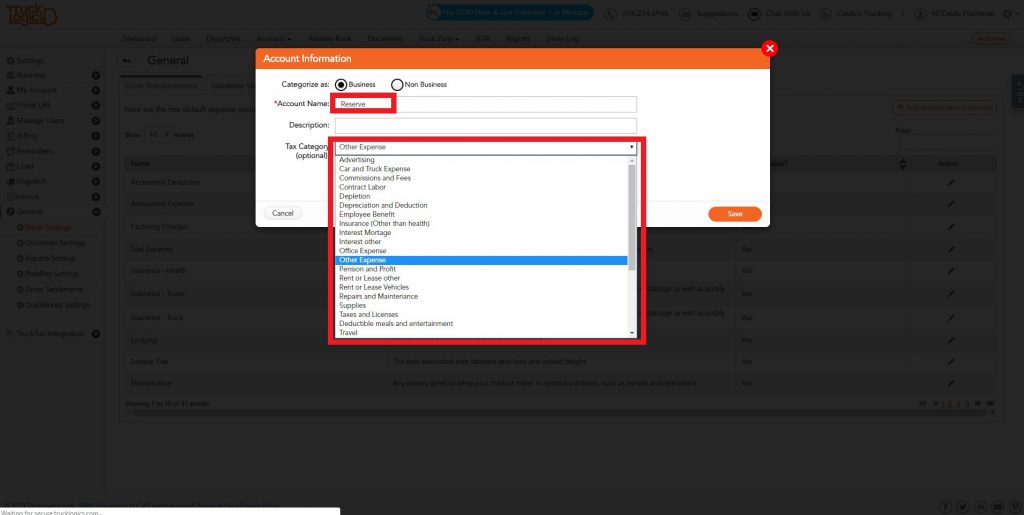 3. Remember that this will be an Active Reimbursement by default. So uncheck the "Active Reimbursement" box if you want. Click "Save".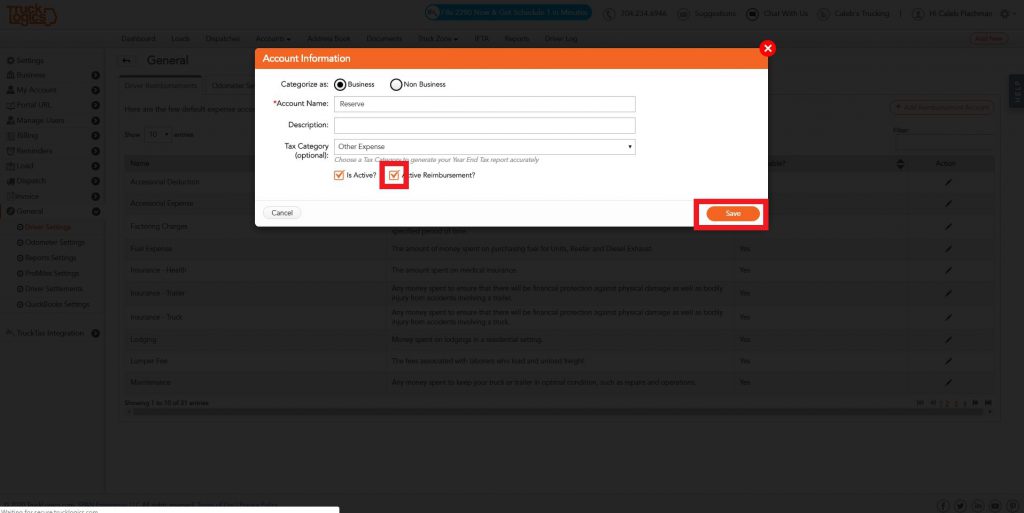 4. Your new reimbursement type has been added.
Want to try Dispatch Scheduling in TruckLogics?
Get a free 15-day trial! There's no obligation and no credit card required!

Check out our entire How-To series!
We have lots of helpful TruckLogics tutorials available for you!