Today is the Last Day to File Your HVUT 2290 Without Penalty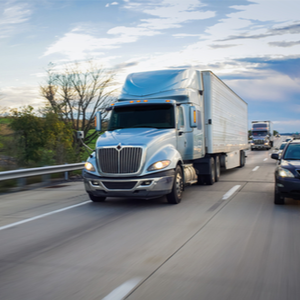 Lucky you!
You have extra time to file your Heavy Vehicle Use Tax this year.
You're cutting it close though…
Today is the absolute last day to file Form 2290 Heavy Highway Tax.
Here's what you'll need to file HVUT 2290 on time and avoid
IRS penalties
.
It's Not Too Late! File HVUT 2290 Before the Deadline
Heavy Vehicle Use Tax
HVUT, or Heavy Vehicle Use Tax, is a tax amount paid for heavy vehicle use on public highways to cover the damage done by heavy vehicles to public roads.
You'll need to pay HVUT if your vehicle has a taxable gross weight of 55,000 pounds or more and is driven on public highways.
You can claim an exemption or suspension for 2290 heavy highway tax if your vehicle:
– Was used 5,000 highway miles or less during the tax period
– Is an agricultural vehicle and was used 7,500 miles or less during the tax period
– Was stolen or destroyed during the tax period
– Was sold during the tax period
HVUT Form 2290
HVUT Form 2290 must be filed with your heavy use tax payment by September 3, 2019.
Usually, the deadline is August 31st, but this year that date falls on a Saturday.
This deadline applies if the vehicle was first used during July. It also applies whether you are paying the HVUT tax or reporting the suspension of heavy use tax.
It's important to file HVUT Form 2290 and pay your Heavy Highway Use Tax by the deadline to avoid IRS penalties and interest.
File Road Tax 2290 Fast!
Filing and paying your Road Tax 2290 may seem like a daunting task, but it won't be if you file online.
With an online IRS-authorized e-file provider like ExpressTruckTax, filing HVUT Form 2290 takes minutes.
Simply sign up for a free ExpressTruckTax account, click "start new return", and enter vehicle information.
Then, use our HVUT 2290 Calculator to determine your heavy use tax amount, undergo a free instant error check, pay your heavy highway tax, and transmit your HVUT Form 2290 to the IRS.
It's simple, and it's quick. Plus, as soon as you're finished filing HVUT Form 2290 and paying your heavy highway use tax, you'll receive your Schedule 1 within minutes.