These Are The Truckers Who Make Thanksgiving Possible
|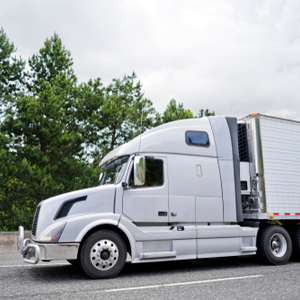 We know that truckers make American run. Without them, the entire American economy would self-destruct (check out this blog from our sister product Express IFTA if you don't believe us).
But this Thanksgiving here at TruckLogics, we wanted to put a face to a name. So we asked drivers on social media to tell us what they had hauled for our Thanksgiving meals. Here are our top 5 favorite responses.
Truckers make Thanksgiving possible
5. Paul Vineyard's onions ended up in just about every savory home-cooked dish.

4. Gus Hower made that delicious cornbread and creamed corn possible.

3. Brandon Childress brought your starchy favorite, potatoes, to the table.

2. Lynn Cluff hauled, well, pretty much everything that goes into any Thanksgiving meal.

1. Tom Yaeger also hauled everything… plus Christmas trees.

Then, Tom took the time to share his story with us.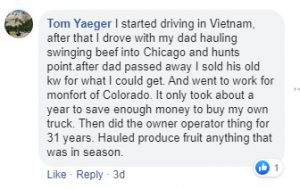 Thank you truckers
This Thanksgiving, consider thanking a trucker for making your family gathering possible. Maybe even give them a moment to tell their stories. You might just learn something.
Happy Thanksgiving from all of us at TruckLogics.