All Of The Latest Updates To TruckLogics In 2020
This month, we've added a whole bunch of great new features and updates that you suggested!

|
* Please note that KeepTruckin is now called Motive as of 2022.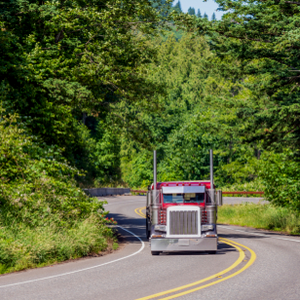 Here at TruckLogics, we're always looking for ways to put your feedback to good use.
This month, we've added a whole bunch of great new features and updates that you suggested!
Check out all the new TruckLogics features and how to harness them!
Highlights:
DAT Load Board integration for Owner-Operators
Click here for more information!
Create an IFTA report using KeepTruckin ELD information
1. From your Dashboard, click the IFTA tab.
2. Select the quarter you wish to create a report for.
3. Click the KeepTruckin button.
4. Follow the instructions.
Leased operators can view and print Profit & Loss reports on the mobile app.
Ability to adjust the geofencing radius (mobile only).
1. In the TruckLogics app, tap the top-right menu button.
2. Tap Settings.
3. Tap General Settings.
4. Tap Auto Check Call Radius.
5. You can choose your radius by meters or miles.
Notifications/Banners in the mobile app whenever drivers add check calls, documents, etc.
1. To turn on notifications, tap on the Settings app.
2. Scroll down and tap "Notifications".
3. Find TruckLogics in your app list. Tap on it.
4. Tap the slider next to Allow Notifications.
Other new features:
Account Admins can manually edit/enter custom check call times.
1. From your dashboard in the mobile app, tap on the Dispatches tab.
2. Tap on the dispatch that you want to edit.
3. Scroll over to the Check Call tab. Tap on the check call you want to edit.
4. Tap on the 3 dots and tap "Edit" from the drop-down menu.
5. Change your time using the sliders and tap "Set" when finished.
6. Tap "Update".
Charge "Per Pallet" or "Per Piece" for hauling charges
"Month" filter added to the Fuel Tax Summary Report
Chat notification bubbles in the mobile app
Bulk emailing of Invoices
Update Routing Stops from the Mobile App
Export Truck Zone entries to Excel
Export Income Transactions to Excel
Export Driver Lists from your Address Book to Excel
Like what you see?
Try TruckLogics free for 15 days! There's no obligation and no credit card information required.