TruckLogics Just Got Even Better!
|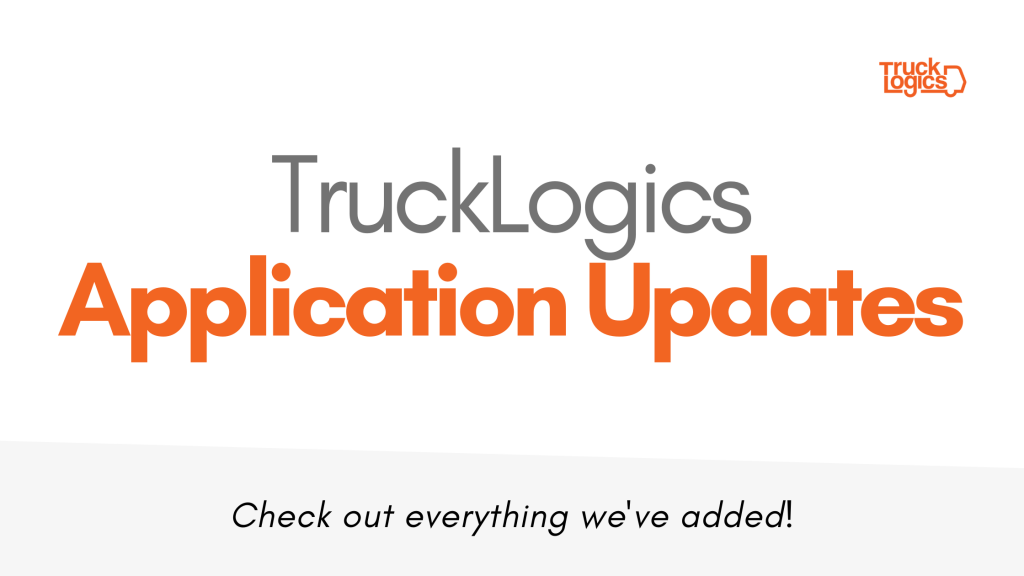 Here at TruckLogics, we're always looking for ways to improve your Trucking Management Software experience.
That's why we're constantly updating, fine-tuning, and adding new features to help you make the most of your trucking business.
Check out the latest TruckLogics updates and how to use them below!
EFS Integration
We've integrated with EFS to make record-keeping even easier! You can now import transactions directly from your EFS fuel card account! This will help you simplify settlements, invoicing, IFTA reporting, and much more.
Don't have an EFS fuel card yet? Apply for one here.
To access this feature: Accounts > Express Transactions > Import > Import Expenses > Connect EFS Account
Email Logs
This is one of our most requested features! You can now view a record of every email sent out from your TruckLogics account! Information will include the Recipient, Subject, Status, and Date/Time. You can also view the email or resend it at any time!
To access this feature: Email Log
Customize Your Columns on the Dispatch Screen
To help you keep all your dispatches organized, we have added the ability to choose which information you would like to display on your Dispatch screen! Check or Uncheck boxes to add or remove information!
To access this feature: Dispatches > Customize Columns
Event-Based Alerts
We made our alerts system even better! You can now select who gets sent each of the notification types and how many notifications you want them to receive!
To access this feature: Settings > Reminders > Event Based Alerts
Want To Try All These Great Features?
Start a 15-day free trial today! There's no obligation and no credit card information required!