Load Creation: A Quick Guide to Help You Operate Optimally
|
June is Load Management Mastery month at TruckLogics! As we head into the summer, we'll be publishing a series of blogs aimed at providing you with expertise in all things load management, and we're kicking things off with a quick-overview of how to create loads, assign drivers, and more!
Step 1:
When creating a load in TruckLogics, you have two options:
On the dashboard, go to 'Add New' >> Click 'Load'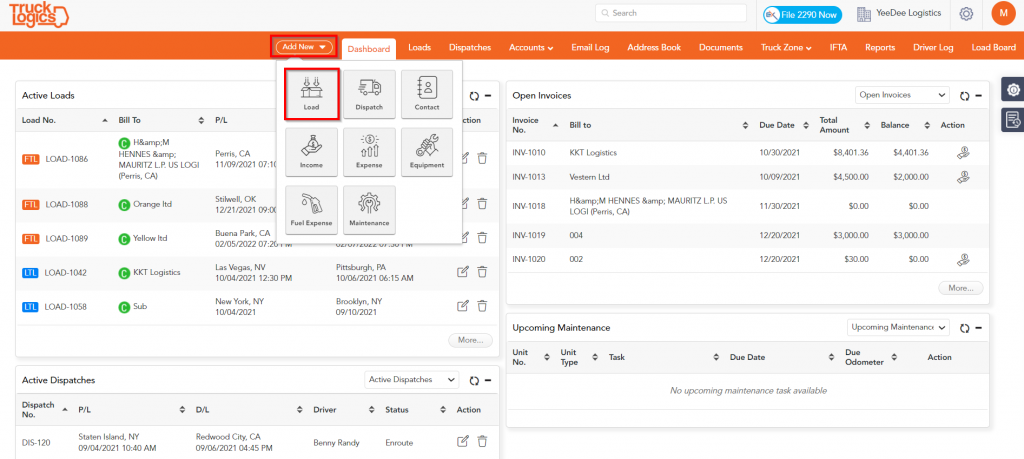 Go to the 'Loads' menu >> Click 'New Loads'

Step 2:
Next, choose between the two load types–FTL (Full Truckload) or LTL (Less than Truckload)–and click 'Continue'

Step 3:
When prompted, enter the load number manually or generate one automatically (you can set your default preferences in 'Load Settings' as well. Simply navigate to Settings >> Load >> Load Number)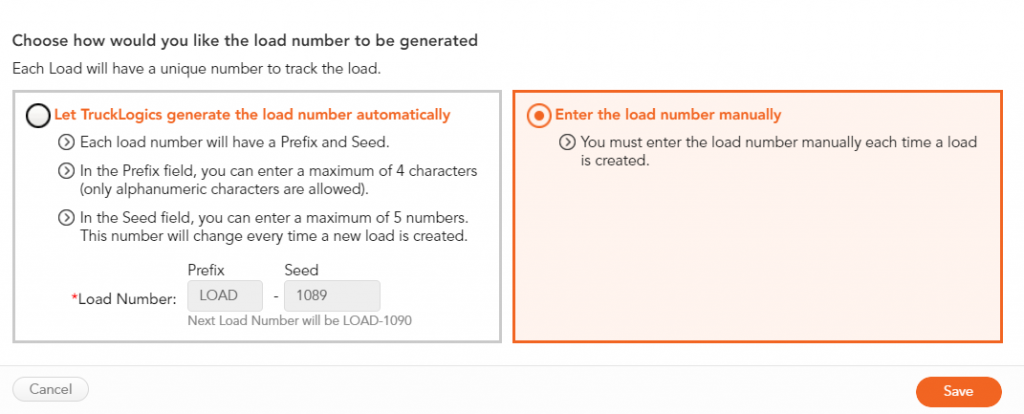 Step 4:
Next, choose the appropriate Customer/Carrier/Broker from the list–if you're adding someone new to the list, you can add their details directly by clicking the 'Add' button. After that, simply select the load creation date and time!

Step 5:
From there, add the shipper, consignee, pickup, and drop off locations–along with the date and time of each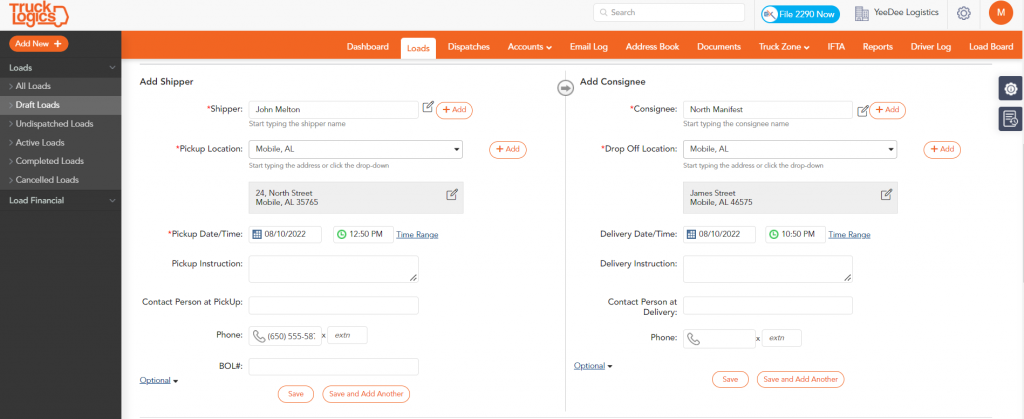 Optional: You can add pickup or delivery instructions and contact details to help the driver with any questions related to pickup/delivery.
Step 6:
Add freight details (for BOL purposes) and equipment (trailer) for the load, if required

Step 7:
Then, add any applicable charges or discounts (you can also set the default values for these charges in Settings>>Load>>Load Charges)

Step 8:
Now determine whether the trip miles will be calculated manually, using ProMiles, or with Google Maps.

Step 9:
Finally, click 'Create Load'–and just like that, your load is created!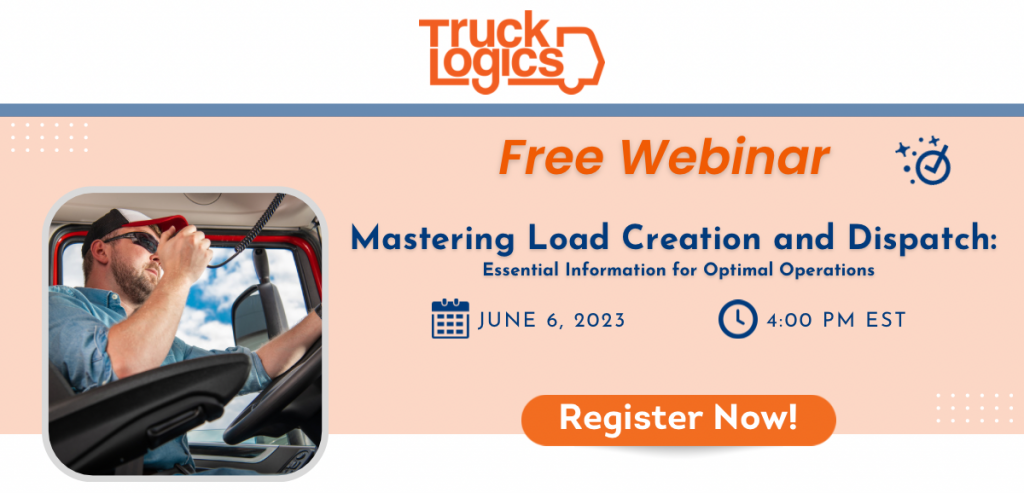 Now that you have a solid grasp on creating loads, you can move on to creating and managing a dispatch for your loads! Keep tuned to TruckLogics for a quick and comprehensive guide on dispatches soon, and if you're really interested in taking your load creation/dispatch skills to the next level, check out our upcoming webinar: Mastering Load Creation and Dispatch: Essential Information for Optimal Operations* on June 6th, 2023 at 4 PM!
*Will also be available as a recording for those that sign up but cannot attend the live presentation