Big News: TruckLogics Pro Announced!
Read to learn more about the upcoming TruckLogics Pro!

|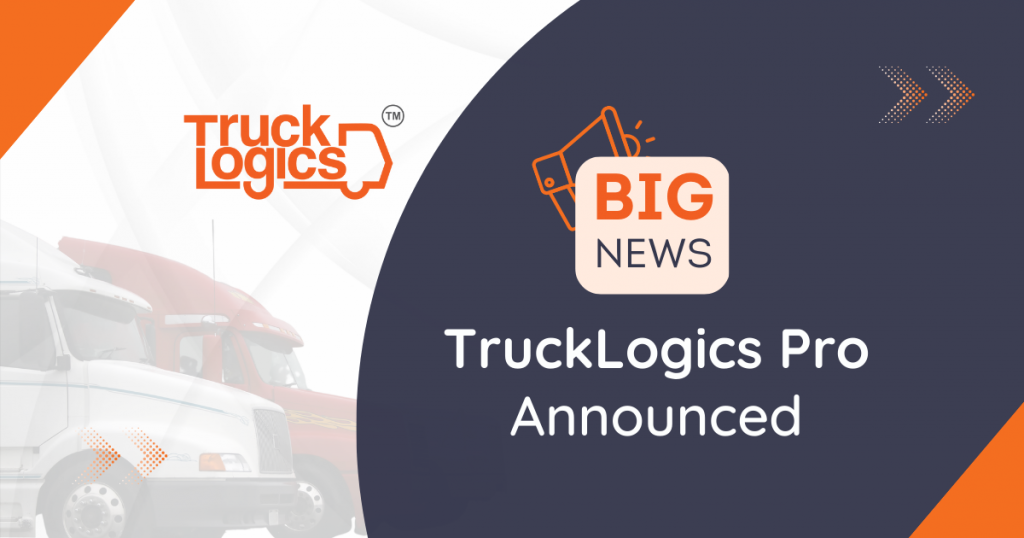 Here at TruckLogics, we are always striving to build the most seamless solution possible for the trucking community. As a matter of fact, our team is hard at work designing improved features and new technology that will be implemented in the new year! These new features will help create an even more seamless experience designed to help you manage your trucking business more efficiently. 
Once these features are fully implemented, the new version of TruckLogics will be called TruckLogics Pro. This new version will introduce a number of amazing features that will help TruckLogics reach its full potential. These updates are designed to enhance the TruckLogics you know and love and make it even better.
Our team is working hard to bring you all of these new features. As we get everything set up during this transition, as of January 1st we are accepting new clients for the full Trucking Management Software by invitation only. If you are interested in signing up for TruckLogics you will be prompted to fill out a form with your information and what plan you are interested in signing up for. After you fill out this form, a member of our support team will contact you once you can sign up for an account. 
You will still be able to sign up for an IFTA-Only TruckLogics account just in time to generate your fourth-quarter IFTA report. Reporting IFTA with TruckLogics is easy. All you have to do is enter your truck, fuel, and mileage information. This includes the amount of fuel purchased and the miles the truck traveled in each jurisdiction. You can upload fuel information manually, through Motive, or using the TruckLogics excel template. Once you have all of the information entered, TruckLogics will do all of the calculations for you. You can then generate your report and file it with your base jurisdiction.
If you were planning on signing up for the full Trucking Management Software, we apologize for any inconvenience that this may cause but rest assured, the new version of TruckLogics is worth the wait! Once this new version is in place, you will be able to do even more with your account than ever before and utilize even more fantastic features with TruckLogics Pro!