How-To Tuesday: Quickly Adding An Invoice Without Creating A Load
Follow these simple steps to add an invoice without creating a load.

|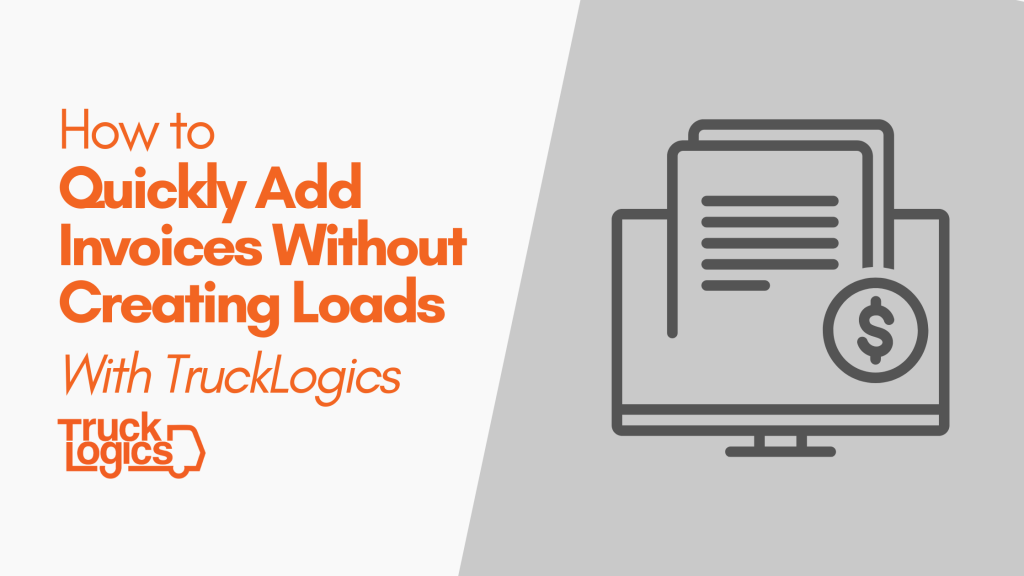 With TruckLogics you can create an invoice without referencing a load.
This helpful feature allows you to charge your clients for any additional fees they may incur.
Follow these simple steps or watch this video to add an invoice without creating a load.
Invoicing without a load Video Tutorial
Creating an invoice without a load
1. From your dashboard, hover over Accounts and select Invoices from the drop-down menu.
2. Click the "+ Add Invoice" in the top right corner.
3. Select your Customer, Carrier, or Broker from the drop-down menu, or add a new client with the "+ Add" button.
4. Now, enter what item you are invoicing from by entering it under "Other Invoice Details". Change the Rate.
5. Scroll down. You can add notes and a memo here. When you are satisfied, click "Generate Invoice".
6. Now, finish by clicking "Finalize" in the top right corner.
7. Your invoice can now be printed or emailed to your client!
Want to try invoicing with TruckLogics?
Like what you see? Get a 15-day free trial today!
There's no obligation and no credit card information required.