16 of The Newest Features in TruckLogics
|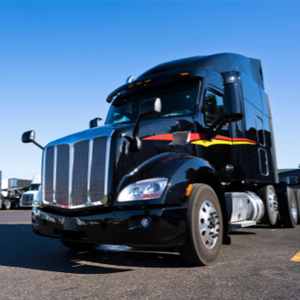 Here at TruckLogics, we're always looking for ways to put your feedback to good use.
This month, we've added a whole bunch of great new features and updates that you suggested!
Check out all the new TruckLogics features and how to harness them!
Highlights: Recurring Driver Settlements
1. Recurring deductions for driver settlements. 
You no longer have to manually add your weekly, bi-weekly, or monthly deductions to your driver's settlements every time you run payroll.
Instead, you can schedule recurring deductions that will be automatically added to your driver's settlements, saving you precious time and reducing data entry. To set up your recurring deductions for driver settlements:
1. Go to Accounts from the top menu bar and then select "Driver Settlements".
2. Select "Recurring Deductions" from the side menu.
3. Name the Recurring Deduction. For example, "truck insurance" or "trailer payment".
4. Set how often you want this deduction to automatically appear on your driver's settlements. For example, if you pay your driver every Friday, select "Weekly" on "Friday".
5. Choose the date the deduction will begin appearing and add an end date if needed.
6. Finally, select the driver this deduction will apply to and the default amount for each deduction. Click Save!
2. See all your Load and Dispatch tables exported together. 
Wish you could see dispatch specific information like driver name or truck number under the load screen? We've made it easier to see everything in one convenient place!
Simply go to "Loads," select your date range and search criteria and then click "Search". Then click "Export To Excel" and select "All Loads and Dispatches".
3. Get email notifications when medical cards and licenses expire. 
As long as your driver's license and medical information have been entered under their profile, TruckLogics will automatically update you when they expire.
4. Recurring expenses are now available in the Leased Operator Plan 
To set up recurring expenses, click "Expense" from the top menu bar then select "Recurring Expenses" from the left-hand menu.
Click "Add Recurring Expenses" and schedule the expenses you see every month so you don't have to manually add them.
5. Attach documents to driver profiles. 
If you have files, photos, or scans of important driver documents, these can be uploaded directly into TruckLogics.
6. Different fuel types now show separately on profit & loss reports. 
Now when you add one fuel transaction that includes Truck, Reefer, and/or DEF fuel, each fuel expense will show as a different line item on your P&L report, and not as a singular expense.
Accidentally canceled a load by mistake? Don't want to completely redo it? Now you don't have to! We've added the "Clone" option to canceled loads now!
8. See MPG calculations under fuel up in the Leased Operator Plan. 
If you are keeping up your daily miles under the "Miles/Per Diem" module, you can now see your Miles Per Gallon (MPG) calculation under "Fuel Ups" (where you add your fuel). This calculation is only available on the web (not in the app).
Other New Features: Bills of Lading
9. Pickup and delivery instructions now carry over from Loads to BOLs (bills of lading) generated in TruckLogics. 
10. Ability to customize the email template when sending BOLs (bills of lading). 
To set this up, go to "Settings", select "Load" from the left-hand menu, then select "BOL Settings." Edit your custom BOL email template and click "Update".
11. Set a default factoring company for your Invoices. 
If you only use one factoring company, you can set it as your default Factoring company in the Address Book so that it shows up on all your invoices.
12. Updated trailer type list (more trailer types available). 
13. Ability to import ELD mileage and fuel file from Motive (formerly KeepTruckin) for IFTA reporting. 
If you use Motive as your ELD provider and are subscribed to their Pro plan (includes IFTA reporting), you can now import the CSV files downloaded from Motive directly into TruckLogics.
Simply click IFTA from the top menu bar and then Start Return under the quarter you need to file for and then tax advantage of the Motive import option.
14. Dispatch numbers can now be added to Invoices. 
15. Ability to add notes to the printed version of driver settlements. 
16. "Clone Load" option can now clone the pickup and delivery times too. 
Want to try all the new features? Start a 15-day free trial today!