Five Great New Updates To Trucklogics You Need To Know About
We've added several new powerful features to TruckLogics to help you save time.

|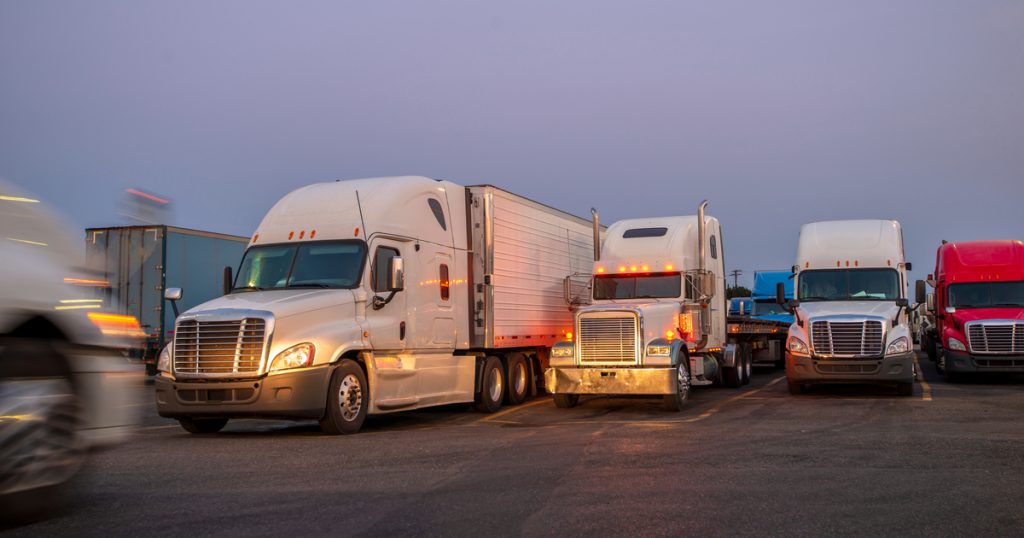 Here at TruckLogics, we're constantly working to update and improve the TruckLogics experience.
This month, we've added several new powerful features to help you save time.
Keep reading to learn how to harness these great new features!
TruckLogics Updates
#1 Edit Load Charges and Regenerate Load Invoices on completed dispatches without removing check calls
1. From your dashboard, select the Loads tab.
2. Select the Completed Loads tab on the left side of the screen.
3. Select the load you want to edit.
4. Click on the Invoices tab of the load.
5. Click the "Edit" button on the invoice.
6. Edit whatever charges you would like to.
7. Click the "Update" button.
8. Click "Finalize" when you are finished.
#2 MPG report available in the App for Leased Operators
1. From your dashboard, tap the MILES/PER DIEM tab.
2. Tap on the Gallons tab.
3. You will see your calculated MPG if you have mileage and fuel information entered into TruckLogics.
#3 New settings page in the App
1. From your dashboard, tap on the icon in the top right corner.
2. Tap on the Settings button.
3. Click on your company name.
4. You will see the redesigned settings menu.
#4 New Broker account
1. To sign up for a Broker account, go to TruckLogics.com and click on the "Sign Up" button.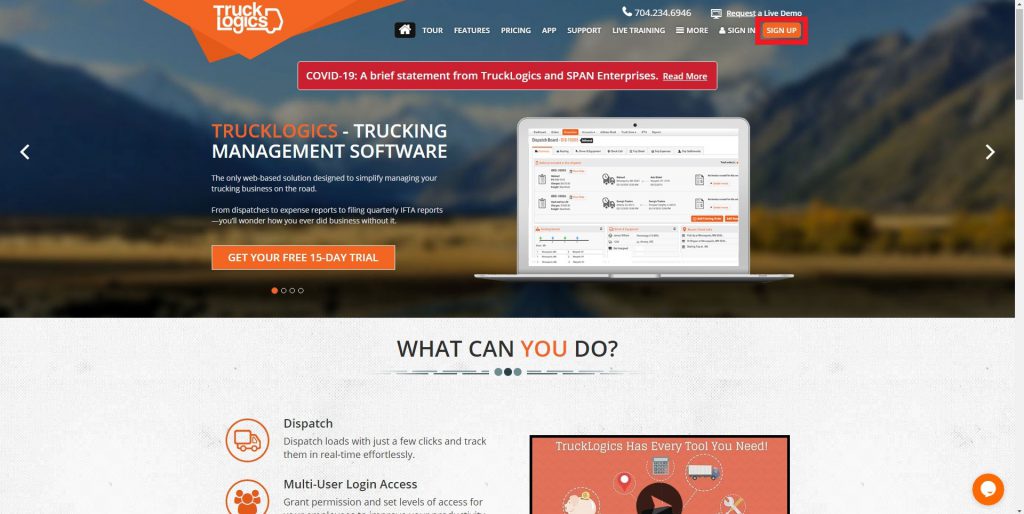 2. Enter all the sign-up information. If you already have an account, you will need a new email address and password. From the drop-down menu under "Selected the number of trucks you operate", choose "I'm a broker".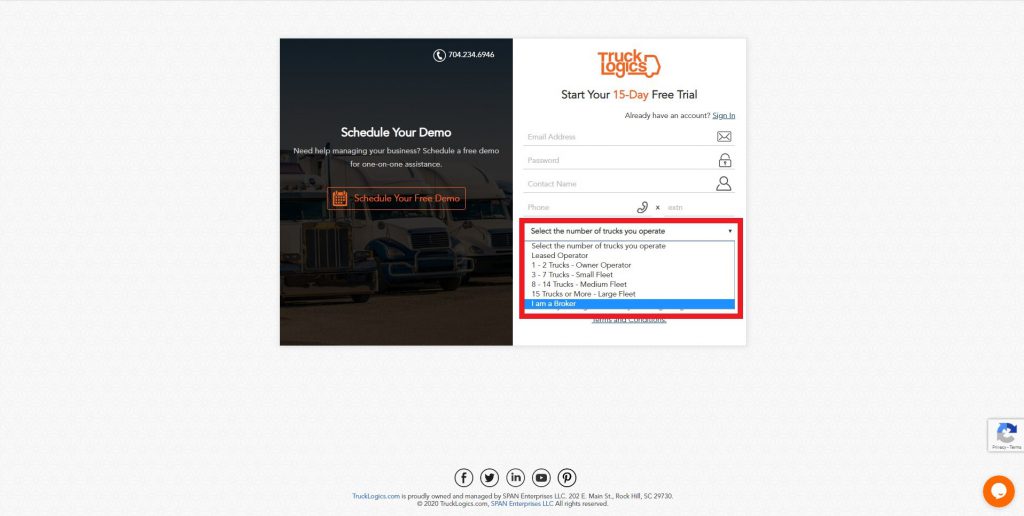 #5 DAT integration is live for all users
For more information about how to use DAT integration, click here.
Like what you see?
Try TruckLogics free for 15 days! There's no obligation and no credit card information required.