Take Advantage of These Free Business Training Opportunities in the New Year
Start 2021 off strong by attending one of our free trucking business management webinars!

|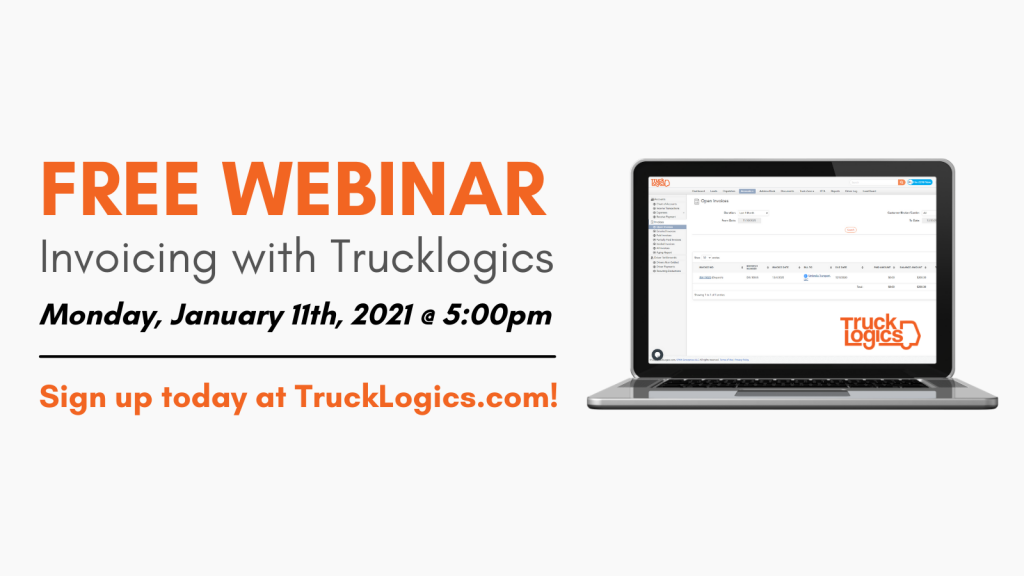 Here at TruckLogics, we're all about making life easier for trucking businesses.
That's why, this January, to help you start 2021 right, we are offering four free webinars to help you streamline and improve your business management this year!
These features already help thousand of trucking businesses. We know these trucking management system tips and tricks will help your business in 2021!
The TruckLogics webinar series lineup:
1/11/21 Invoicing with TruckLogics
Learn how to utilize our most popular TMS feature to get paid faster.
Register here.
1/15/21 A day in the life of a fleet manager utilizing TruckLogics
Learn how fleet managers and owners can stay in the know by best leveraging all that our TMS has to offer.
Register here.
1/21/21 TruckLogics and Brokers
Learn how our broker account can simplify the lives of brokers everywhere with simple dispatching and reporting.
Register here.
1/25/21 A day in the life of leased operator utilizing TruckLogics
Learn how TruckLogics can save leased operators time and money on reporting, expenses, per diem, settlements, and more.
Register here.
Register for one or all of these webinars today!
To register and to learn more about TruckLogics check out our webinar page by clicking the button.