A guide to shortcuts in the TruckLogics app
Learn all about shortcuts in the TruckLogics App.

|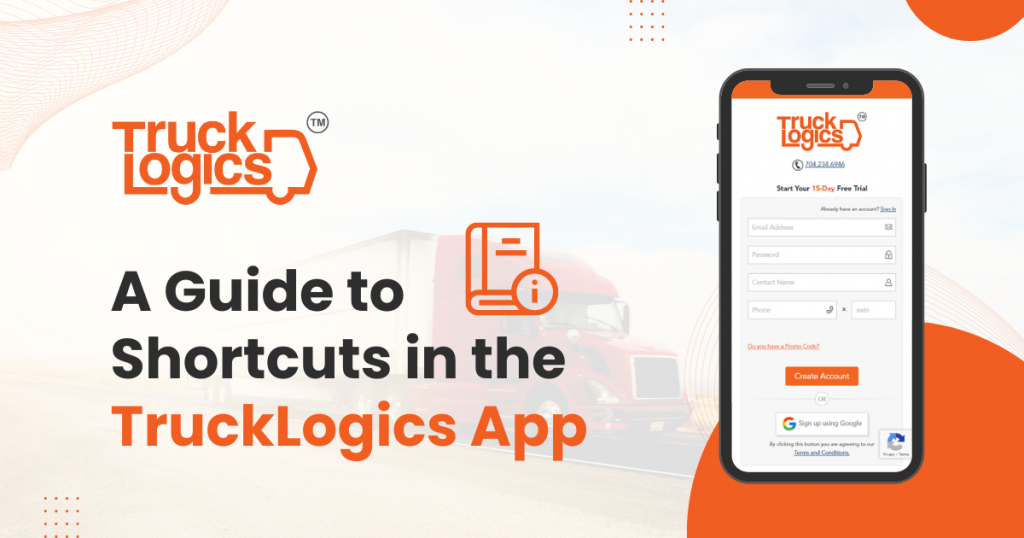 TruckLogics is an all-in-one Trucking Management Software that allows users to manage every aspect of their trucking business. Users are able to create dispatches, manage and assign drivers to dispatches, track routes, track trucks and equipment maintenance, and even pay drivers. Another great and useful feature that TruckLogics offers is a mobile app that allows you to access all of these features from anywhere. Below you will find some helpful shortcuts that you can use to make your user experience with the TruckLogics app even easier.
When you are using the app and need to find routing, tap on this arrow and it will take you directly to the page. 
If you need to access your check calls, you will tap on the box with the checkmark in it. This shortcut will give you full access to your check calls for that dispatch.
To see contact info for the admin, shipper contact, and consignee contact, you can tap on the phone icon to bring this information up. This is a convenient way to find contact info as opposed to searching through the app to find it. You can now access it with ease.
These are a few helpful shortcuts that will help you get the most out of your experience with the TruckLogics app. You can do a lot with the app and even give other users access to the app by assigning them user roles. Each role gets access to features that pertain to the role they are assigned. It is a great way to keep everyone in the business connected and on the same page. Want to take advantage of this amazing app? What are you waiting for? Sign up for a 15-day free trial with TruckLogics today and start simplifying your trucking business operations!