How-To Tuesday: Retrieving IFTA Reports For Inactive Trucks
Learn how to retrieve IFTA reports for inactive trucks with TruckLogics.

|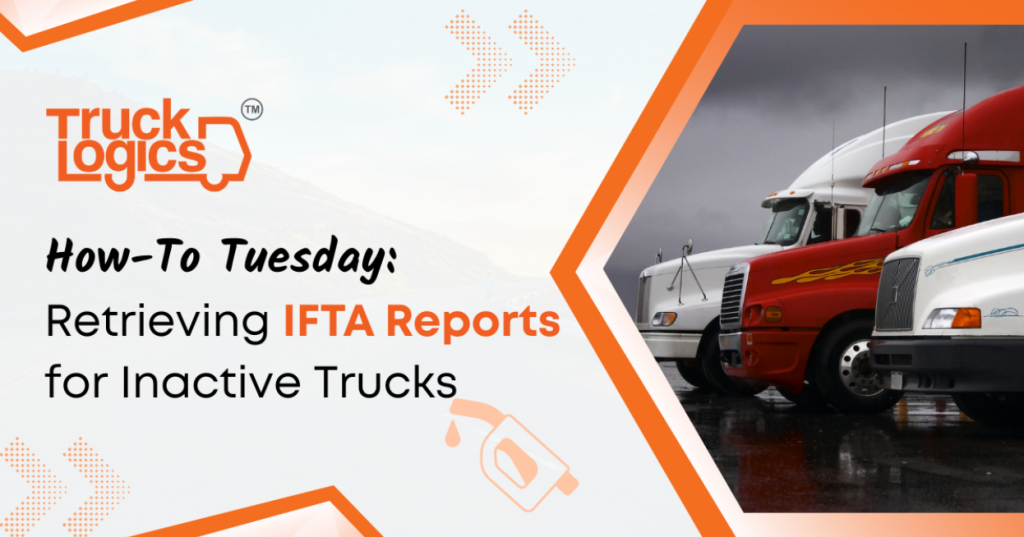 TruckLogics offers plenty of fantastic features to help make the operations of any trucking business run smoothly. One of these helpful features is the ability to pull previous reports for inactive trucks. This is extremely helpful if you need to find a report for a truck you no longer have. Learn how to quickly include trucks in IFTA reports in TruckLogics in a few easy-to-follow steps.
1. From anywhere in TruckLogics click on the IFTA tab.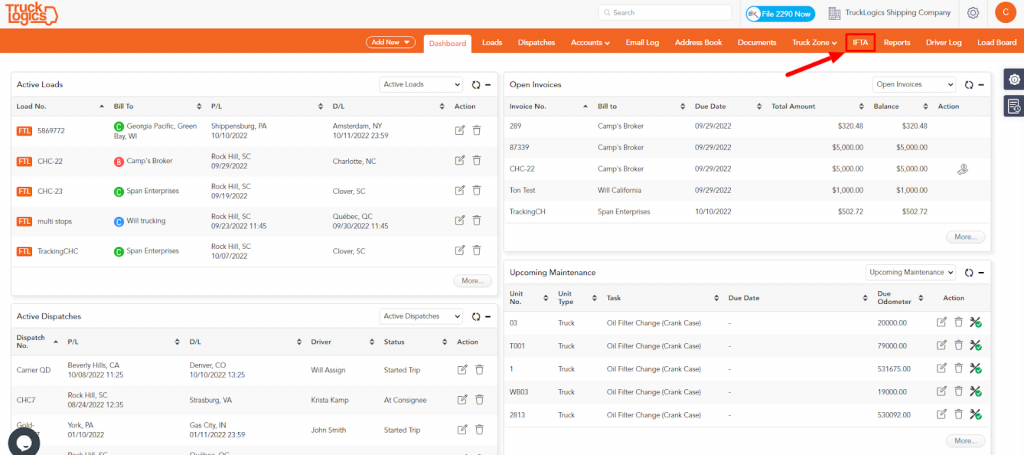 2. Under a previous quarter, check for the "Last Generated On…" message. This will determine if a report was generated, but a truck might not have been marked as active.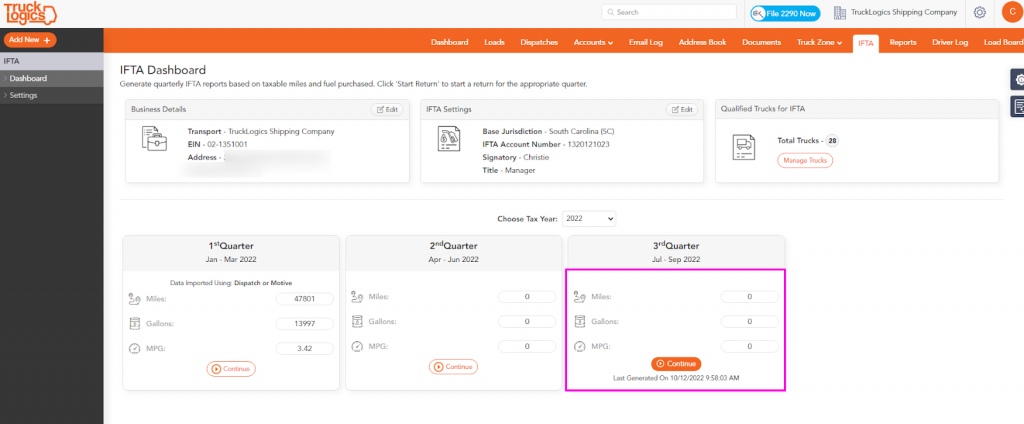 3. If it shows as zero and has the "Last Generated On…" message, check the truck zone equipment to find the truck that is not included in IFTA and click the "Edit" button.

4. Click the "Include for IFTA Reporting" box and make sure it has a check mark inside it to include for IFTA reporting.

5. Click "Continue".

6. The truck will now show "IFTA? Yes". Now the truck is included in the IFTA report. You can review your IFTA tab again and view the updated information.

By following these steps in TruckLogics you are able to successfully retrieve previously filed IFTA reports for inactive trucks. This process will help you retrieve IFTA reports for a truck that may no longer be operating or in your possession. What are you waiting for? Don't wait until the last minute to report IFTA, generate IFTA reports with TruckLogics now either by using the IFTA-only option or subscribing to a preferred or premium plan for the full Trucking Management System that helps simplify your trucking business operations!