How-To Tuesday: Turning Off State Adjacency When Generating An IFTA Report In TruckLogics
Learn how to turn off state adjacency when generating an IFTA report in TruckLogics.

|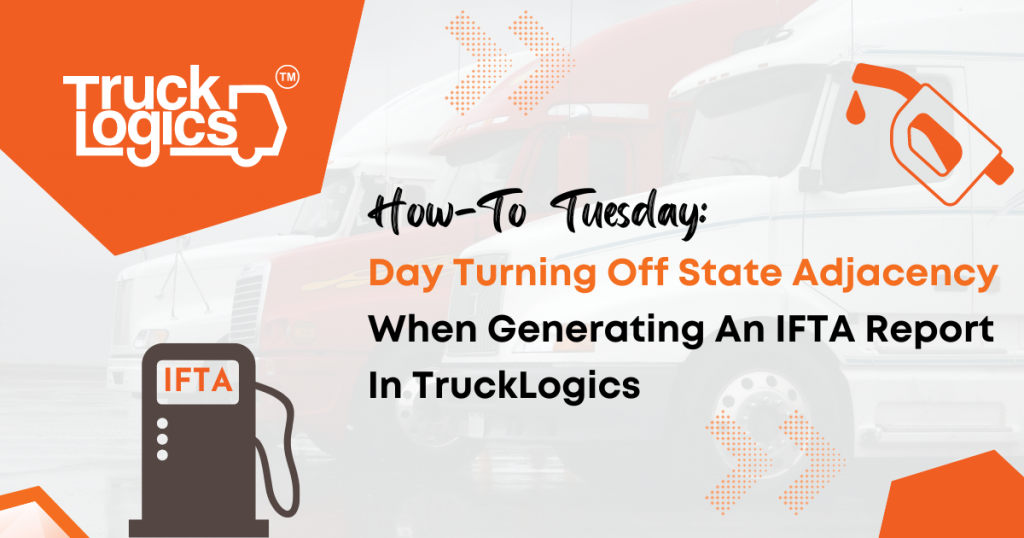 TruckLogics offers plenty of fantastic features to help make the operations of any trucking business run smoothly. One of these helpful features is the ability to turn off state adjacency when reporting IFTA in TruckLogics. Turning this feature off will allow you to enter any state information without warning. In the steps below you will learn how to turn off state adjacency in TruckLogics IFTA.
1. From anywhere within your TruckLogics account, click on the IFTA tab.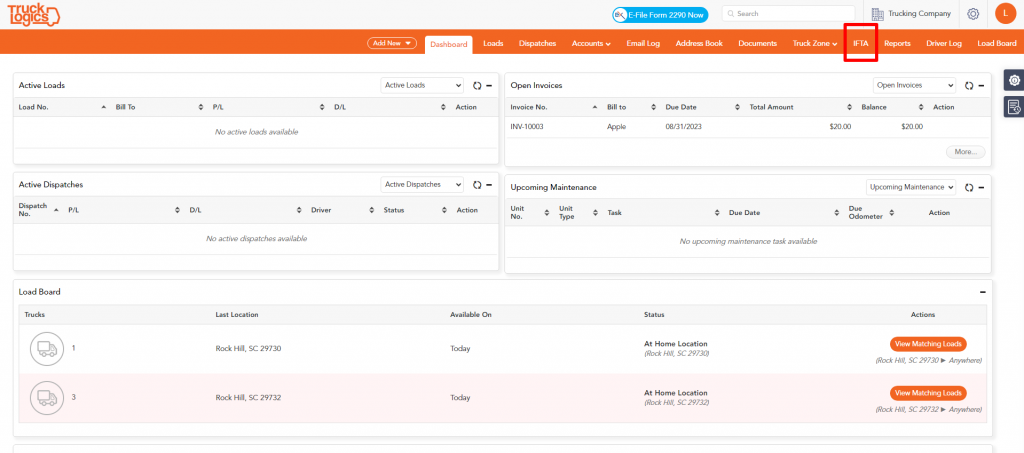 2. Click "IFTA Settings" on the left sidebar.
3. Make sure the box beside "Perform State Adjacency" is unchecked. If it is not, click to uncheck it.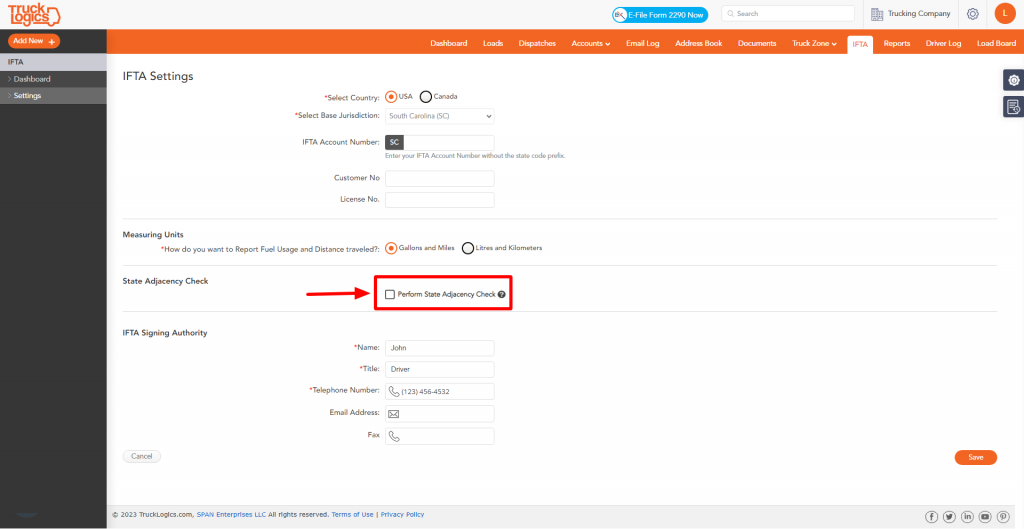 4. Click Save to save your changes.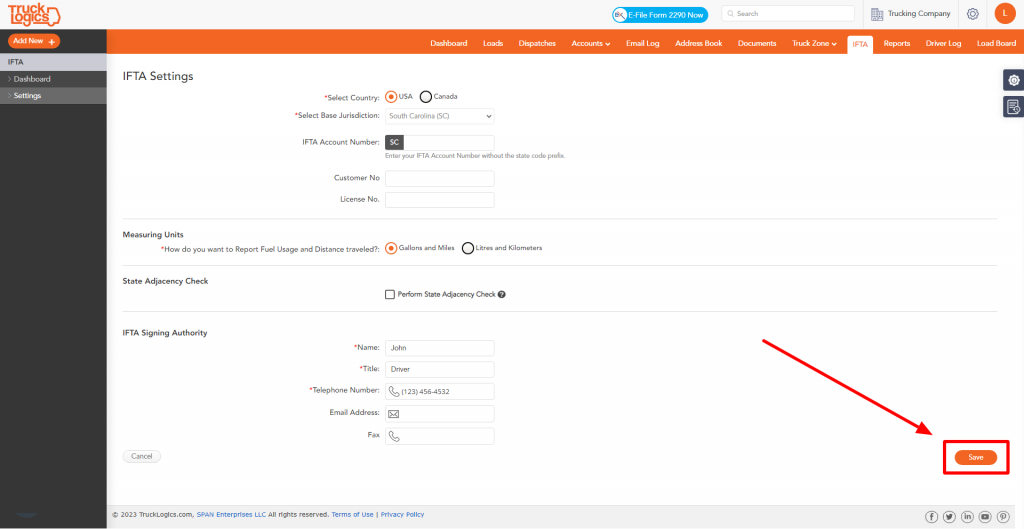 By following these steps in TruckLogics you are able to successfully turn off state adjacency in the TruckLogics IFTA-only option. This process will help you generate your IFTA report without worrying about being flagged for state adjacency. What are you waiting for? The third quarter IFTA deadline is Monday, October 31st. Don't wait until the last minute to report IFTA, generate IFTA reports with TruckLogics now either by using the IFTA-only option or by subscribing to a preferred or premium plan for the full Trucking Management System that will help simplify your trucking business operations! Also, if you need to file your Form 2290 for the Heavy Vehicle Use Tax, visit our sister company ExpressTruckTax today!