Efficiently Manage Your Trucking Business With Driver Management Software
TruckLogics can handle every aspect of fleet management

|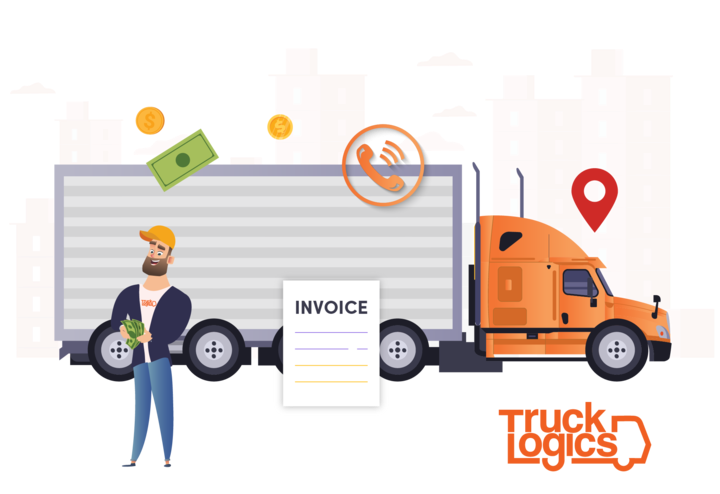 Driver management can be one of the most difficult aspects of running a trucking fleet.
As a fleet manager, you need to be able to keep track of driver expenses and locations, as well as check calls, invoices, and BOLs.
Thankfully, TruckLogics can handle every aspect of fleet management!
Let your drivers do the work
With TruckLogics, you'll be able to give your drivers their own TruckLogics account so they can update expenses and check calls, and even e-sign BOLs.
It all starts with creating your own TruckLogics for your fleet. Then you can create accounts for each of your drivers and staff members, with varying levels of access to TruckLogics.
Then your drivers can use the TruckLogics mobile app to upload information directly to their assigned dispatches. For starters, your drivers can upload and track their fuel expenses from the point of payment. All they need to do is enter the payment information and snap a photo of their receipt.
Plus, when your drivers arrive at the pick-up or drop-off locations, they will have the ability to have the BOL for that dispatch e-signed by the shipper or consignee right on the mobile app. Alternatively, you can send an email to the shipper and consignee requesting e-signatures.
Additionally, when the TruckLogics mobile app is used on a GPS-enabled mobile device, it will be able to track your driver in real-time. This allows you to keep track of their progress.
It also allows the TruckLogics mobile app to send automatic check-calls to your clients. You can set up these notifications to be sent when the driver enters or exits a particular location, such as At Shipper, En Route, At Drop Off, etc.
Dispatch Scheduling
TruckLogics also provides you with many features to make dispatching easier.
For instance, all your truck dispatches will appear in one place, along with information regarding truck availability. That way, you can always schedule the right truck for the right dispatch.
You can also set up truck and/or trailer preferences for each of your drivers so that when you assign them a dispatch, their preferred vehicle will be automatically attached as well.
Ready to give TruckLogics a try?
TruckLogics is the perfect solution for driver management! It will help improve every aspect of your fleet operations.
Get a 15-day free trial today! There's no obligation and no credit card information required.