Big News! DAT Has Arrived! Here's How To Start Finding Loads.
With TruckLogics for Owner-Operators, you can search DAT's industry-leading load board.

|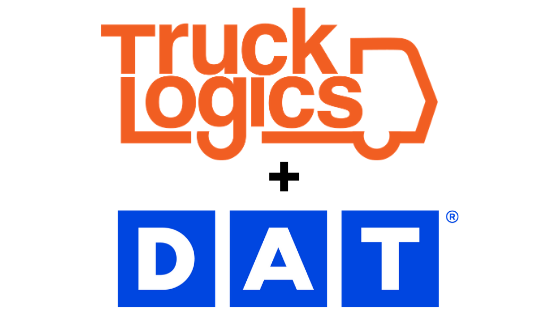 With TruckLogics, you can search through the 623,000 loads posted to DAT's industry-leading load board without ever leaving TruckLogics.
In just a few clicks, you can filter load board results by equipment requirements, origin and destination, date range, and so much more.
Then, send an email to prospects or add call notes for your records on individual loads.
You can even list your truck on DAT's load board so prospects can hire you!
Learn how to set up DAT load board access in your TruckLogics account by following these simple steps.
Set up your DAT account
If you are not an existing DAT client, please request an account by emailing [email protected].
If you are an existing DAT client, set up your account by emailing [email protected] with the following information:
Customer name
Customer Main Contact: Name/Phone number
Any unique identifier for that customer (MC #, Address, etc.)
Desired interface
If any changes need to be made to your account to activate the DAT integration with TruckLogics, your DAT account manager will be notified and you will be contacted in order to enact that change.
Log into your DAT account
1. From your Dashboard, click the settings gear in the top right corner and click the "Settings" tab from the drop-down menu.
2. Click on the "Load" tab on the left side of the screen and click the "Load Board" button.
3. Log into DAT with your existing DAT credentials.
Search for loads
1. From your Dashboard, select the new "Load Board" tab.
2. Select what type of equipment you would like to search for (you can select one, multiple, or all kinds).
3. Select your Origin and Destination (there are also advanced search options at your disposal under the "Show Advanced Search Options" arrow. Click "Search".
4. Scroll down to see results. You can click on the arrow on each load to view details and click the star to bookmark it for later. You can also email prospects right from this page or add notes about calls.
Prospects, Recently Viewed and Bookmarked loads
1. In the "My Prospects" tab, you can view a record of prospects you have reached out to. If you add any calls notes or send an email, those prospects will show up here.
2. In the "Recently Viewed Loads" tab, you can see all the loads whose details you have viewed.
3. In the "Bookmarked" tab, you can see all the loads you have bookmarked with an orange star.
Posting a truck
1. Click on "Post a Truck".
2. Enter all required information about your truck and the date range your truck will be available. Then click "Post Truck".
3. Your truck will now be available on DAT. To add more available dates or trucks, simply repeat this process.
Want to try DAT and TruckLogics?
Get a 15-day free trial of DAT's load board and TruckLogics today! There's no obligation and no credit card information required!