Ace Your IFTA Reporting: Common Challenges and Our Solutions
|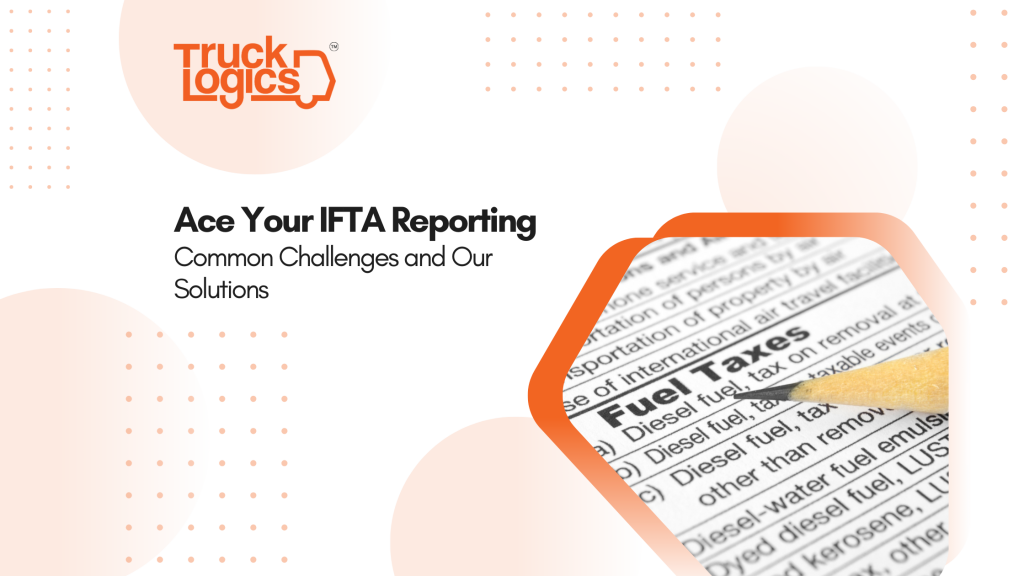 With the 3rd Quarter IFTA deadline less than two weeks away, there's never been a better time to discuss some of the common challenges that come with staying on top of regulations – and more importantly, just how easy it is to overcome them with the right tool (It's TruckLogics. Duh).
Manual Record Keeping
We know that keeping track of every mile driven and every drop of fuel purchased can be a pain even for one truck, let alone a whole fleet. Plus, regardless of how careful and attentive you are, manual data entry leaves the door wide open for errors. Missing entries or overlooking simple details when dealing with this many numbers isn't unreasonable, and it's bound to happen eventually.
TruckLogics offers a variety of data upload methods for your IFTA reporting, effectively eliminating this issue entirely. You can upload your mileage and fuel info from your dispatches, in bulk via our spreadsheet template, or even through integration with ELD's like Motive or Samsara. And after all that, if you still insist on typing it in manually, you can do that too. We're flexible.
Keeping up With Quarterly Changes
Watching and recording your mileage and fuel is difficult enough, but it's even more of a hassle when they change the tax rates every quarter. Not to worry, we'll post the new ones when you need to know them, but it gets even more convenient than that. Simply upload your data and we'll adjust and recalculate to account for any rate changes in the quarter you're reporting for.
Late Filing
Remembering frequent dates and deadlines is always tricky, especially when you've got much more important things to worry about (like driving)! But as a valued client of TruckLogics, we make sure you have every opportunity to get your report in by each deadline. If you somehow miss the blogs, social media posts, and emails, our expert team of support specialists will be on call ready to help you with any questions you might have. 
See where we're going with this…?
IFTA compliance is a lot to keep up with, especially for Owner Operators and others in the industry who are solely responsible for staying on top of everything. One misstep or error in your data can cost you valuable time and money. With TruckLogics, you're signing up for a tool that will simplify your IFTA reporting (and every other aspect of your business), but you're also signing up for the support that comes with being one of our valued clients.
What Next?
Sign up for TruckLogics and take care of your IFTA reporting by October 31st to avoid any fines or penalties!
Visit our support page to see more frequently asked questions and receive additional assistance. For other great reads, check out the rest of our blogs!
For more great information about how TruckLogics provides solutions catered to your trucking business, be sure to stop by a session or two during the October webinar series! It's free, informative, and recorded for you to come back to it when you need it.
In addition, be sure to register for TruckLogicsCONNECT, our upcoming transportation industry forum on November 9th. This must-watch event features four breakout rooms throughout the day, each covering an aspect of business that's critical to your success. Learn firsthand from industry experts and take advantage of this free exclusive knowledge. Register now to reserve your spot!