Roadmap for Success: A Guide to Getting Your Trucking Business on the Road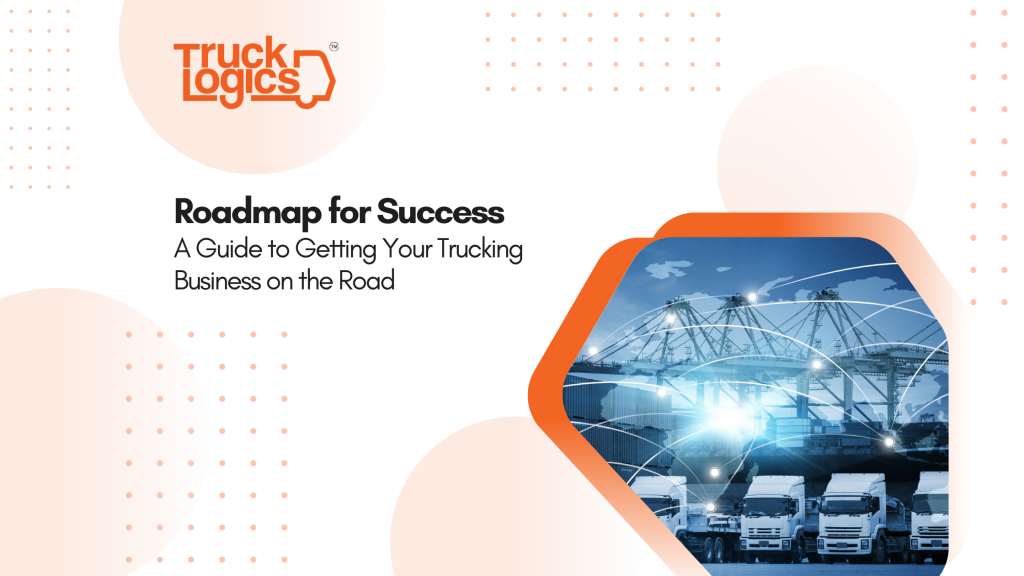 In today's vast landscape of virtually unlimited business opportunities, there is something uniquely compelling about the trucking industry. It's been around in some capacity for over a hundred years, but is more necessary than ever before. It's a sector that moves the world, and with more and more of modern consumerism putting the focus on online shopping and fast shipping, demand for truckers won't be decreasing anytime soon. If you've ever dreamed of starting your own trucking company, now is the time!
Whether you're a seasoned truck driver looking to make the leap to entrepreneurship or a trucking newcomer just trying to navigate a hectic industry, we're going to provide you with the basic framework for getting a business off the ground and onto the blacktop.
Charting the Course
Before even thinking about buying trucks or obtaining permits, it's crucial to have a solid business plan in place to help you get started on the right foot. There are pros and cons to each business model, so take your time deciding whether you want to be an Owner Operator, fleet manager, or something in between.
Provide a clear overview of your business and outline the market you're serving, the services you're providing, and the steps to get there. A rough budget including projected revenue and expenses is also a good idea. This plan will help you to not only organize your own thoughts, but also communicate your ideas to potential investors or team members. Help them see the vision!
Compliance, Compliance, Compliance!
The Federal Motor Carrier Safety Administration (FMCSA) has certain requirements that need to be taken care of before you're legally operational, including a USDOT Number and Operating Authority (MC Number).
In addition to these federal requirements, each state and province has its own rules and regulations regarding businesses and what must be obtained before you're allowed to operate within the jurisdiction. This will likely include an IFTA License and decal(s), depending on your routes and vehicle specifications as well as CDLs for you or your drivers. We've included some more conditional specifications from a few of the best/most popular states for trucking:
This is not a comprehensive list, and it's important that you do some research on your own state or province and their requirements for transportation businesses.
Policies for Peace of Mind
In addition to the licenses and permits required for operation, trucking companies must also deal with various insurance filing regulations. Here are a few of the basics:
Liability Insurance

Provides protection in the event that your truck is involved in an at-fault accident that causes injury or damage to others. Typically includes bodily injury, property damage, and environmental restoration.
Minimum coverage required is higher for carriers of hazardous waste
Cargo Insurance

Covers the value of the goods being transported in the event of damage, theft, or loss. Minimum required coverage varies depending on the value of goods being transported.
Physical Damage Coverage

Protects your trucks against natural disasters and theft
Not required by legal authorities, but a good way to protect vehicles
While not all forms of insurance are legally required before operating, some of these optional coverages can be especially helpful depending on the vehicles you drive or the cargo you transport, so it never hurts to shop around before filing.
Keys to the Cab
If you're going to run a trucking company, needless to say, you're probably gonna need some trucks. This should be determined and included in your business plan, but make sure that you've carefully considered the pros and cons of purchasing/owning your truck(s) as opposed to leasing them. Bear in mind that trucks require care and maintenance in order to keep them reliable, and reliability is key in this industry. Nobody wants to hire someone with a reputation for breaking down and missing delivery windows.
Purchasing trucks will entail a much higher initial cost, but you'll also have full control over your equipment, allowing for branding and customization. This will also likely be less expensive in the long term if your trucks are paid off.
Renting or leasing trucks will allow you to get started with a much smaller initial investment, but the long-term cost may be higher. You have less control over the equipment you're using, but the risk is also much lower; if things don't go as planned, at least you haven't purchased the truck.
Both can be viable options, and the best choice for you will depend on your personal goals and business model.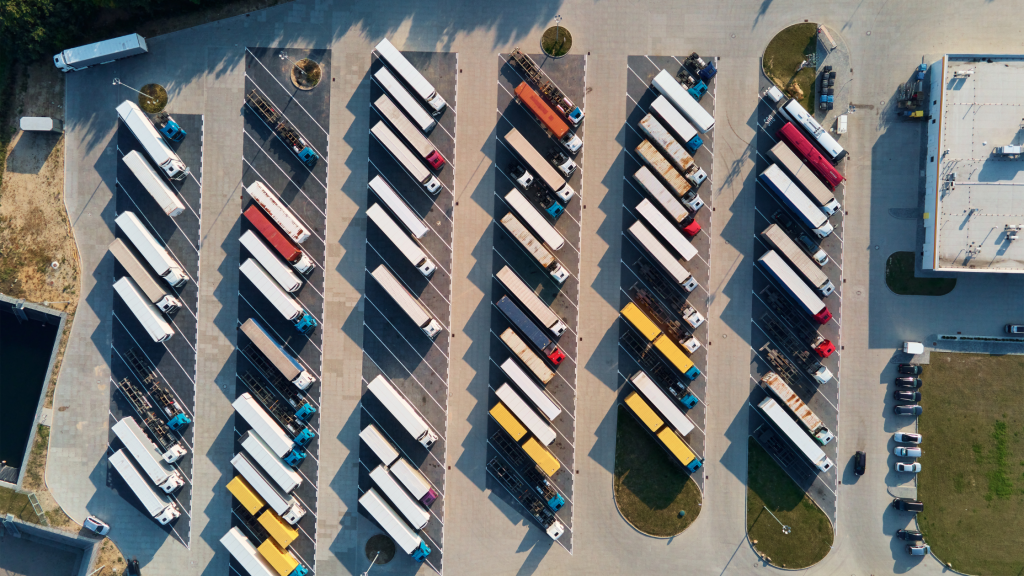 Driving Growth
Now that you've got a plan in place and are well on your way to having reliable, insured vehicles to operate, you've got another big hurdle. You're ready to drive, but who are you driving for? The trucking industry, like many others, is all about networking and connections. Having consistent work will keep money in your pocket and food on the table, so building a strong client base is absolutely critical. There are a few different ways that you can accomplish this, and all of them are going to take some persistence:
Building an Online Presence

This may not be what you want to hear, but almost all successful businesses nowadays have some sort of online presence. Social media marketing can put your services in front of potential customers that you wouldn't have been able to reach otherwise, but at the bare minimum, a website is necessary to showcase your offerings and give potential clients an idea of what you're about and a point of contact.
Competitive Pricing and Stellar Customer Service

It's important not to overcharge or sell yourself short, especially when starting out, and treat your customers well! While this may not necessarily attract new clients, it sure is gonna keep them coming back for more. If you're lucky, they may even let their friends know that you're the one for the job, and suddenly you'll have your current customers doing your marketing for you!
Good Ole' Fashioned Networking

If it ain't broke, don't fix it. Sometimes the best way to get your name out there is to literally just get your name out there. Reach out to any family, friends, friends of friends, etc. that you may know in the industry. Ask about their experiences, tell them about your goals, and keep an open mind. The odds that someone has work for you, or may know someone else who does, are pretty solid.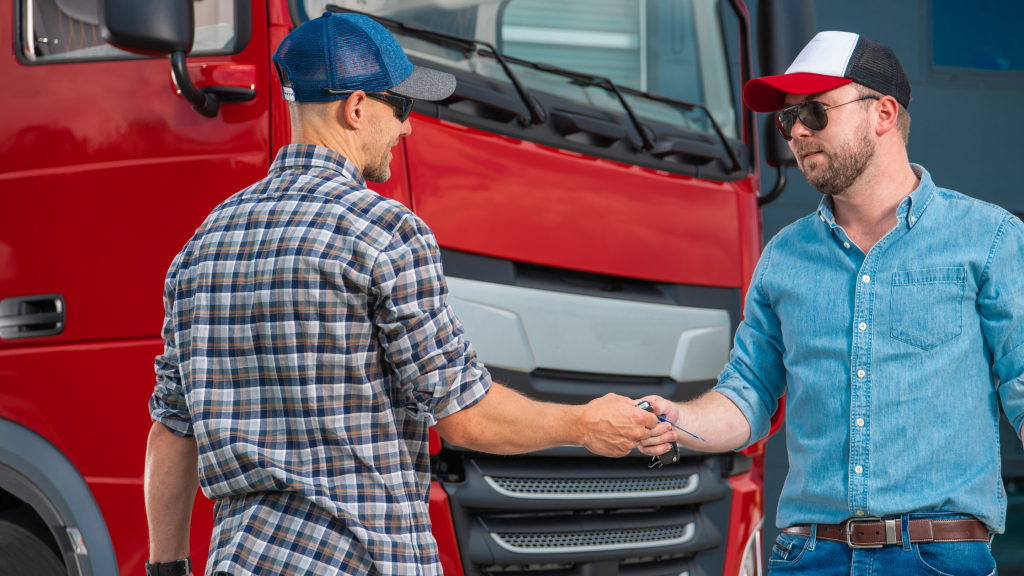 Down the Road
With most of the initial setup in the rearview, it's time to think about the next steps. Running a business requires you to be constantly evolving and thinking about your next move, and trucking is no different. You've got to think about things like driver recruitment, logistics, scaling your business, and more. While these aren't as pressing as the rest of the things we've discussed, they're still worth keeping in mind, and putting some thought in now will go a long way in the future.
Keep Up!
Now that you've got a good foundation, in order to maintain your business and stay relevant in an ever-evolving industry like trucking you've got to keep learning. Subscribe to fleet magazines, peruse blogs every once in a while, and keep in touch with your trucker friends. Stay in the know and ahead of the curve when it comes to new developments, technological advances, and the current state of the industry at large. Don't get left behind!
More important than keeping up with the latest industry trends, however, is keeping up with your own business. Getting everything squared away in the first place is definitely a big achievement, but maintaining your vehicles, licenses, and reputation is half the battle. One great way to keep your ducks in a row is by using a trucking management system. Software products like TruckLogics can keep track of the countless things you're worrying about on a daily basis so that you can keep your eyes on the road and focus on what's important.
With features that help you schedule and record your vehicle maintenance, track your income and expenses, generate your IFTA reports, and much more, it's easier than ever to help your business reach its full potential.
Check out TruckLogics.Com to learn more about how you can optimize your company!
The Roadmap for Success
We know that starting any business, let alone a trucking company, is not without its roadblocks. But we also know that with clear planning and an understanding of what's required of you as a driver, fleet manager, and business owner, you'll be ready to take the wheel and navigate these challenges with ease. Good luck!