Navigating TruckLogics – Using the New Smart Import Address Book Feature
|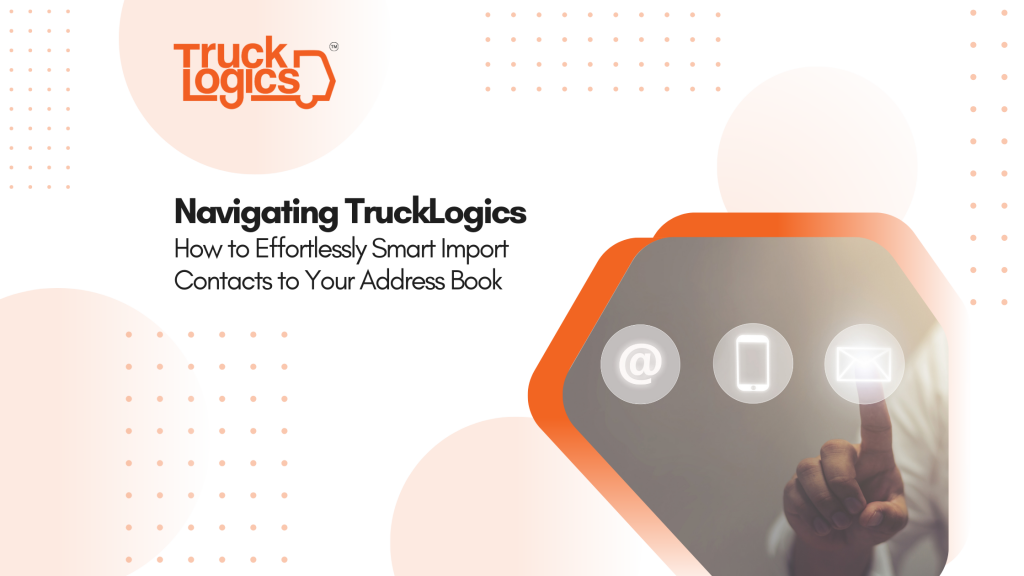 Every feature of TruckLogics is designed to make managing all aspects of your trucking business as effortless as possible. Our Address Book is no different – the categories allow you to sort contacts, which simplifies finding the right driver or customer when creating a load, for example. To learn more about the features of each category, check out our blog breaking down each contact type.
Manually entering contacts can be a pain, so we've developed a much simpler alternative. Introducing the new TruckLogics Smart Import feature; instead of manually adding contacts one by one or syncing from your phone contacts, you can now upload Customer, Driver, Broker, Vendor, and Staff contact types in bulk through a CSV or Excel file. This is our quickest upload method yet, and will soon be available for all contact types!
Follow the steps below to learn exactly how to do it. We know you know a lot of people, and we're here to help!
Step 1: Click the Address Book from the TruckLogics Dashboard.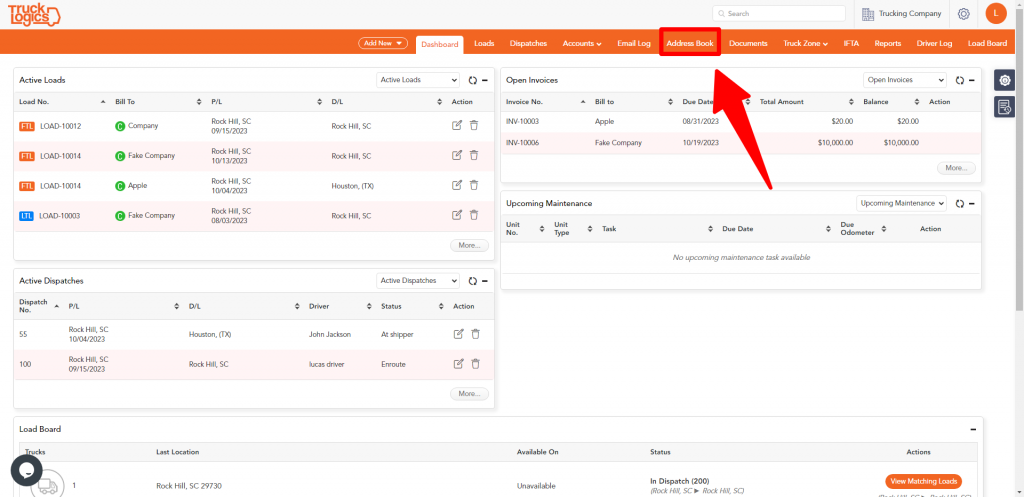 Step 2: Click the Import drop-down menu and then click Import Contact.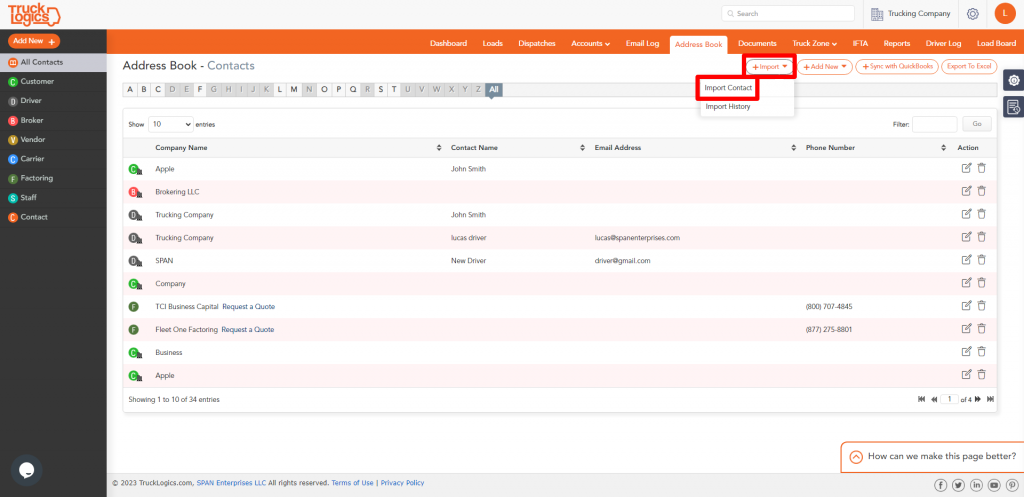 Step 3: Download the sample file and fill it out, making sure to follow the instructions on the Import Contacts page.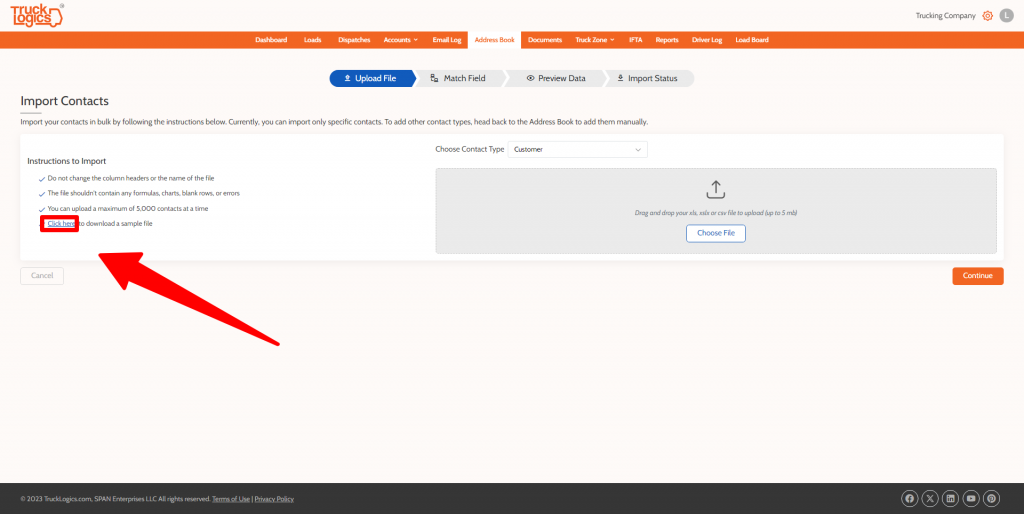 Step 4: Once filled out, click Choose File and select the file to import, or simply drag and drop it into the gray box.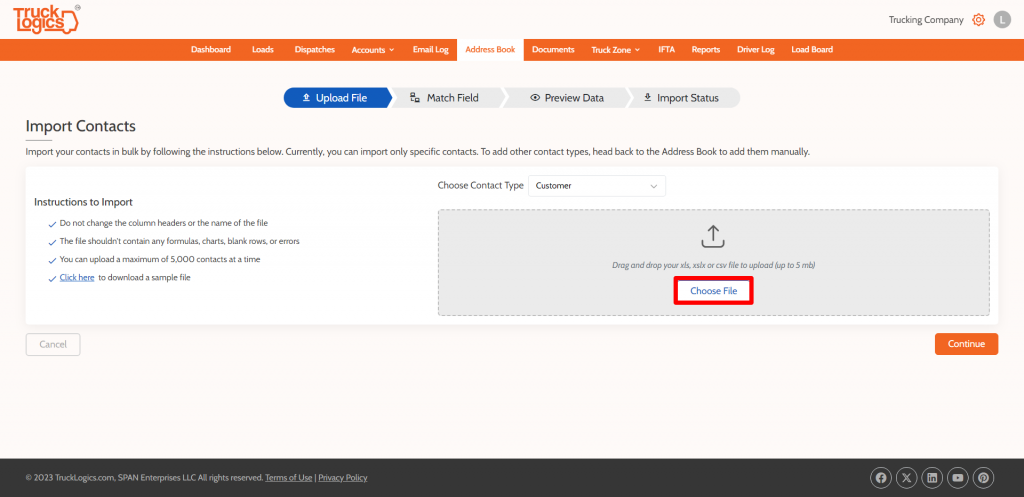 Step 5: After uploading the correct file, select the type of contact that you'd like to import then click Continue.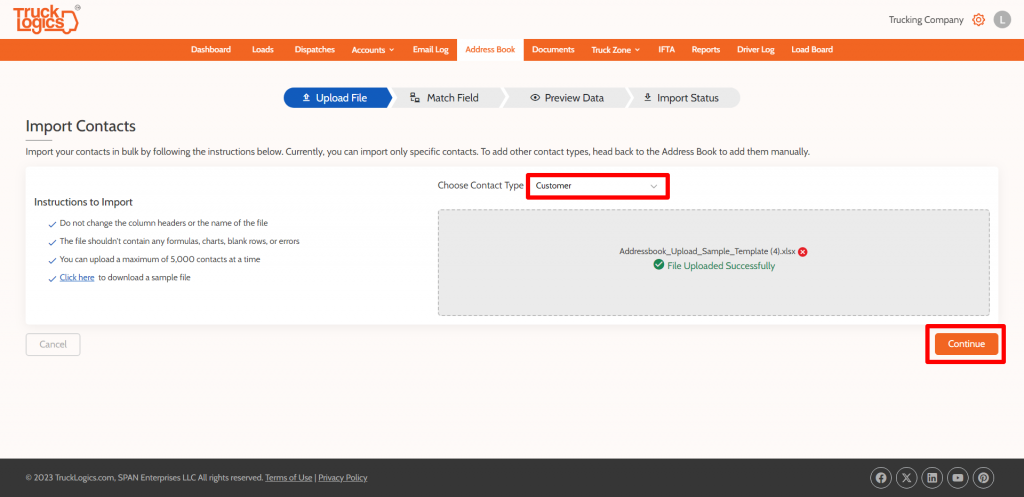 Step 6: In order to ensure that your contacts are imported correctly and with the right information, you need to 'match' the field names used in the uploaded file with the names as they appear in the TruckLogics address book. To do so, select the sheet you uploaded from the list and then match the fields on the left with the headers on the right.
After you've matched them all, click Continue at the bottom of the page.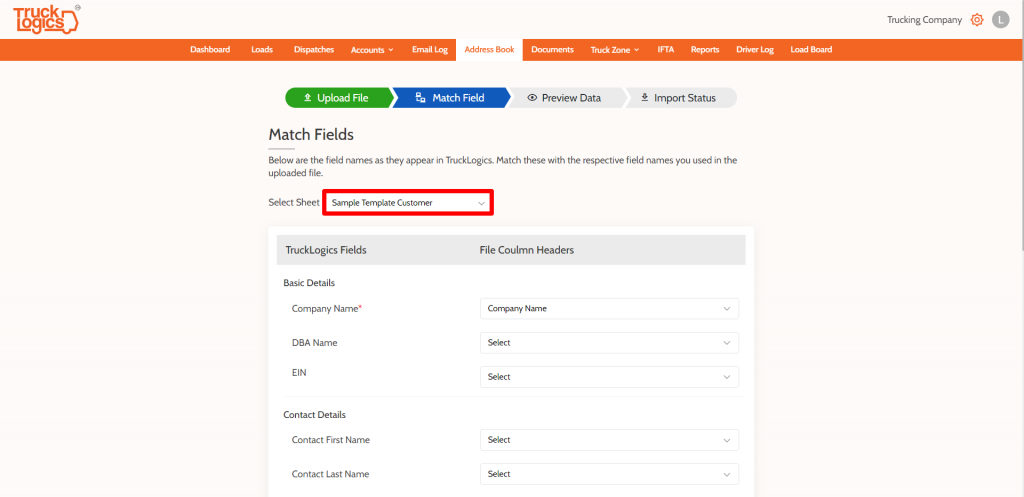 Step 7: Review the preview of the contact details to make sure that everything looks right. Go back to the previous screen if you need to make edits. If everything looks good, click Import.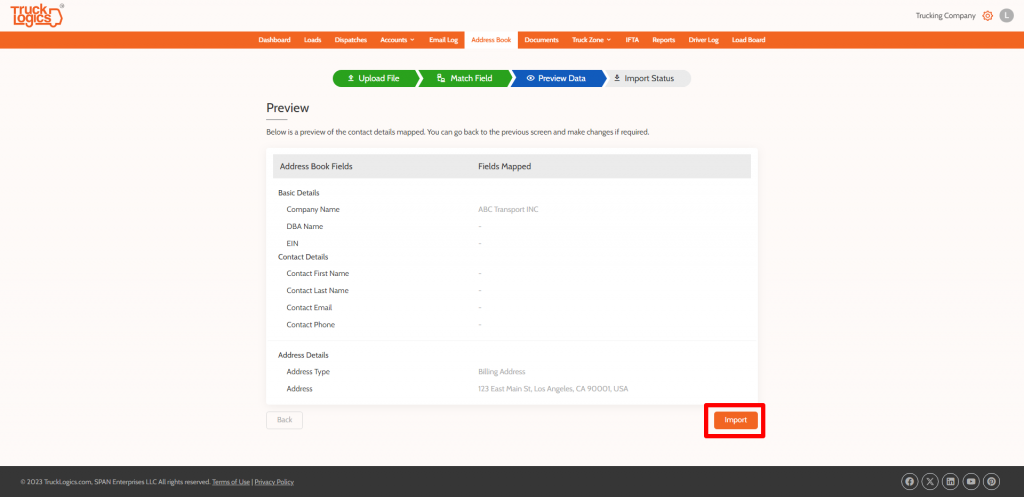 Step 8: Any contacts with errors during import will be skipped. If you'd like to fix any errors and retry, download the error file to edit and re-upload. If everything is right, click Go to Address Book.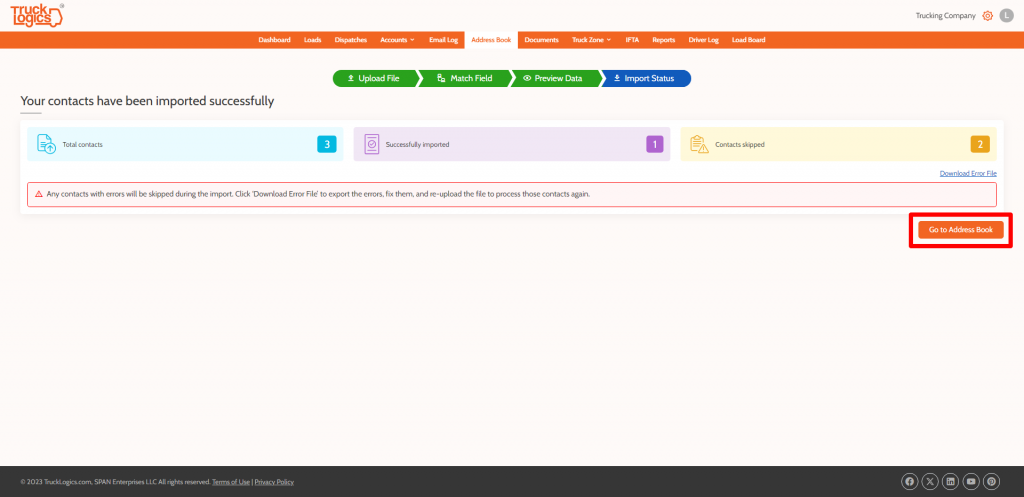 Congratulations! Your contacts are successfully imported and can be accessed from your TruckLogics Address Book and anywhere else the contact type appears within the software.
Visit our support page to see more frequently asked questions and receive additional assistance. For other great reads, check out the rest of our blogs!