Haul in Confidence: A Guide to Insurance Must-Haves for Owner Operator Truckers
|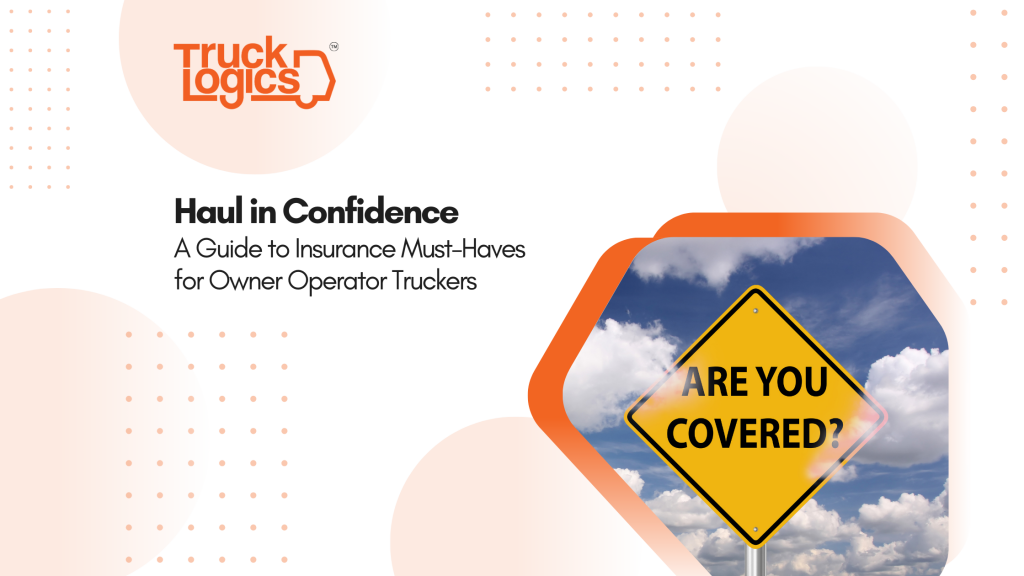 Starting a business of any type is a big undertaking, especially in an industry as regulated as the trucking industry, and especially if you're going at it alone. There are a lot of benefits to starting a journey as an Owner Operator, including the ability to make your own decisions and do what's best for you, but it can definitely be intimidating. Sometimes it can seem like your laundry list of things to take care of is never-ending, with new tasks added by the day.
When just starting out, one of the most confusing aspects of getting your business operational is insurance. There are tons of different types, companies, policies, and levels of coverage, and trying to determine what you actually need can be a nightmare. Plus, most of the information available online is provided by the insurance companies themselves, so you can bet that they're discreetly trying to sell you on their options!
We've got you covered, and we're going to break down some of the required types of insurance and some of the most popular optional coverages.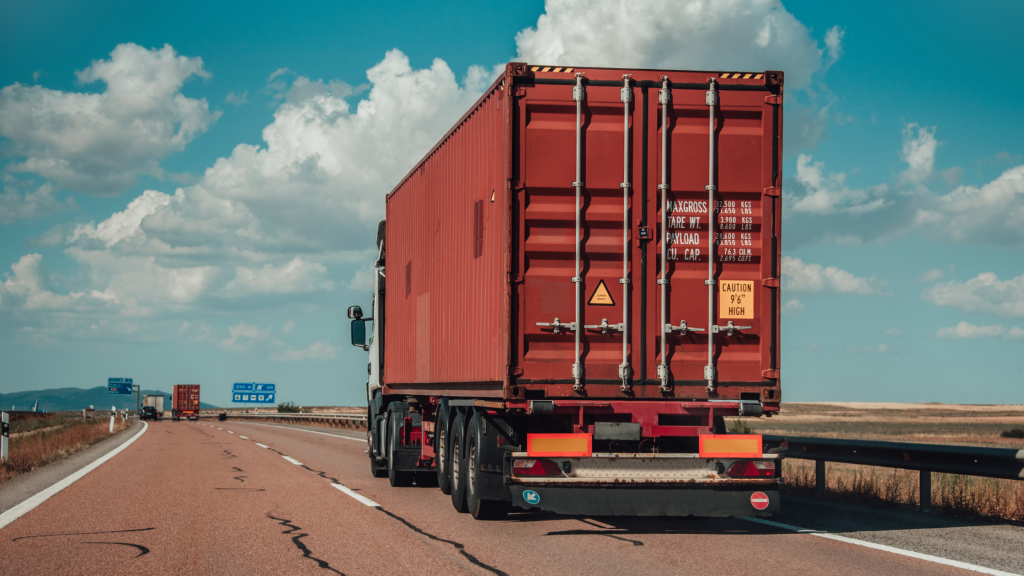 Types of Coverage
Liability Insurance
A federally required insurance for all commercial truckers, liability insurance is one of the most important coverages to keep in mind when starting your business. It typically protects you against claims of liability for bodily injury or property damage in the event of an accident that was your fault.
The specific requirements and level of protection you want to purchase may vary based on your state/province and whether or not you're operating under a contract with a broker or shipper that may require more coverage. The Federal Motor Carrier Safety Administration (FMCSA) requires $750,000 of coverage at a minimum, but many shippers require $1 million. However, it is common for carriers to provide liability coverage to employees or Owner Operators working for them under permanent lease. This is the best way for them to cover their backs and also takes the burden of finding your own insurance off of you, so this is always a viable option.
Physical Damage Insurance
While it isn't legally required in order to operate, it's in your best interest to get physical damage insurance anyway. While liability insurance will cover medical bills and repair costs for the other party's vehicles after an at-fault accident, physical damage insurance will cover your trucks. It kicks in under a few different circumstances, but typically will cover any damage to your vehicle, whether it's caused by a collision with another vehicle or a natural disaster.
Trucks are expensive, and paying to repair them after damage occurs likely isn't in your budget. Plus, let's break it down here – as an Owner Operator, your sole source of income is your truck – With your truck in the shop, you aren't going to be making very much money!
Cargo Insurance
This is the insurance type with the most variation in the regulations and minimum required coverage. For example, the FMCSA requires cargo insurance for interstate trucking, but the amount may vary depending on the type of cargo. Carriers and brokers may have their own requirements on top of this.
The cost of cargo insurance depends on the type and value of the cargo being transported. For example, anything considered highly valuable or potentially hazardous will likely run a higher premium to cover.
Non-Trucking Liability (NTL) Insurance
It's important to always have protection on the road, whether under dispatch or simply getting home from work. Non-trucking liability insurance is meant to cover you when you're driving your truck with no load and for non-business purposes. It activates in the event of an accident during a personal trip with the truck, like an errand or weekend outing.
Bobtail Insurance
Similar to NTL Insurance in that it provides coverage when not hauling a load, bobtail insurance specifically refers to when a truck is being driven without a trailer attached. This is often known as "bobtailing", hence the name. The difference is that while bobtail insurance does protect you when you're not hauling a load, it also covers you while you're driving under someone else's authority (not on a personal trip).
Occupational Accident Insurance
Similar to Worker's Compensation, this type of coverage usually provides medical, disability, survivor, and death or dismemberment coverage for Owner Operators who are leased onto a carrier if they're injured on the job.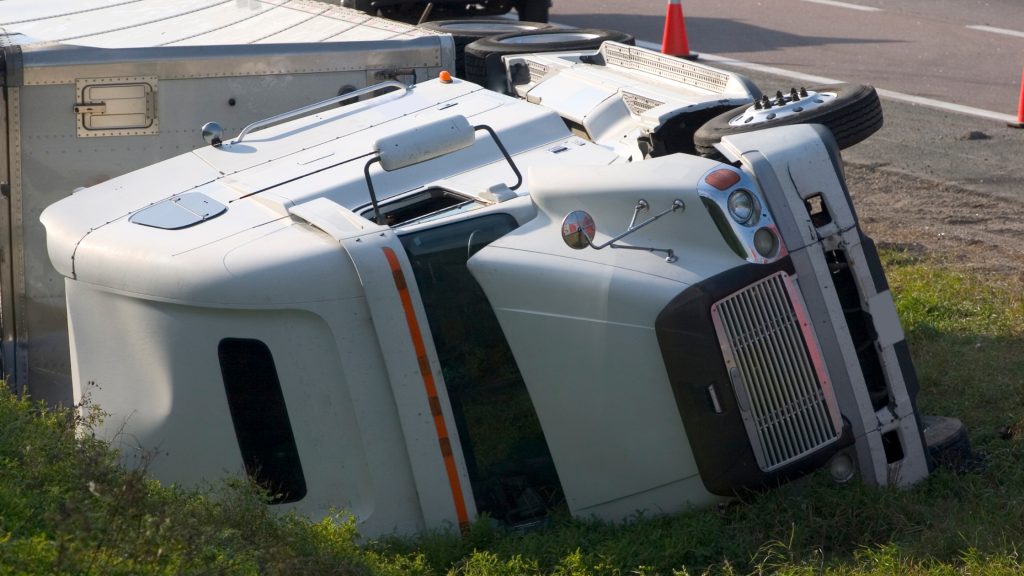 Factors That Affect Insurance Costs
When shopping around, it can become apparent that not all insurance is created equal. Rates can vary drastically from insurance type to type, company to company, or even from driver to driver. There are quite a few factors that influence these discrepancies, and it's not always as simple as paying a higher premium for more coverage.
The Driver

Maybe the most influential factor in determining how much you'll pay for insurance is your own history. Are you brand new to the big rigs or an experienced driver with years of clean driving experience? Insurance rates may be higher if you've been in an accident or are on the younger side, and there's not much you can do about it unfortunately.
Lower rates will come with years of experience and safe, clean driving!

The Truck

Newer vehicles with better maintenance histories are generally less prone to breakdowns, which can reduce the risk of an accident and make the vehicle overall safer in comparison to older, less maintained trucks.
Insurance rates may be lower for newer vehicles.

The Cargo

The type and value of the cargo you're transporting will have an impact on the cost of your insurance, particularly cargo insurance.
Insurance rates may be higher for hazardous or valuable cargo.
Common Mistakes to Avoid
Going with the cheapest option

Since the government and your carrier only require a certain amount of coverage, you might as well just purchase insurance with that minimum amount of coverage, right? You're fulfilling the requirements! Wrong – while the minimum requirements are in place for a reason, this amount of coverage may not be sufficient to protect you in the event of an accident. On top of this, cheaper insurance policies often have higher deductibles, meaning that you'll need to fork over more out of pocket before they'll help you out when you need it.

Going with the first option

Similar to taking the cheapest option, taking the first option might be even worse. Blindly paying for the first insurance plan or coverage option you come across can cost you thousands more than necessary! Shopping around will give you a basic understanding of the market and what you can expect to pay on average before coming to a final decision.

Going with an insurance company that doesn't offer 24/7 service

Many truckers don't operate on a standard 9-5 schedule, and accidents can happen anytime, anywhere. Choosing an insurance company that offers 24-hour claim services is a safe call, as you never know when you'll need help on the road. Having to wait till the morning or the next business day can slow you down, waste your time, and cost you money.
The bottom line is that you want to avoid a situation in which you don't have adequate coverage. Paying medical bills or repair costs out of pocket is the last thing you want to do, so some careful research before deciding on an insurance company or policy can save you big time in the long run.
Stay Updated on Those Regulations!
Even though you've obtained and provided proof of all of the insurance required in your state or province at a certain time doesn't mean that these regulations won't change. It's important to stay updated and in the know when it comes to these requirements in order to maintain compliance.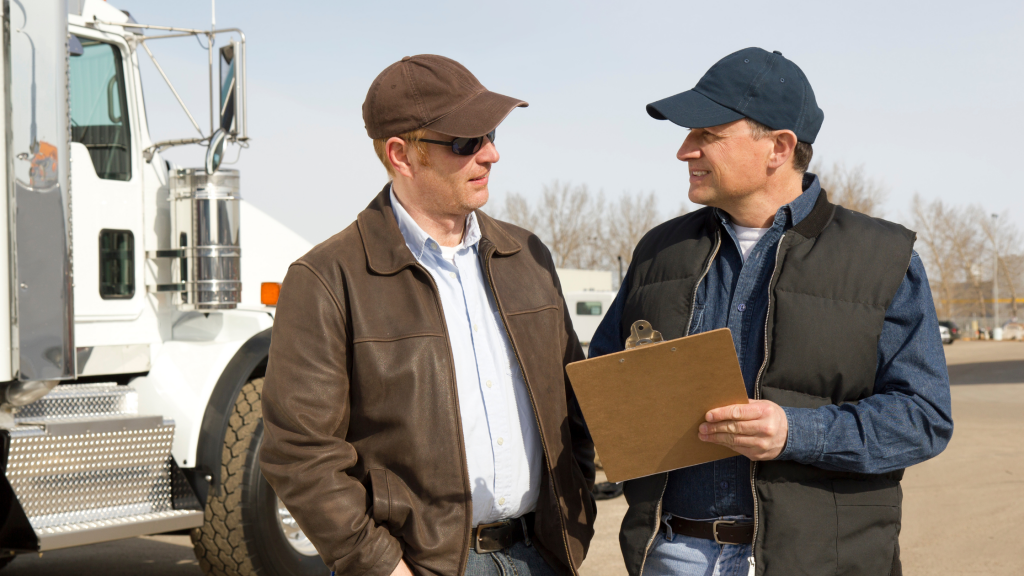 Keep in mind that this list is not all-inclusive and that some of these types of insurance may not make sense for you and your business, and there may be others not mentioned here that are worth looking into. It's always a good idea to do your own research and shop around to make sure that your rates, coverages, and deductibles fit the bill. We hope you'll walk away with a bit more direction as to what you need and what you're looking for!
While insurance is a big part of getting your new trucking business off the ground and on the road, it's just one piece of the puzzle. If you're looking for a better way to manage the rest of your business, from your dispatches to your income and expenses, that's where TruckLogics comes in. The best way to streamline your operations and keep your ducks in a row is by using a trucking management system, and a software product like TruckLogics can keep track of the countless things you're worrying about on a daily basis so that you can keep your eyes on the road and focus on what's important.
With features that help you schedule and record your vehicle maintenance, find new loads, generate your IFTA reports, and much more all in one convenient package, it's easier than ever to help your business reach its full potential.
Check out TruckLogics.Com to learn more about how you can optimize your company!