Navigating TruckLogics – A Step-By-Step Guide to Understanding Your Dispatch Schedule
|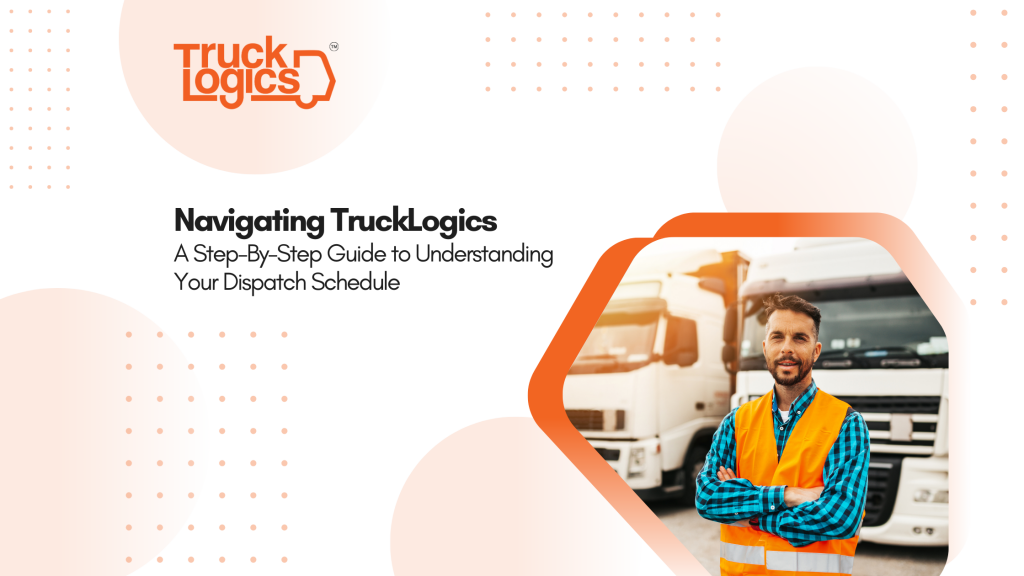 TruckLogics offers a multitude of features developed to help you take your trucking business to the next level, and dispatch management is no exception. When it comes to keeping track of your loads and dispatches, we've got you covered. In TruckLogics, viewing a snapshot of your dispatch schedule and truck availability by month, week, and day is as easy as a couple of clicks.
Taking advantage of this feature is key to planning your hauls as efficiently as possible. Make edits to your dispatches, adjustments to driver and truck assignments, and track upcoming trips – all in one place. Here's how to use it!
1. From the main Dashboard in your TruckLogics account, click on the Dispatches tab.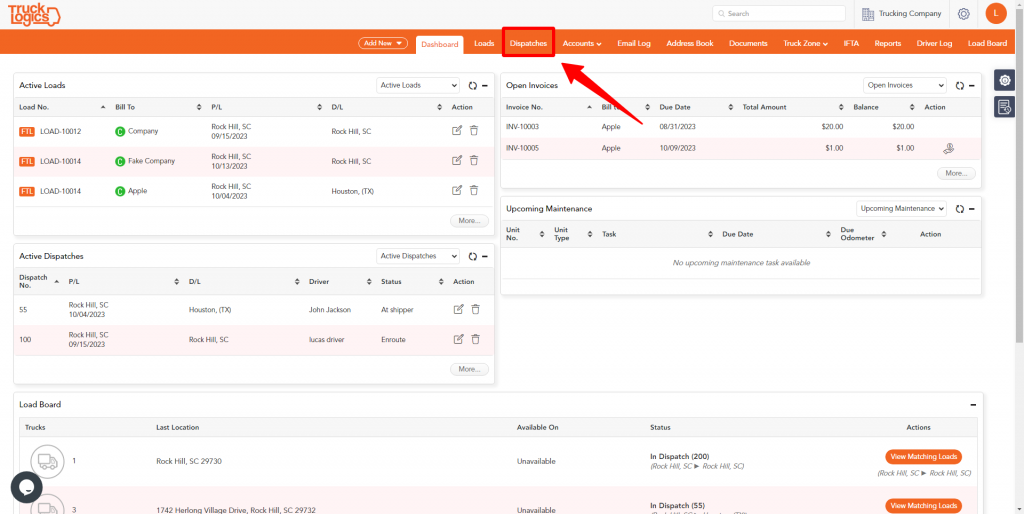 2. On the Dispatches tab, click Dispatch Schedule.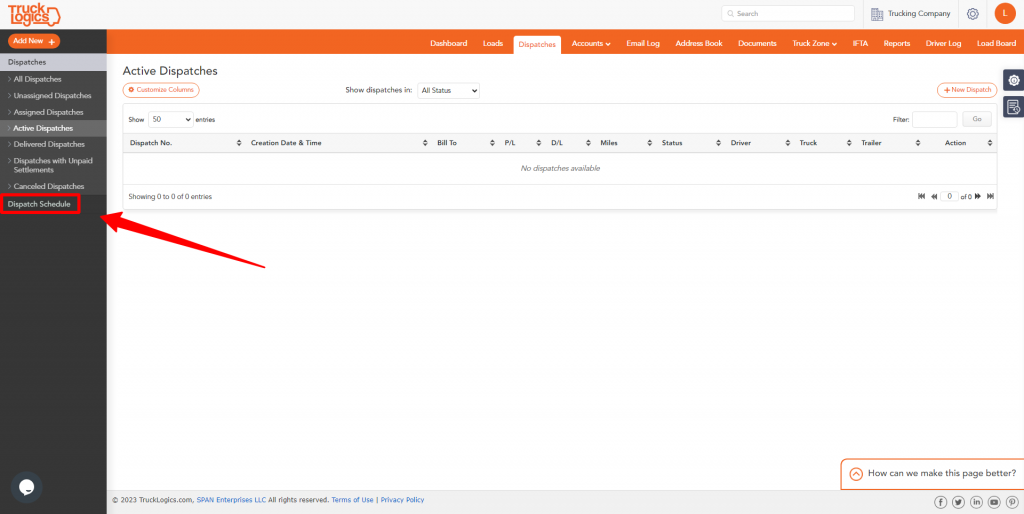 3. This is the main Dispatch Schedule. It shows you a general view of your upcoming dispatches. For an even more in-depth look at this information, click the calendar icon in the top left corner.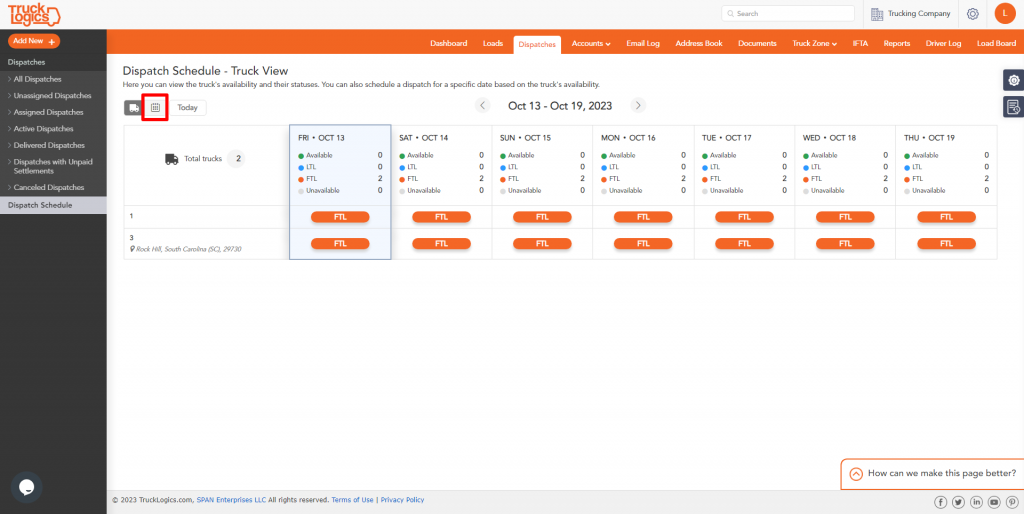 4. To view your dispatches by their truckload or delivery status, use the filters in the top right corner.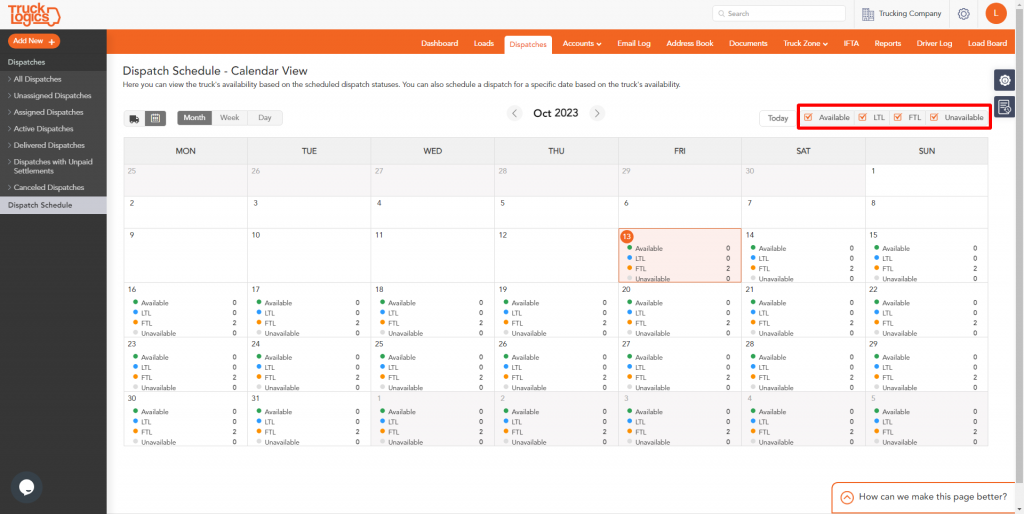 5. Additionally, you can change the calendar view to see your dispatches for the month, the week, or just the day.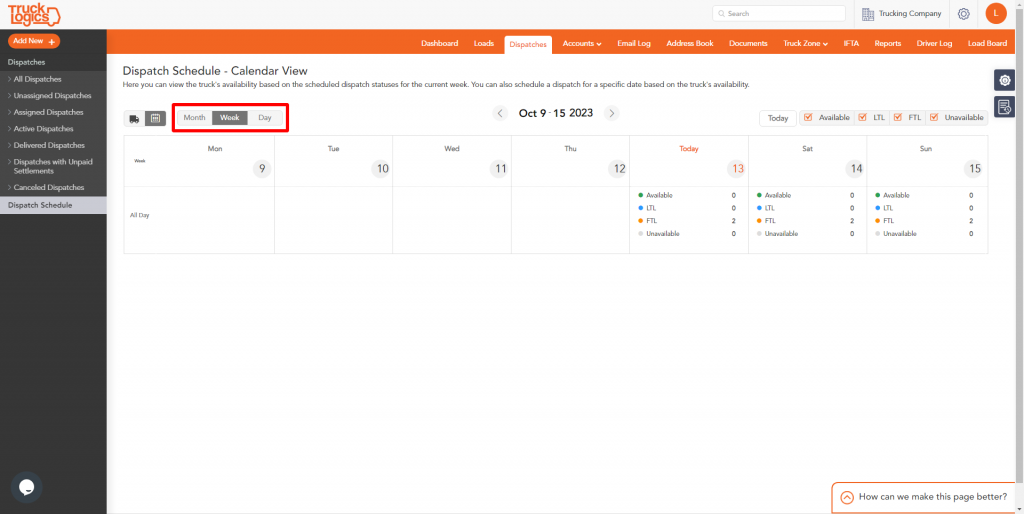 And that's all there is to it!
Visit our support page to see more frequently asked questions and receive additional assistance. For other great reads, check out the rest of our blogs!
For more great information about how TruckLogics provides solutions catered to your trucking business, be sure to stop by a session or two during the October webinar series! It's free, informative, and recorded for you to come back to it when you need it.
In addition, be sure to register for TruckLogicsCONNECT, our upcoming transportation industry forum on November 9th. This must-watch event features four breakout rooms throughout the day, each covering an aspect of business that's critical to your success. Learn firsthand from industry experts and take advantage of this free exclusive knowledge. Register now to reserve your spot!