You're Invited to TruckLogicsCONNECT – A Transportation Industry Forum!
|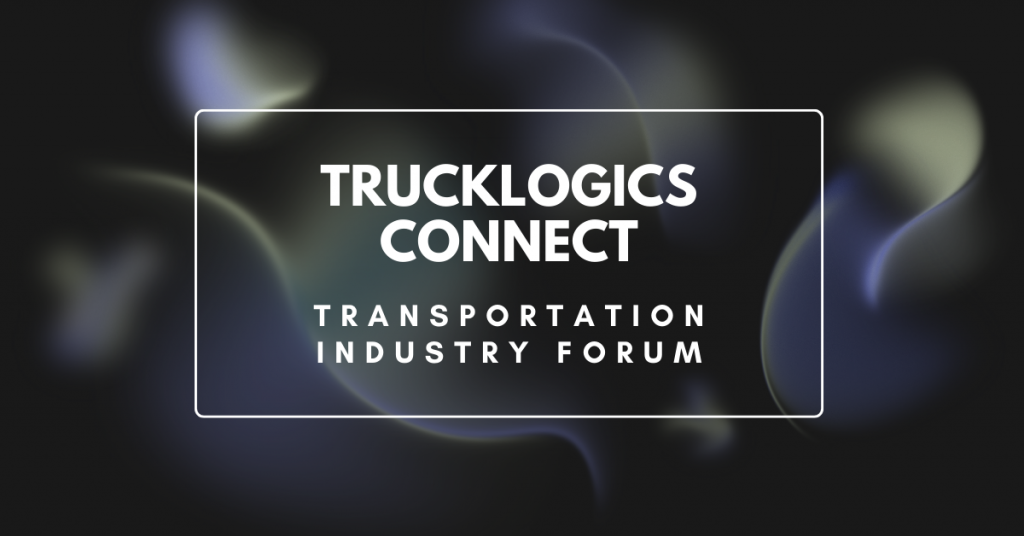 Here at TruckLogics, our journey has always been centered around a singular focus: you! The dedicated truckers who work tirelessly to keep our nation moving, many of whom rely on our software to do so. Whether you're a driver, a fleet manager, Owner Operator, or something in between, we appreciate that you put your trust in us to help you make the most out of your business.
As a testament to our commitment to the trucking community, we've put together an event with you in mind.
TruckLogicsCONNECT
In this rapidly evolving industry, we understand just how important it is to stay informed, equipped, and ahead of the curve. That's why we've developed TruckLogicsCONNECT as more than just an event; it's an opportunity – an entire day of free exclusive knowledge, personalized breakout sessions, and interactive discussions all in one convenient, virtual package.
Join us on November 9th to see what it's all about!
Event Schedule
10:00 AM EST – TruckLogics Connect Keynote – Amber Tabb
Join Amber Tabb of TruckLogics for the kickoff to the first TruckLogicsCONNECT! She'll outline the schedule for the day and introduce the professionals participating in this transportation industry forum.
11:00 AM EST – Business Blueprint Breakout – Rowena Thornton
Setting Yourself Up for Success with Vallon Consulting
Start from the beginning with Rowena Thornton, the CEO of Vallon Consulting, as she highlights the importance of building a solid foundation for your business before even getting behind the wheel. Learn the basics of compliance, record-keeping, insurance needs, and more.
1:00 PM EST – Fuel Cards Breakout – Dean Shreve
Maximizing Your Benefits with EFS
Join Dean Shreve with EFS as he discusses the advantages of using a dedicated fuel card during your hauls! Get valuable advice on maximizing fuel discounts, fuel card integration, and some of the other numerous benefits that come with using a fuel card.
3:00 PM EST – Tax Implications for Owner-Operators – Jim O'Donnell
Join Jim O'Donnell of Trucker Tax Service as he discusses tax benefits and strategies that can lead to potentially saving thousands annually through mastering effective business management practices tailored to owner-operators and leased operators.
5:00 PM EST – Trucking Management Breakout – William Binkley
Optimizing Your Business with TruckLogics
Step into the future of trucking management with William Binkley of TruckLogics as he provides a rundown of the software, explaining how each and every feature is designed to streamline your operation and make life easier for you. 
Register Now! It's Free!
This is a one-of-a-kind opportunity and can be your shortcut to a successful trucking business, so don't miss out! November 9th is just around the corner, so make sure to register now and get ready to connect with the best in the business.
For more information, check out the TruckLogicsCONNECT homepage.
We'll see you there!