What You Need to File Your IFTA Quarterly Taxes
You need to file IFTA by January 31!

|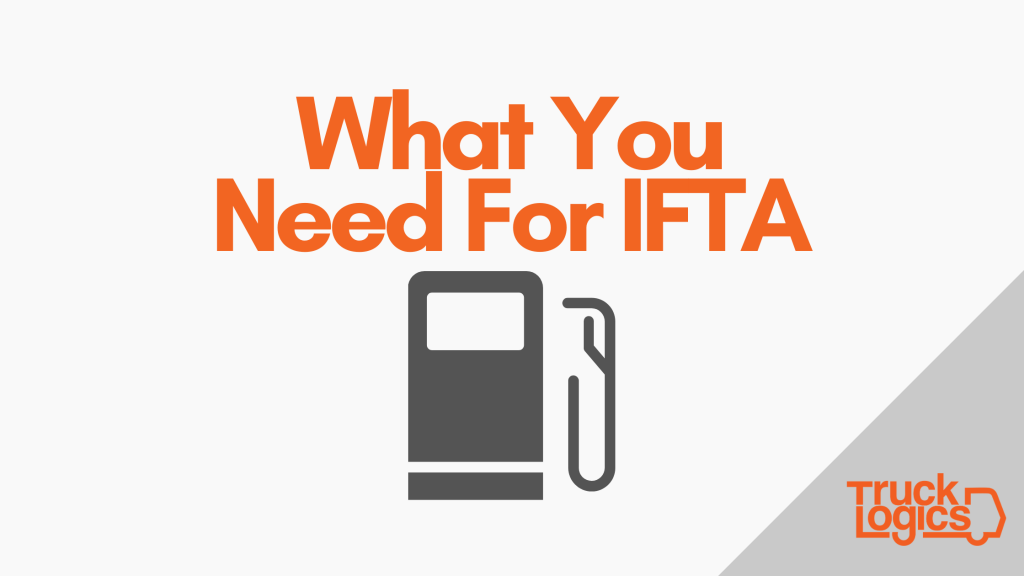 That's right! Just after finally starting 2021, your 4th Quarter IFTA Tax report is already due on January 31, 2021. To help you get all your documents in order here is what you need to file your IFTA quarterly taxes.
IFTA Tax Requirements:
Total miles traveled per jurisdiction
The total amount of fuel purchased per jurisdiction
The total amount of fuel consumed per jurisdiction
The current tax rate per jurisdiction
The amount of tax paid per gallon of fuel per jurisdiction
Need to generate your IFTA quarterly report? Well, your friends at TruckLogics have the perfect solution! You can generate your IFTA report right from your TruckLogics account! Since you've been keeping track of all your mileage and fuel purchases this year, it only takes a few minutes to compile that information into a fileable report or worksheet! (You can also import information from your Motive ELD if you want.)
Plus, our built-in diagnostic error audit can be run on your reports to catch any fundamental filing errors based on your estimated miles per gallon. It will recognize when miles traveled aren't between adjacent states, and if you purchased fuel in a state you have not traveled in.
How to Generate Your IFTA Fuel Tax Report
Generating an IFTA report with TruckLogics is easy! Check out this blog for a full, in-depth breakdown!
When is the IFTA Due Date?
Your July through September fourth-quarter fuel taxes are due by January 31, 2021.
| | | |
| --- | --- | --- |
| Quarter Periods | Reporting Period | Due Dates |
| | | |
| | | |
| | | |
| | | |
Change The Way You Generate Your Quarterly IFTA Return
Make TruckLogics your new home for IFTA record-keeping. Access your IFTA records anywhere, and update or edit your records as needed. You can even generate IFTA reports each quarter from your trip sheets. Email or print these reports, and use the totals to correctly complete your IFTA return.
Get started with TruckLogics today! You can start your 15-day free trial now, with no obligation and no credit card information required.