So What Is The Form 2290 Anyways?
Everything you need to know about the Form 2290

|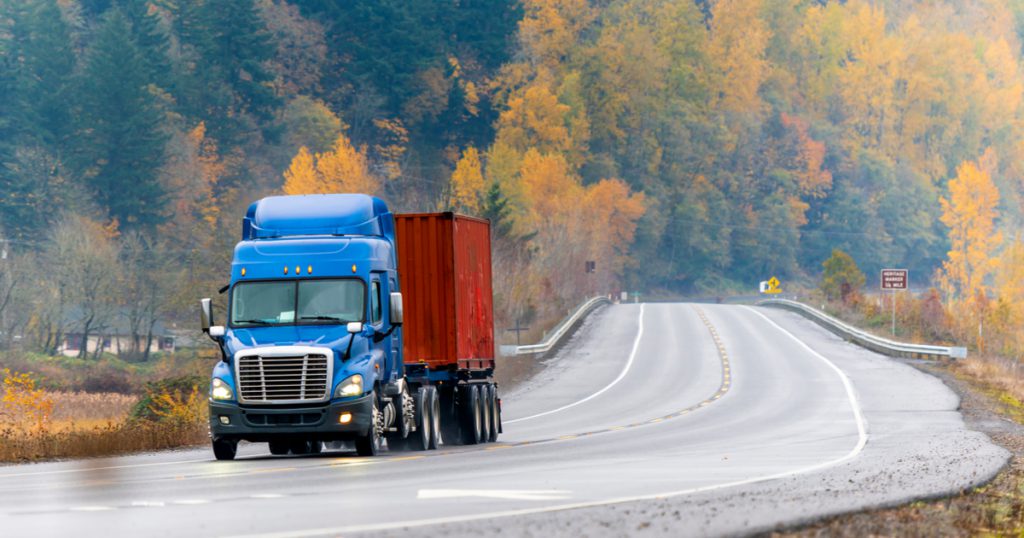 Form 2290? HVUT? Stamped Schedule 1? Ever wonder what it all means?
Well, you're not alone. Time and again truckers filing their 2290 online ask the same questions and make the same mistakes when filing their Heavy Vehicle Use Taxes. 
And since the IRS Form 2290 season is coming up, we thought we should give you a quick primer on everything you need to know about the Form 2290!
Here at the ten things truckers need to know about IRS Form 2290.
1. What is the Form 2290 for?
The IRS Form 2290 is used to calculate and pay the Heavy Vehicle Use Tax (HVUT). The HVUT helps fund highway infrastructure and maintenance.
2. Is my vehicle subject to the HVUT/Form 2290?
Your vehicle is subject to HVUT/Form 2290 if you are an owner-operator and your vehicle weighs more than 55,000 pounds. The Heavy Vehicle Use Tax applies to both interstate and intrastate drivers.
3. When is Form 2290 due in 2020?
IRS Form 2290 tax returns are due on the last day of the month following the first month that you used your vehicle. 
For example, if you purchased a vehicle in November, you will need to file a Form 2290, Schedule 1, and pay owed taxes by December 31. This is a partial year filing and will be a reduced tax amount.
4. Can I suspend my Heavy Vehicle Use Tax?
You can apply for a suspension of the Heavy Vehicle Use Tax if you expect to drive your vehicle less than 5,000 miles during the year (7,500 miles for agricultural vehicles).
However, you are still required to file the IRS Form 2290 even though you do not have a tax payment. If you do end up driving more than expected, you must file an amendment to your original 2290 and pay taxes.
5. Am I required to file my 2290 Form online?
Only if you have 25 or more qualified vehicles. However, the IRS highly encourages all taxpayers to file and pay online with an IRS-authorized e-file provider, like our sister product ExpressTruckTax.
6. How can I claim a credit?
If you paid HVUT but ended up driving your vehicle less than 5,00 miles (or 7,500 for agricultural vehicles), you can claim a credit.
Or if you paid HVUT but your vehicle was stolen or destroyed last year, you can claim a credit.
7. Can I claim a refund on my IRS Form 2290?
Yes, if your credit exceeds your taxes owed on your 2019-2020 filing, you will need to file a refund. This can be done by filing the IRS Form 8849, Claim for Refund Excise Taxes.
8. What do I need to register my vehicle?
Proof of your HVUT payment (known as a stamped Schedule 1) is required before you register your vehicles. You will not be registered unless you can provide your stamped Schedule 1.
9. How do I pay 2990 online?
You can pay via the Electronic Federal Tax Payment System (EFTPS), EFW, or by check/money order.
10. Where can I find more information about the IRS Form 2290?
You can check out our blog page for more information concerning pre-filing and the upcoming 2290 season. Or you can find more information on the IRS publication "Instructions for Form 2290."
File 2020-21 Form 2290 with ExpressTruckTax today
We understand that we are in a very stressful time for the trucking industry, but our sister product ExpressTruckTax will be there every step of the way.
ExpressTruckTax provides live, local customer support so you can get your questions answered fast. If you have any questions about e-filing your 2290 or calculating your totals please don't hesitate to contact the dedicated ExpressTruckTax support team.
They're available over the phone Monday – Friday from 9 AM to 6 PM EST at 704.234.6005. They also offer live chat and 24/7 email support at [email protected].
Plus they are accepting the 2020-21 Form 2290 right now!