Using TruckLogics' Address Book to Cut Down Clutter and Save Valuable Time
|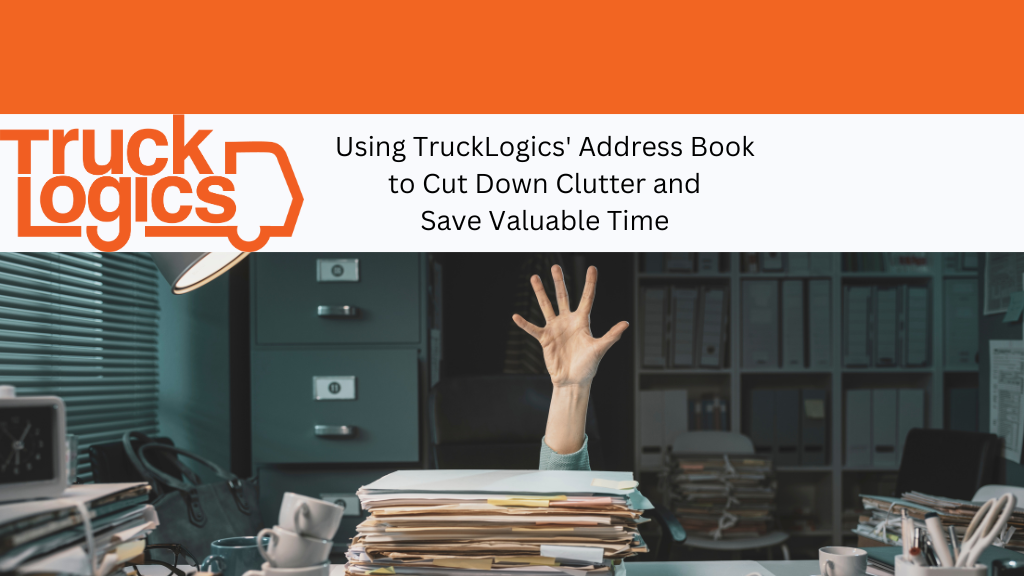 Here at TruckLogics, we know your trucking business is made up of so much more than just the "trucking" part. Among other things, running your business means keeping up with lots of contacts, vendors, customers, etc. Before you know it, that pile can keep growing and growing until navigating your contacts becomes a paper-wrangling, document-chasing nightmare. It doesn't have to be this way, though–with the TruckLogics built-in Address Book, you can cut down the clutter and put an end to organizational headaches.

Using the Address Book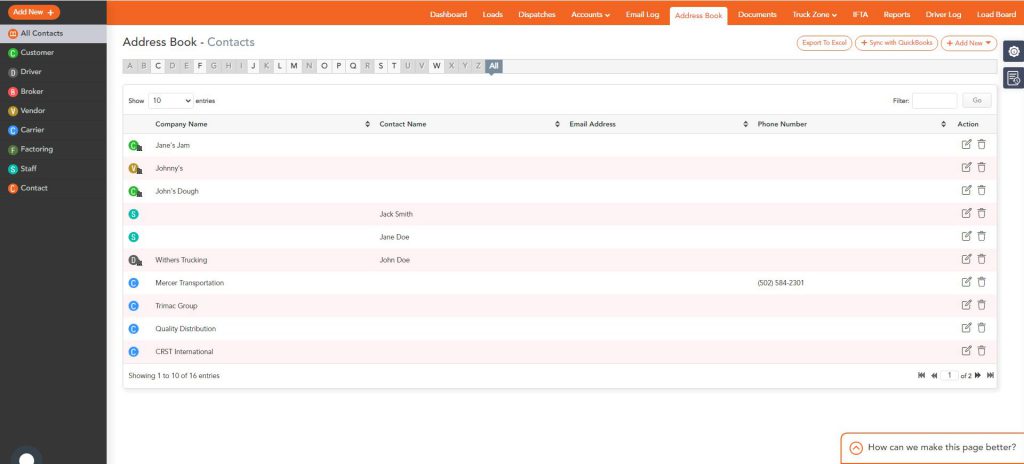 From the Dashboard, you can locate the Address Book from the list of tabs near the top of the page. The general overview gives you a look at all your contacts, broken into pages for easy navigation. From this main page, you can also find the options to sync your TruckLogics address book with Quickbooks and Export to Excel in the upper right-hand corner of the page. These options allow you to easily keep your information up to date and in the right place!

Adding a New Contact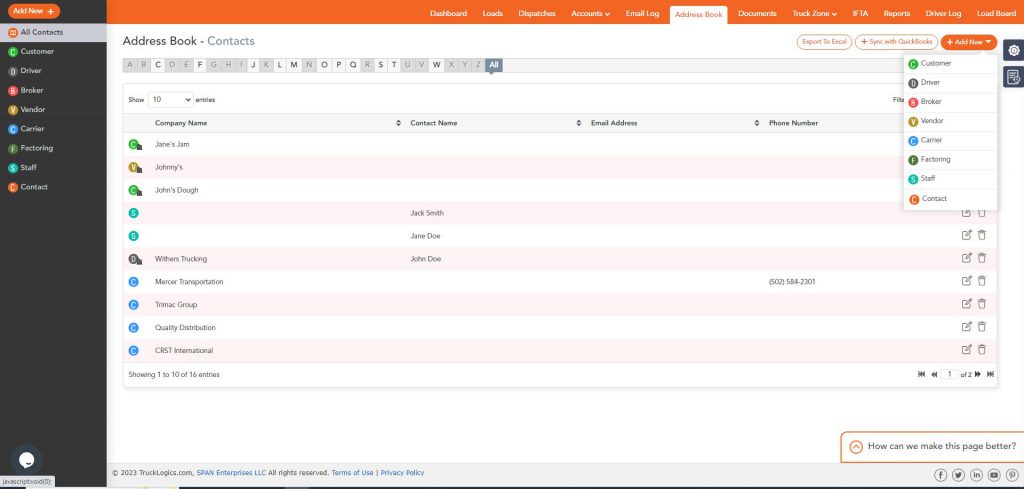 Adding new contacts couldn't be easier! In the upper right-hand corner of the page (next to where you found the Excel and Quickbook links), you'll find the "Add New" option: from the drop-down menu, simply select the type of contact you want to add, fill in their information, and voila! You've added a new contact, just like that.

Sorting Contacts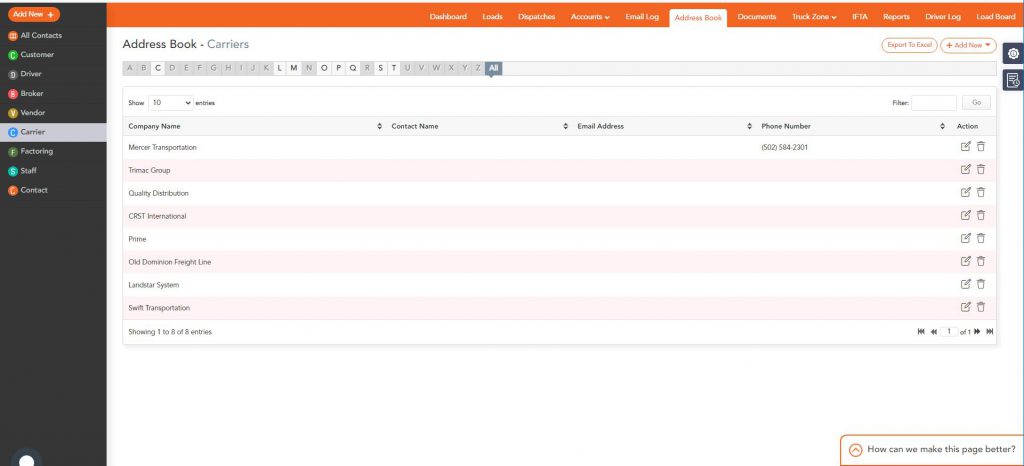 Need to quickly find that newly added contact? Or maybe a not-so-newly added one? Either way, it couldn't be simpler thanks to the easy sorting features of the address book! On the left side of the page, you'll see a breakdown of all the various types of contacts you can sort by: customers, drivers, carriers, etc. And if the contact you're looking for doesn't fit into one of these categories, there's even a general/miscellaneous contact category at the very bottom.
Now that you've got a grasp on the TruckLogics address book, you can take a look at this How-To article for more specific information on how to add drivers and brokers. And if you're looking to truly master the address book, look no further than our upcoming webinar "Mastering Your Address Book: Streamlining Your Contacts and Boosting Your Productivity" on May 16th, 2023 at 4:00 PM. Sign up today!