How to Add a POD on Drop-Off Complete Check Calls: A TruckLogics Guide
|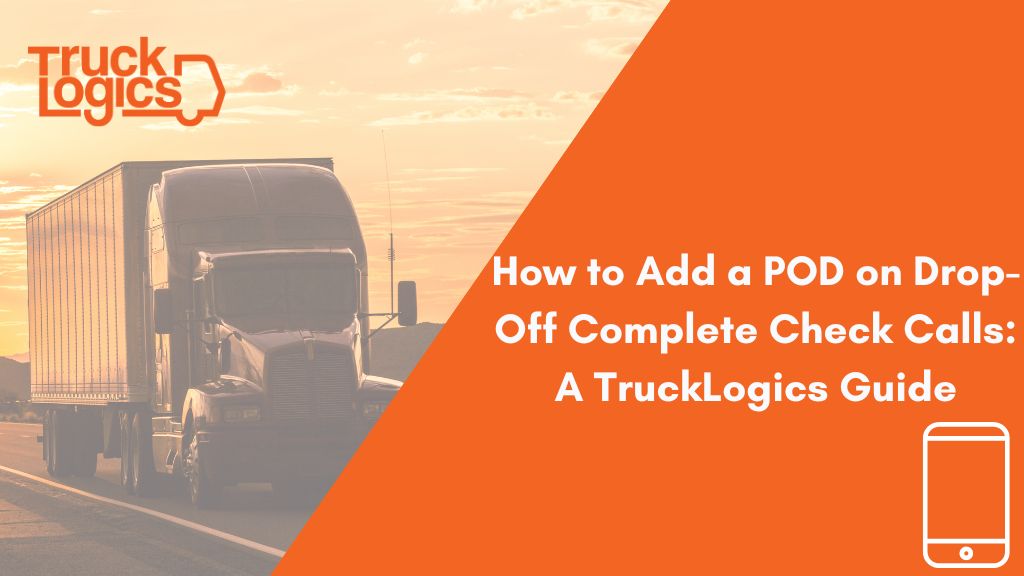 When you're making a delivery (or waiting to hear from a driver making a delivery), accuracy and efficiency are the priorities–the last thing you want is a miscommunication that leads to confusion or delay. As such, the Proof of Delivery–or POD–is an essential tool allows everyone involved in the delivery process to document the process and ensure total satisfaction. Adding a POD on your Drop-Off Complete check-call can go a long way towards making sure everything goes smoothly, so read on for more info on how to do just that with TruckLogics!
Adding a POD: Step-by-Step Instructions
Step 1:
To start, select the dispatch you're working on and then tap the plus (+) button in the bottom right corner–then select "Add Check Call."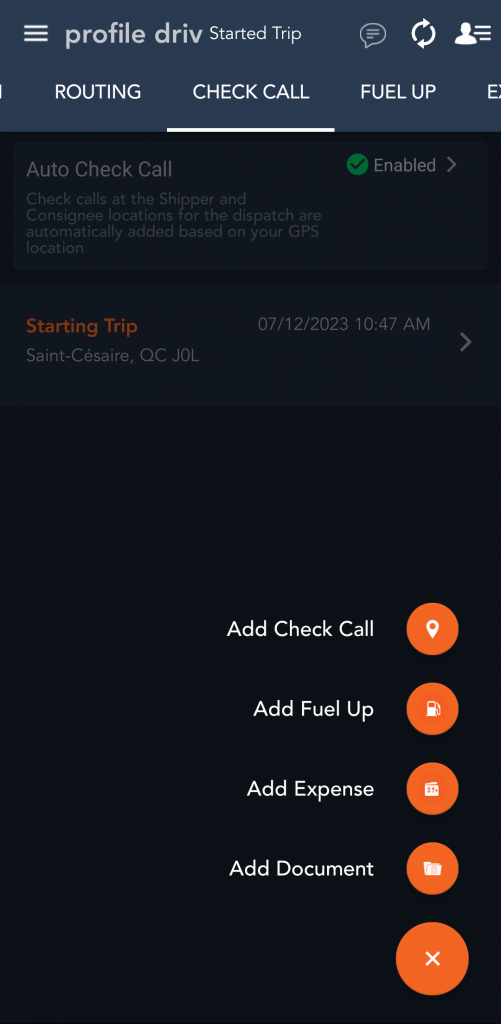 Step 2:
Similar to other check-calls, you'll select the activity that is taking place. In this instance, you'll select "Drop Off Complete."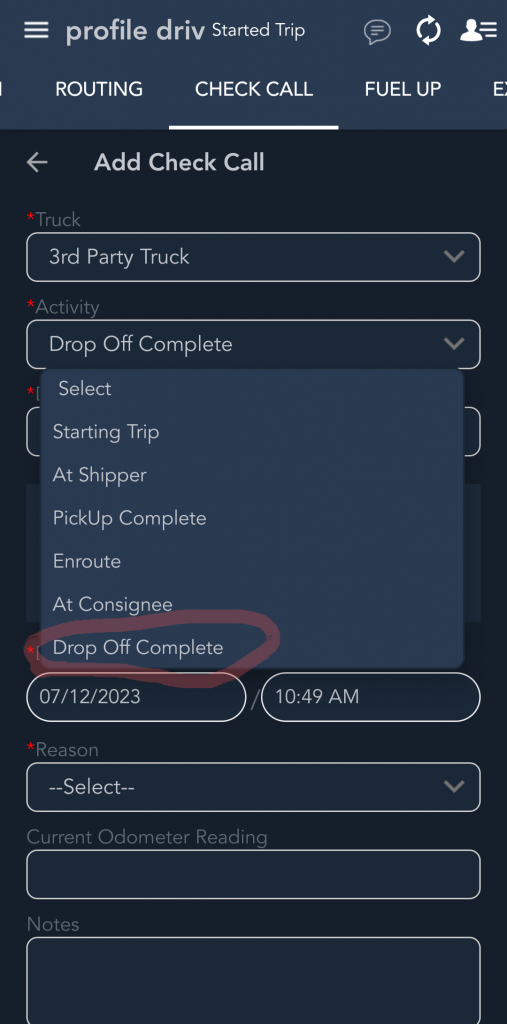 Step 3:
Now, scroll down to the bottom of the check-call and there will be a box to add a document (or to choose from Load documents)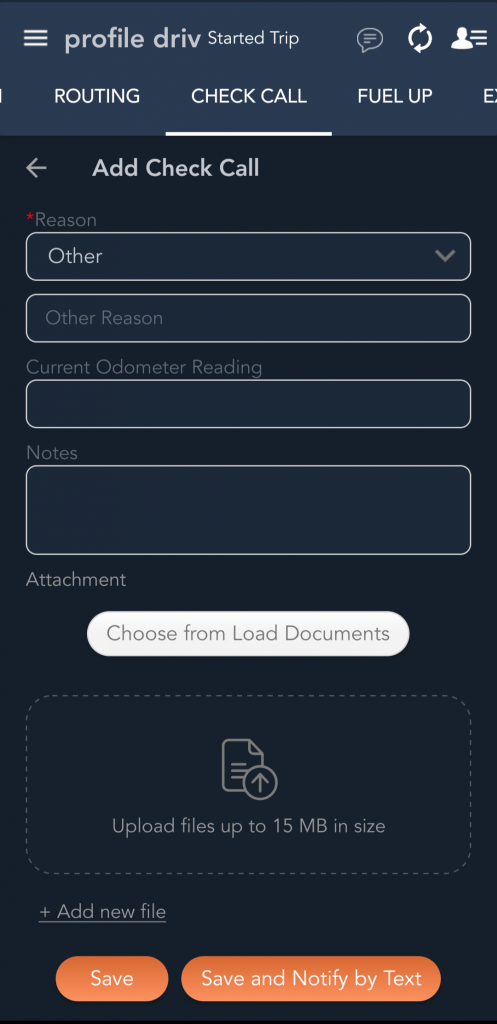 Step 4:
Simply select the file or image from your phone's gallery, or use the camera to take a picture of the physical POD. Double-check it is attached/successfully uploaded to the check-call!
And there you have it! Just like that, you've successfully added a POD to your Drop-Off Complete check-call. If you need more information on the check-call process, or any other aspect of TruckLogics, don't hesitate to visit our blog!
Let TruckLogics Help Optimize Your Operations!
TruckLogics, the #1 Trucking Management Software, offers a hassle-free solution for every aspect of your operations!
Now that you have a grasp on how to best utilize PODS and Check-Calls, come see the other ways that TruckLogics can help optimize your trucking business!
As a TMS, TruckLogics provides you with a variety of amazing feature:
Manage loads and dispatches
Track and manage truck maintenance
Data integrations simplify your workflow

EFS Fuel Card users can import their fuel card transactions into TruckLogics
TruckLogics also features integrations with industry leaders such as Motive ELDs, ProMiles, Samsara, DAT, QuickBooks Online, and ExpressTruckTax.
No matter what you need, TruckLogics can help you achieve it quickly and easily. Get started with TruckLogics today!