How-to Tuesday: Upgrading Your Monthly Account
You might need to upgrade your account to take advantage of even more of our great features.

|
Do you want to get even more out of TruckLogics?
You might need to upgrade your account to take advantage of even more of our great features.
If you have a monthly subscription, upgrading is as easy as signing into your TruckLogics account and upgrading your account.
Note: If you need to upgrade to an annual subscription, or you would like to downgrade your account, please call our support team in Rock Hill, SC at 704-234-6946.
Follow these simple steps to upgrade your monthly subscription.
Upgrading Your Monthly Account
1. From your dashboard, click on the settings gear at the top right corner of the screen and select "Subscriptions" from the drop-down menu under "Billing".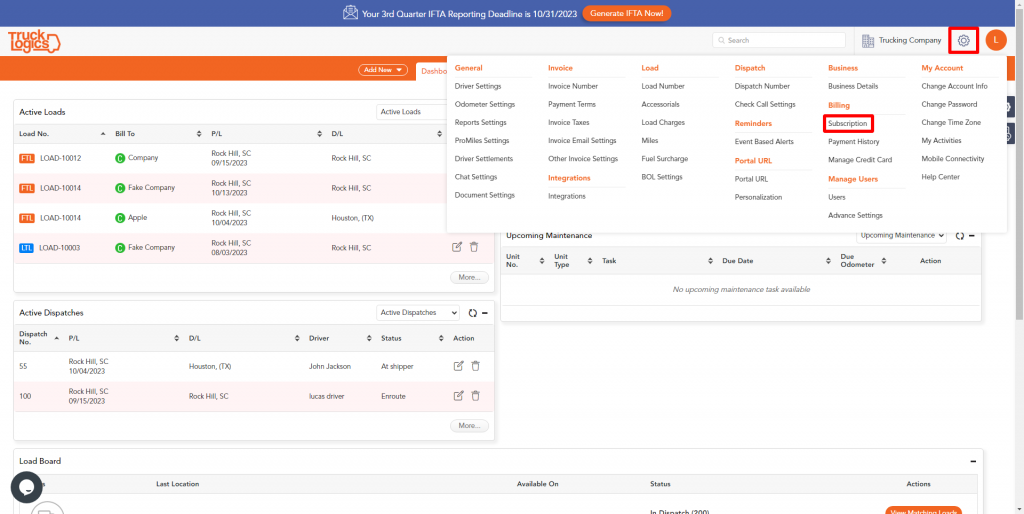 2. Click "Change Plan".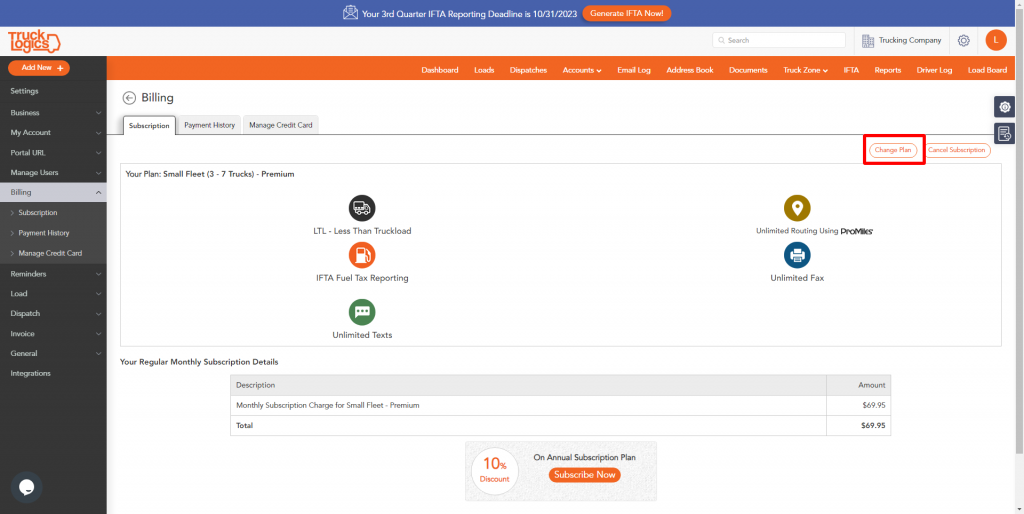 3. Click the "Monthly" button.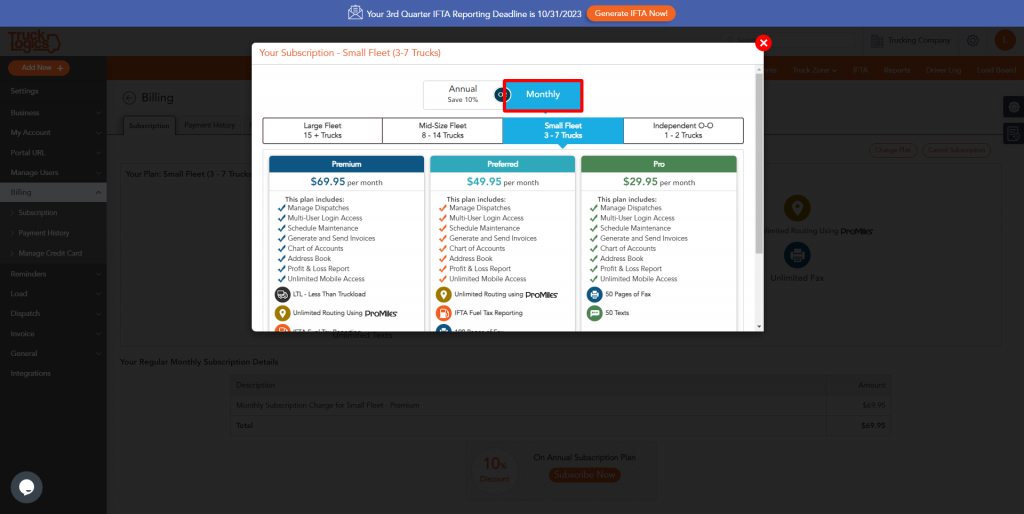 4. Select your level of subscription.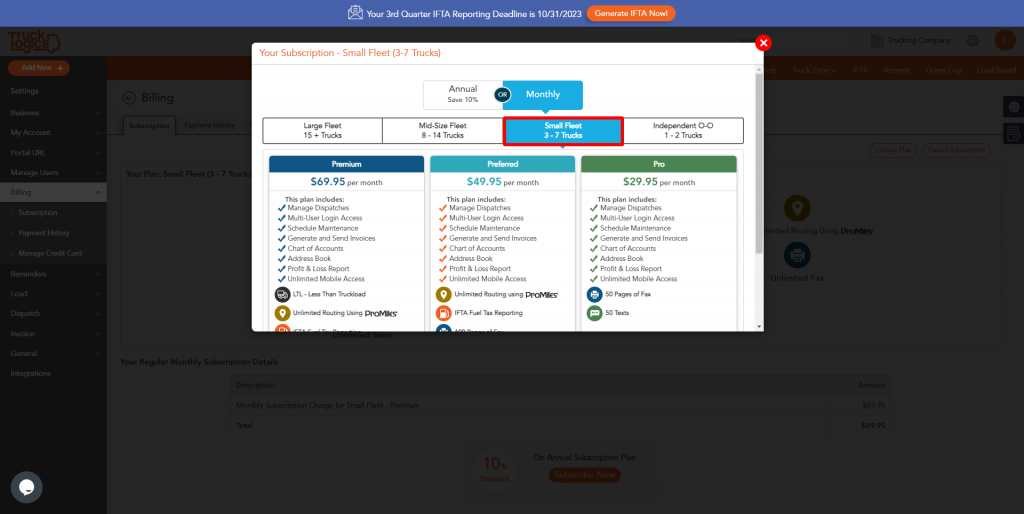 5. Scroll down and click the "UPGRADE" button.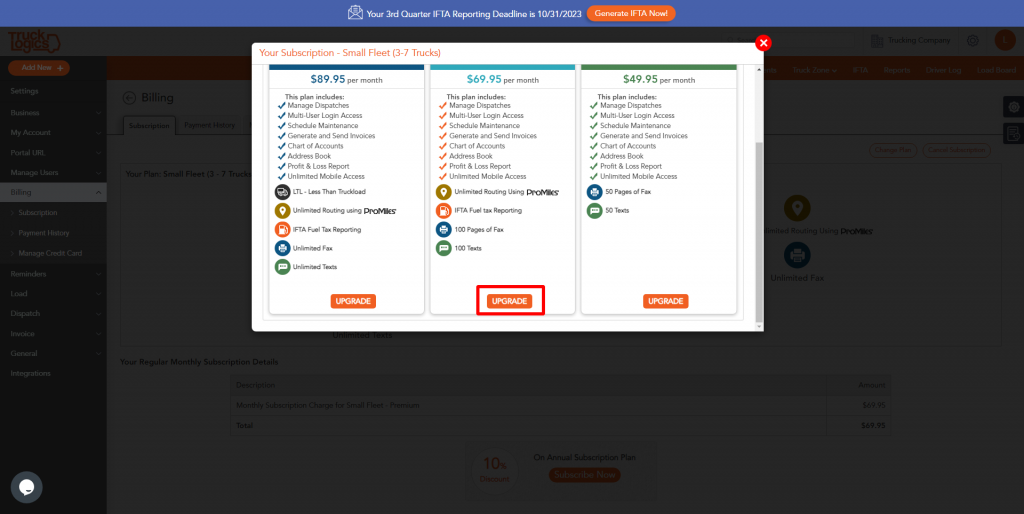 6. Your account has now been upgraded. Your next monthly bill will automatically calculate the amount of time you spent using the lower level of subscription and the upgraded level of subscription and charge you the appropriate amount for both.
Tired of making monthly payments?
Consider upgrading to an annual subscription. You'll save 10% off the list price and you won't have to worry about monthly bills.
Call our support team at 704.234.6946 today to upgrade to an annual subscription!