TruckLogics Now Offers New and Amazing IFTA Only Option
|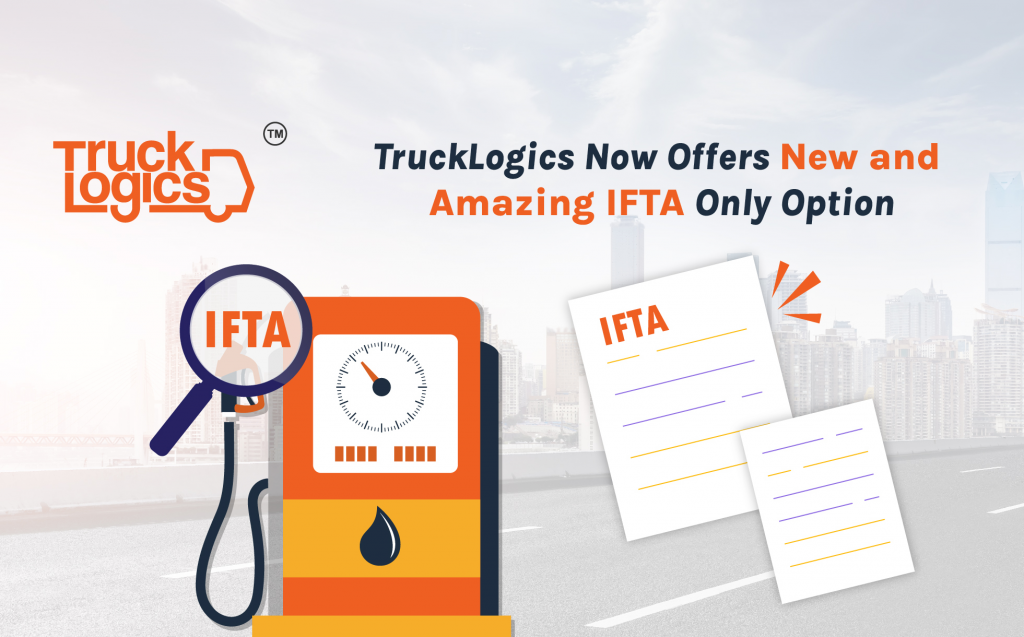 We are excited to announce that TruckLogics is now offering an IFTA only option for those who do not currently subscribe to TruckLogics to create their IFTA report. It is designed for business owners and service providers that do not need trucking management software, but instead only need to generate an IFTA report. Now you can do just that!
Generating your IFTA Report
Lowest Price – Business Owners can generate your IFTA reports now in the required state-specific formats for the low price of $24.95 per report per quarter.
Service providers can generate the IFTA Report for your clients at just $19.95 per report.
Data Import – You can either enter your data manually or bulk upload using our excel template. If you put your data into excel you can upload the file straight into the IFTA report. You can also import data from Motive or ExpressTruckTax.
Internal Audit Check -The system will check to make sure you are only reporting mileage for states you traveled and purchased fuel in.
Accurate Tax Calculations – It will also create accurate tax calculations and automatic tax rate updates for all jurisdictions every quarter. Conversions from Miles to Km and Gallons to Liters are also offered.
Record Keeping – And the records of these reports stay in the system for up to 4 years. By using TruckLogics to report your IFTA you can access your reports at any time from anywhere.
Regenerate Report – If you make mistakes on your report, you can update information and regenerate the IFTA report free of cost.
Customer Support – We have customer support available via phone, email, and live chat. You can reach us for any assistance throughout the process from 8:30 AM to 5:30 PM EST.
Create a FREE TruckLogics Account to Generate IFTA Report Now!

Complete Trucking Management Option
Not only does TruckLogics offer IFTA reporting but if you select the Complete Trucking Management option, you can
Manage loads and dispatches
Generate IFTA reports using existing TruckLogics dispatch history or Motive ELD data
Track and manage trucking maintenance
Data Integrations that simplify your workflow 

EFS Fuel Card users can import their fuel card transactions easily into TruckLogics
Trucklogics also has integrations with Industry leaders such as Motive ELDs, ProMiles, DAT, QuickBooks Online, and ExpressTruckTax 
You can get all of these amazing features and generate IFTA reports starting at only $19.95 a month.
Trucklogics also offers many more amazing features that will simplify your trucking business all in one place. What are you waiting for? Check out TruckLogics today to not only generate your IFTA report but also manage your trucking business.