How-to Tuesday: Quickly Generating Weekly Settlements for Drivers [Updated]
Learn how to quickly generate weekly settlements for drivers with TruckLogics. Now with updated features and information!

|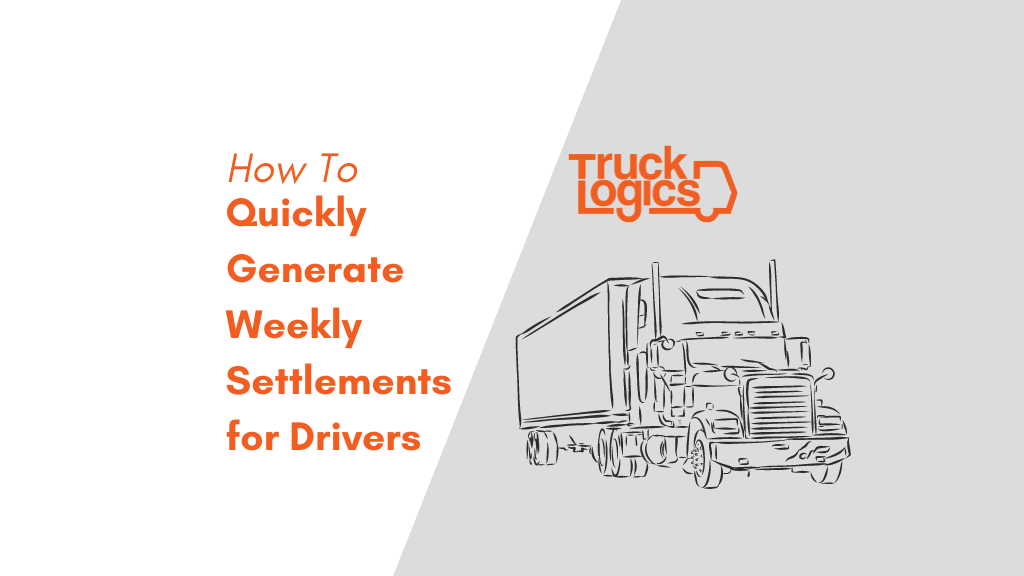 With TruckLogics you can easily keep track of payroll and generate weekly settlements for your drivers. This saves you a lot of time from doing data entry and entering everything manually. Learn how to generate weekly settlements with these simple steps.
1. From Anywhere in TruckLogics click on Dispatches.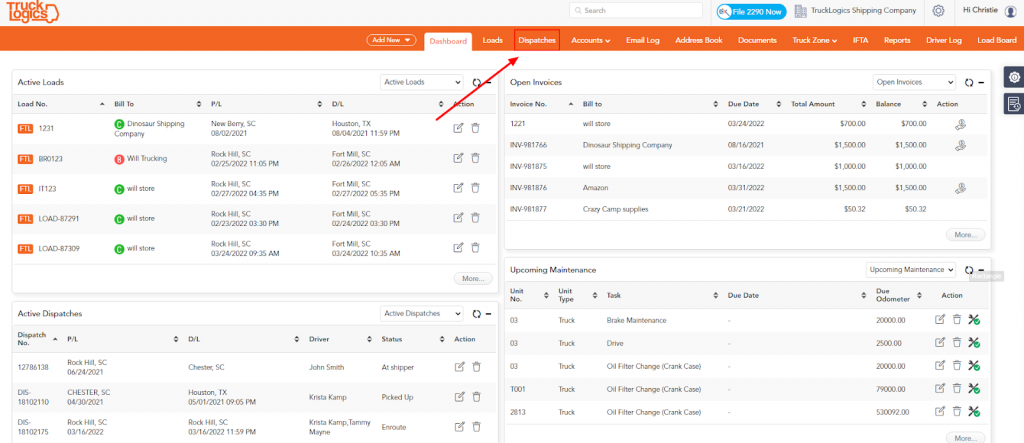 2. Next, you will click on Dispatches Without Settlements.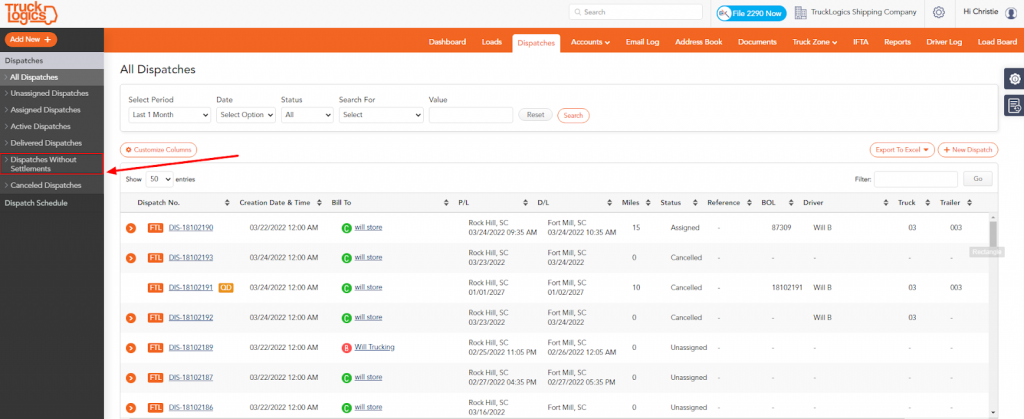 3. You will then select the Dispatch that you want to add settlements to.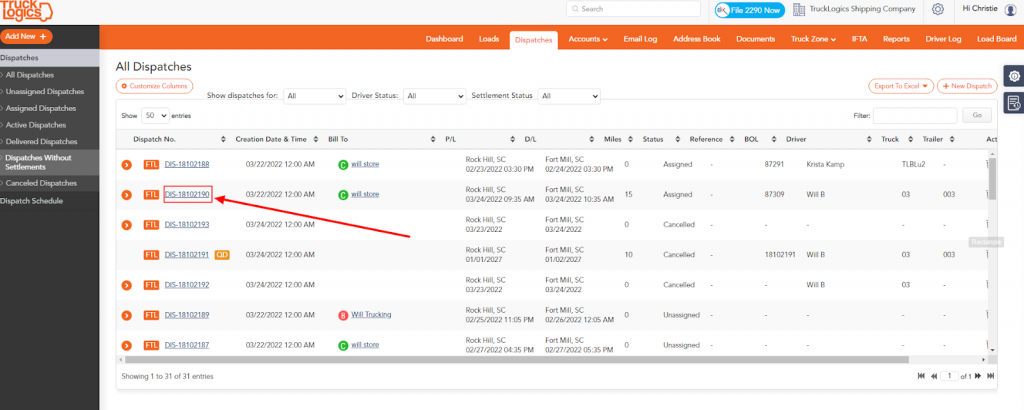 4. Select the Settlements tab.

5. Once you are on the settlements tab you will select the drop-down that says Pay Method. For our purposes, we will select pay per mile.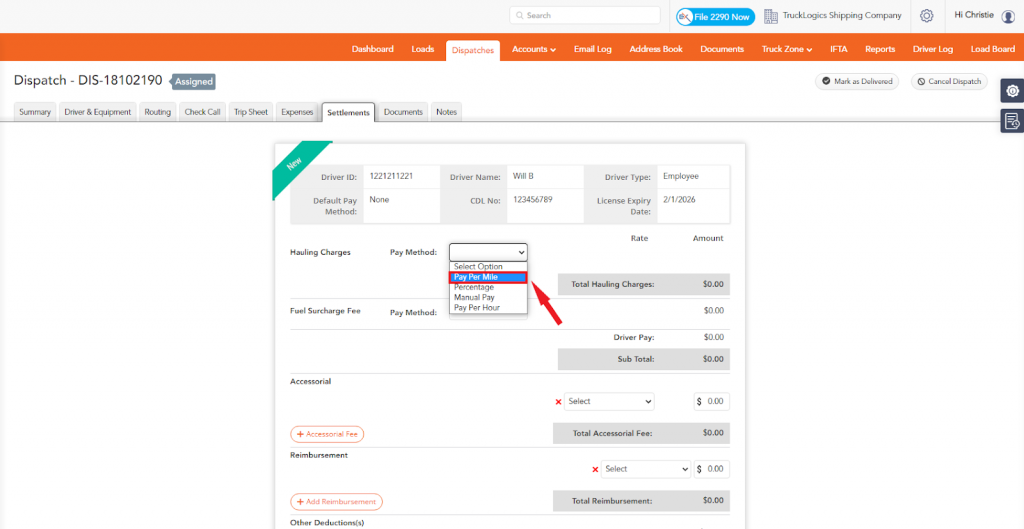 6. You will select trip sheet and then enter the loaded miles and the rate.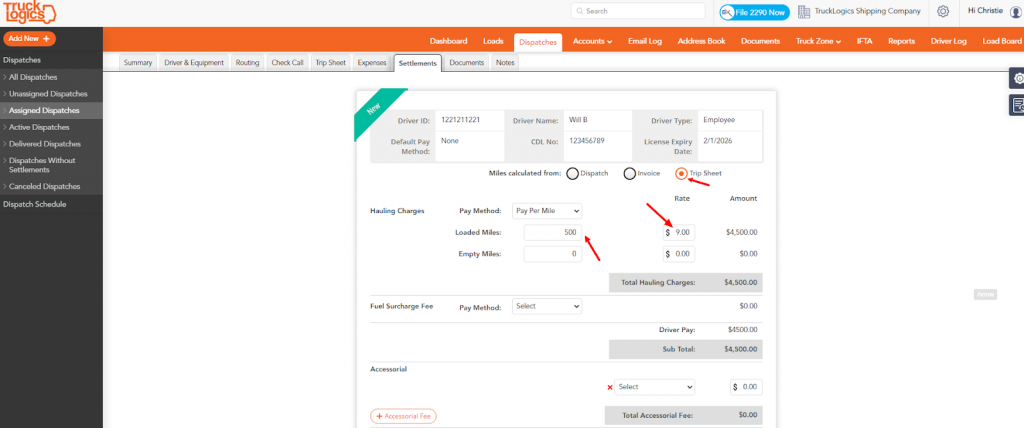 7. Once you have everything entered you will select Save as Draft.

8. To finalize the settlement you will click on Finalize.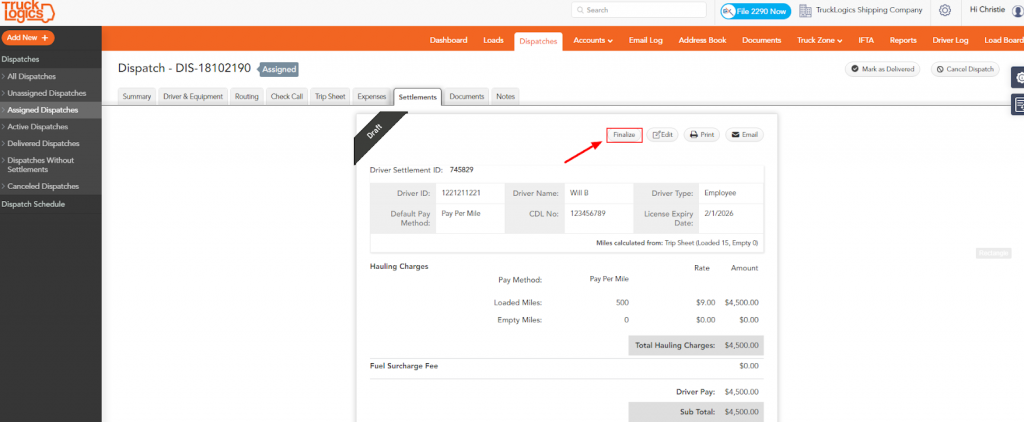 9. To actually generate the statement you will select Mark for Payment.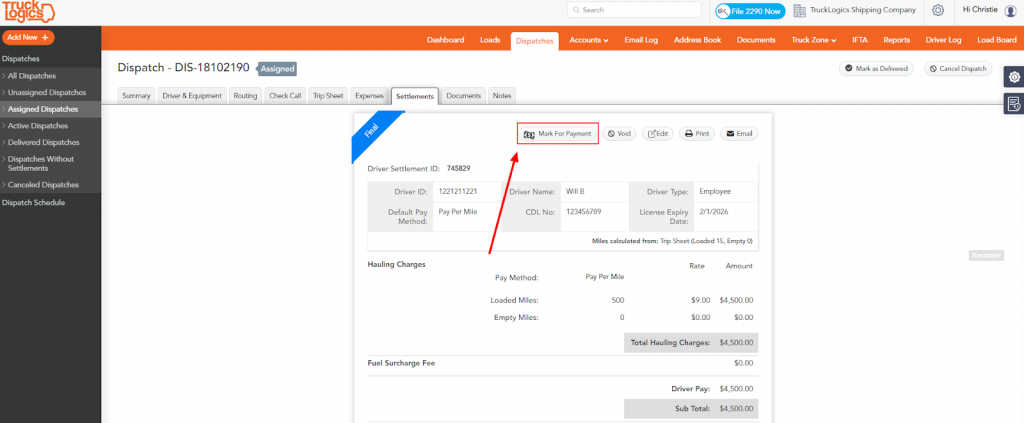 Generate weekly settlements and more by using TruckLogics using these easy steps! Sign up for a free 15-day trial to start generating weekly settlements and simplify your trucking business today!