TruckLogics is Now Accepting New Signups
Sign up for TruckLogics now!

|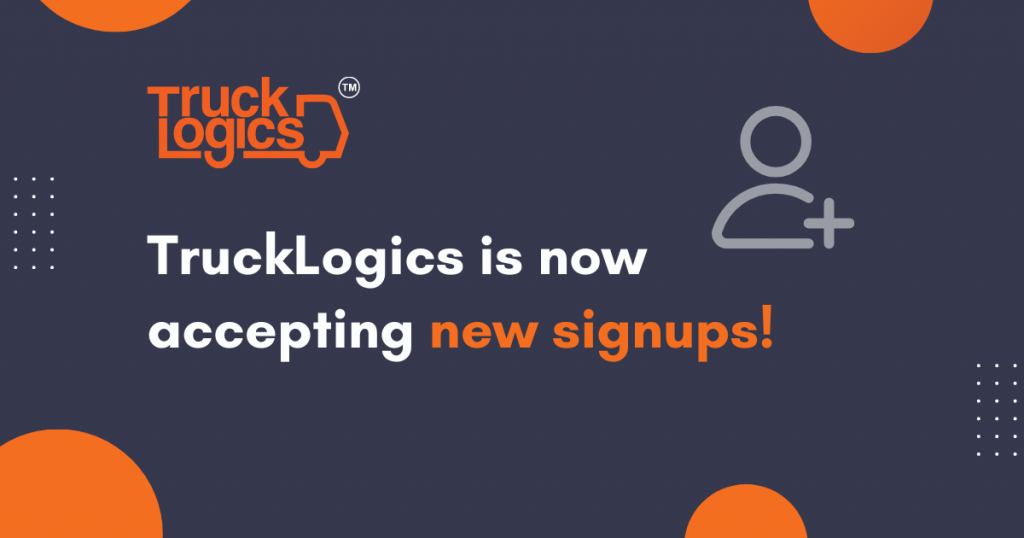 A couple of months have passed since TruckLogics announced that it would be accepting new clients for the full Trucking Management System by invitation only. This decision was made because TruckLogics was undergoing updates to its system in order to help improve your overall TruckLogics experience. We are excited to announce that the wait is finally over!
If you tried to sign up while we were accepting new clients by invitation only, you should have received an email explaining that you can now start your 15-day free trial or sign up for a subscription with TruckLogics.
When signing up for TruckLogics, there are several account types you can choose from: Owner-Operator, Leased-Operator, Fleet Manager, or Broker as your account type depending on which best suits your business's needs. Each account type comes with numerous features that are tailored to that business type.
When you subscribe to the Owner-Operator account type, you can add up to 2 trucks. You are able to manage your business operations through income and expense management, financials, load management, IFTA Reporting (with the subscription of a preferred or premium account), document management, and much more. 
With the Leased Operator account, you are leased to a carrier and can access settlements, per diems, reports, expense accounts, accounting, document management, and more.
If you have three or more trucks, we recommend the Fleet Manager account. With the Fleet manager account are able to create dispatches, assign drivers and trucks to dispatches, have multi-user access to the account, manage settlements, accounting, documents, and more. 
Are you a broker? If so, we recommend the broker account. With the subscription of the broker account, you are able to manage dispatches for clients, find loads, keep track of clients, create reports, manage carrier settlements, and more. 
There are multiple account types for you to choose from when creating a TruckLogics account. It is important to choose the one that best fits the needs of your business. Sign up today and start streamlining your trucking business operations with TruckLogics!