How to Make the Most out of Time Over the Road
Make the OTR truck driver lifestyle easier with trucking technology

|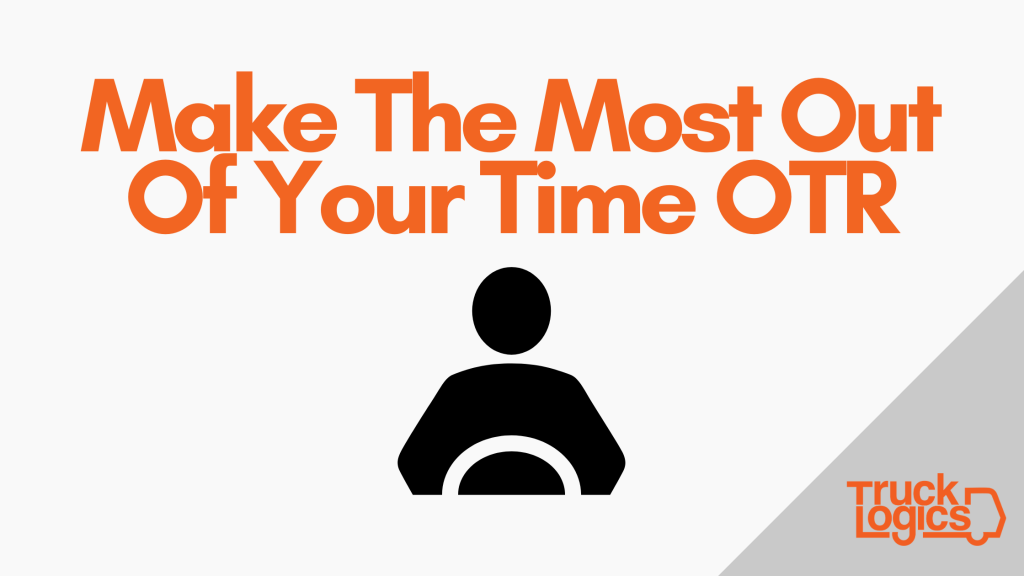 `The over the road truck driver lifestyle isn't always easy.
Over the road truck drivers are constantly away from home, making it hard to do other things and have work-life balance.
Make the most of your time over the road with the help of trucking technology.
What Can Truck Drivers Do On The Road?
Safety First
Before we consider OTR trucking entertainment options, it's important to keep safety in mind.
Refrain from listening to anything distracting, and never watch anything except the road ahead.
Also, keep the volume low enough that you can hear your truck and know how it's functioning. Driving is always your priority.
Entertainment, News, and Education
That being said, plenty of truckers turn to audio entertainment or news to stay engaged on the road and improve the typical truck driver lifestyle.
Here's some trucking technology for your time on the road:
1. Audiobooks
Audiobooks are a great way to catch up on reading without taking your eyes off the road. Some OTR truck drivers download audiobooks via Overdrive or Audible, while others rent from public libraries.
2. Music
Listening to music is a simple fix for trucking boredom. Some radio stations even provide 24/7 music specifically for the trucking industry. Check these out:
– https://truckers.fm/
– https://radiotrucker.com/
– https://www.liveonlineradio.net/usa/truckers-radio-usa.htm
3. Stand Up Comedy
Another great option for entertainment on the road is listening to stand up comedy! Listen to iHeart Radio, which offer 24/7 commercial-free comedy.
4. Radio Talk Shows
A major part of the trucker life is staying up to date with the latest trucking news and trucking industry information. Trucking radio like the Dave Nemo Show, is a great source.
Here are a few more to consider:
– http://truckerradio.com/
– https://www.siriusxm.ca/channels/road-dog-trucking/
– https://www.iheart.com/live/americas-truckin-network-6400/
5. Podcasts
Podcasts are a great combination of news and entertainment. Podcasts for OTR truckers on TuneIn can offer personalized insight and tailored comedy, perfect for your next long drive.
6. Ted Talks, Lectures, Interviews
Some OTR truck drivers listen to Ted Talks, lectures, or interviews to get the latest. These educational forums can help you make the most of your trucking time, especially if you're working towards becoming an owner-operator or growing your business.
Save Time and Money
Some truckers even utilize trucking technology to save time and money. For instance, TruckLogics is a cloud-based business management solution for your trucking company.
With TruckLogics you can manage dispatches, expenses, maintenance, and more while over the road! After you've explored our wide range of features, you won't ask, "What can you do with TruckLogics?" Instead, you'll wonder, "What can't you do?"
Whether you're an owner-operator with 1-2 trucks or a seasoned owner of 15+ trucks,  our powerful mobile app will have everything you need to manage your business while over the road.
Simplify your time over the road with a 15-day free trial today! There's no obligation and no credit card required.