How-to Tuesday: Generating Year End Tax Reports
With our powerful reports, trucking company taxes are simpler than ever

|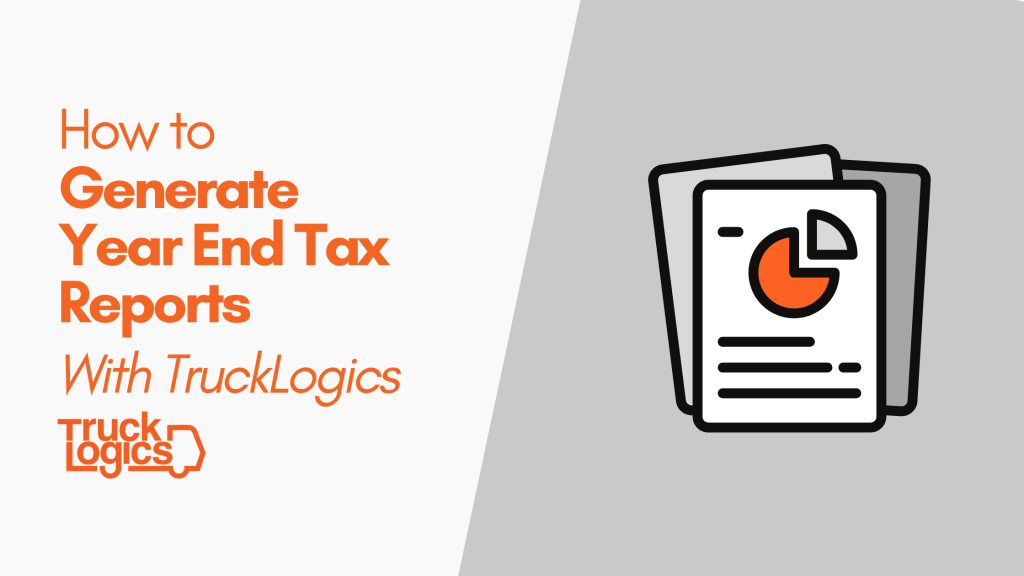 It's nearly trucking tax time again! To simplify the lives of our customers, TruckLogics has provided you with numerous built-in reports. With our powerful year end tax report for trucking company taxes, TruckLogics will provide you a breakdown of all your income and expenses accrued throughout the year. 
This feature is most helpful when you input all of your loads, dispatches, maintenance, and the associated income and expenses throughout the year. Here's how to generate and print your year end tax report for trucking company taxes with TruckLogics.
How to Generate Your Year End Tax Report
From your dashboard, click on the "Reports" tab.
2. Select the "Year End Tax Report".
3. Choose the appropriate tax year. Choose between Accrual and Cash accounts.
4. You can click on each of the twirl down menus to view a breakdown of specific income and expense types. Switch the report to the Cash View and you can click the income or expense categories to view the transactions within.
5. If you wish, you can print this report for easy reference. Click on the "Print" button in the top right corner.
6. You will be presented with a clean document ready to be printed as is.
Try Reporting with TruckLogics
Want to try this incredible and convenient year end tax report for trucking company taxes from TruckLogics?
Get your 15-day free trial today! There's no obligation and no credit card information required!