The Samsara Integration – Now Available to all TruckLogics Clients
|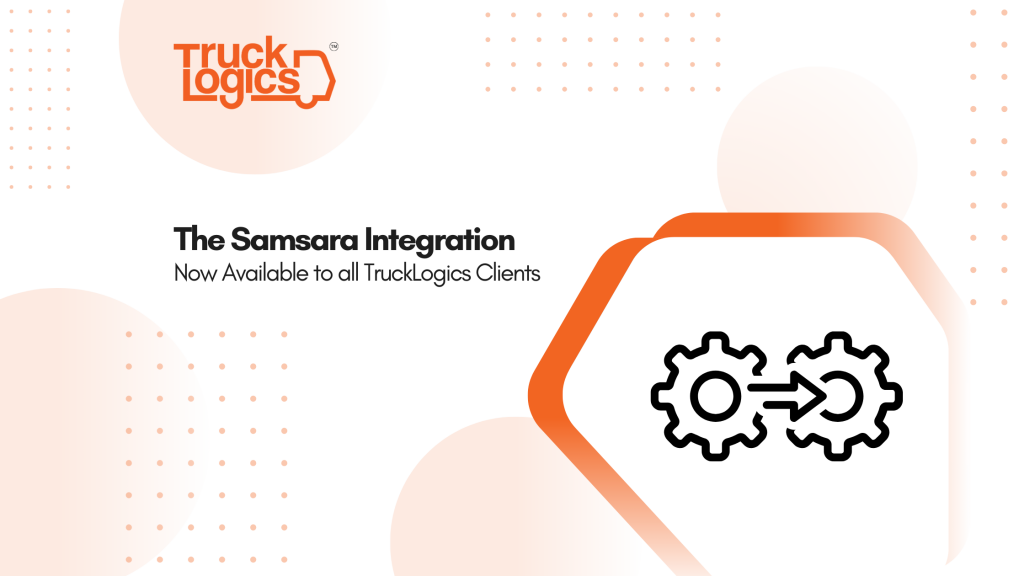 TruckLogics' quick and easy IFTA filing just got even quicker and easier… Announcing the expansion of our integration with Samsara, pioneer of the Connected Operations™ Cloud. Previously available to IFTA-only clients of the software, this integration is now accessible to all TruckLogics clients. With the implementation of Samsara into our IFTA reporting system, you don't even have to worry about inputting your mileage and fuel information to generate IFTA reports. All you have to do is connect your existing Samsara account through the TruckLogics web-based or mobile app. Our software will automatically import your trip information in seconds, resulting in a seamless and error-free IFTA report generation process.
Manual Data Entry Is No Fun
There's nothing worse than having to do things over and over, especially when it's something as tedious as manually typing in data like miles driven, fuel purchased, etc. With TruckLogics and Samsara integration, our system will access the necessary past trip information so you don't have to enter it all again. Plus, since Samsara tracks your trips in real time, your IFTA reports will be more accurate than ever. Compliance is key, and no one likes paying fines or penalties, especially for unintentional discrepancies.
What is Samsara?
Samsara's Connected Operations Cloud makes it easy for organizations to access, analyze, and act upon real-time data from their warehouses, trucks, trailers, and equipment to improve their safety, efficiency, and sustainability. With an open API, Samsara's platform enables clients to connect their most important third-party applications and unlock a holistic view of their physical operations.
This integration is now available on the Samsara App Marketplace.
What's Next?
Sound easy enough? Forget about the stress that accompanies poring over every single data entry to ensure that you've entered every digit correctly. Let us take care of it! The Samsara integration is currently available for all TruckLogics clients, so check out our support page or the rest of our blogs for more information on how to connect your Samsara account today!
Speaking of IFTA reports, your third quarter deadline is October 31st! Log in to TruckLogics today to take care of it, don't wait until the last minute!
For more finance and accounting help, be sure to check out our October webinar series, kicking off today at 4:00 PM EST!