What To Do If Your Trucker is Over The Road This Valentine's Day
Here are a few ways you can make your trucker's day this Valentine's day.

|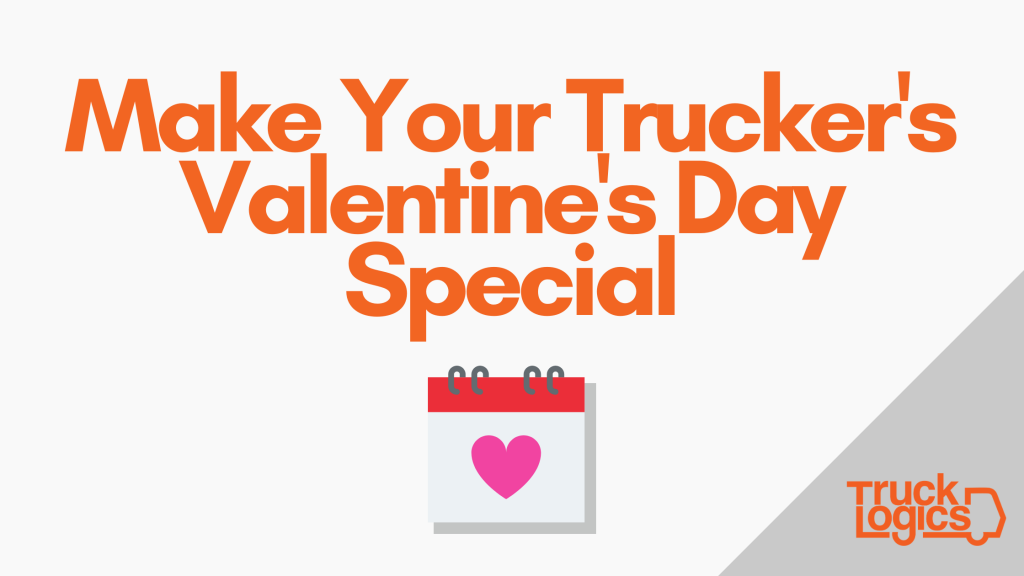 Your sweetheart isn't too happy. It's Valentine's Day and once again, they're OTR delivering cargo halfway across the country. You wish you could enjoy the day together, but the OTR trucker life sure makes it difficult. But with a few tricks, you can make your Valentine's Day special even though you're miles apart!

Valentine's Advice #1: Handwritten Cards
Remember when getting a card wasn't anything special? Well thanks to the internet and advancement in technology, the thought of getting a handwritten card is actually pretty exciting! And sending a card along with your sweetheart on Valentine's Day might just be that little special touch he or she needs to brighten their day.
Valentine's Advice #2: Wake-up Call
Of course, nothing can beat breakfast in bed with your sugar, however, when you're OTR, a wake-up call can be just as great! Why not start the day with a call to wish your special somebody a "Happy Valentine's Day" and to let them know you're thinking about them? We think it's a great idea!
Valentine's Advice #4: Plan a Date
Maybe you can't be there in person, but that doesn't mean you have to skip out on sharing a date. Lucky for us (well, most people), technology has made being apart from each other a little bit easier. With features like FaceTime or Skype, you can have a face-to-face conversation with someone although you're miles away. So grab a meal, sit down, and enjoy a nice dinner date over the phone.
Valentine's Advice #5: Movie Night
So after dinner, why not enjoy a nice movie together? OK, stop looking at your screen like I've lost my mind. Thanks to apps like
Google Hangouts
or
Synaptop
, you and your partner can now share a movie together. How cool is that?
Valentine's Advice #6: Gifts
This is an easy one! Who doesn't love getting a sweet gift to remind them just how special they are to someone. So before you leave, be sure to send a gift along for your trucker to open on Valentine's day.
Valentine's Advice #7: Postpone the Fun
OK, so what if none of these suggestions really suit you, what are you going to do now? Well, who says Valentine's Day has to be on February 14th? That's right, no one! Why not save all your Valentine fun on a day you come back to town? Nothing wrong with that, my friend!
Are you ready for Valentine's Day? What do your long distance plans look like? Let us know in the comment section below or share with us on our
Facebook page
. And for all of you none-Valentine's day people out there, "Happy February 14th!"