How-To Tuesday: Freight Tracking With The TruckLogics Mobile App
Learn how to easy freight tracking is with the TruckLogics trucking management system mobile app

|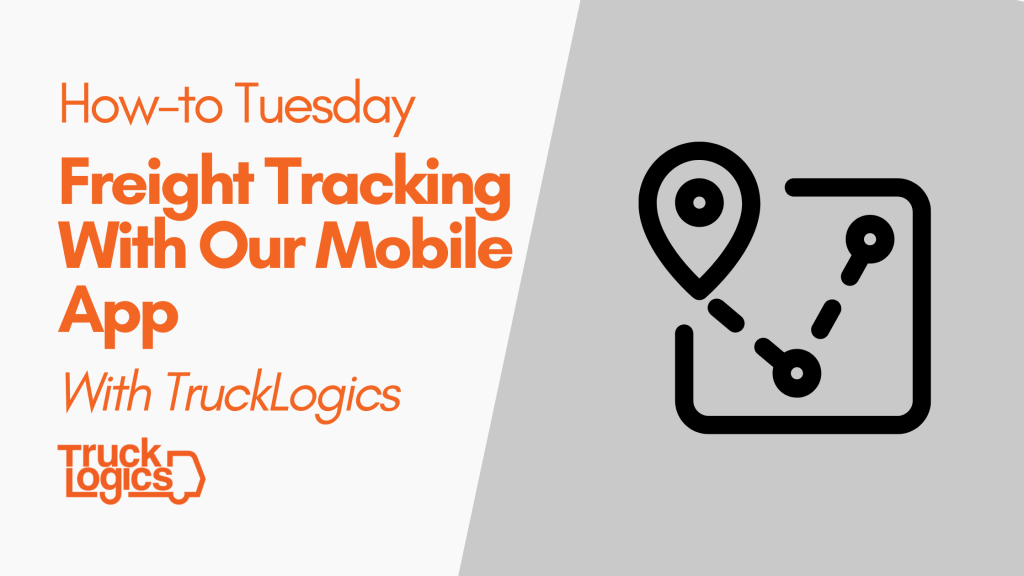 When you and your drivers use the TruckLogics Mobile App, you can track their locations!
This great feature allows you to check your drivers' locations and statuses during truck dispatches using data from their mobile devices.
Please note: To use the freight tracking feature, you must have a TruckLogics fleet account. And your drivers must have a mobile device with the TruckLogics Mobile App installed and with location services enabled.
Here's how to use freight tracking with the TruckLogics trucking management system mobile app.
Freight Tracking
1. From your mobile app dashboard, tap on the "Freight Tracking" box.
2. If you tap on the map right now…
3. You will see the actual location of your drivers.
4. If you tap on a particular dispatch…
5. You will see the route for that dispatch and the assigned driver's location.
Want to Try Freight Tracking With The TruckLogics Mobile App?
Get a 15-day free trial of TruckLogics today! There's no obligation and no credit card information required.