Safety Tips For Truckers This Halloween!
Follow these tips to ensure a safe and happy Halloween for all!

|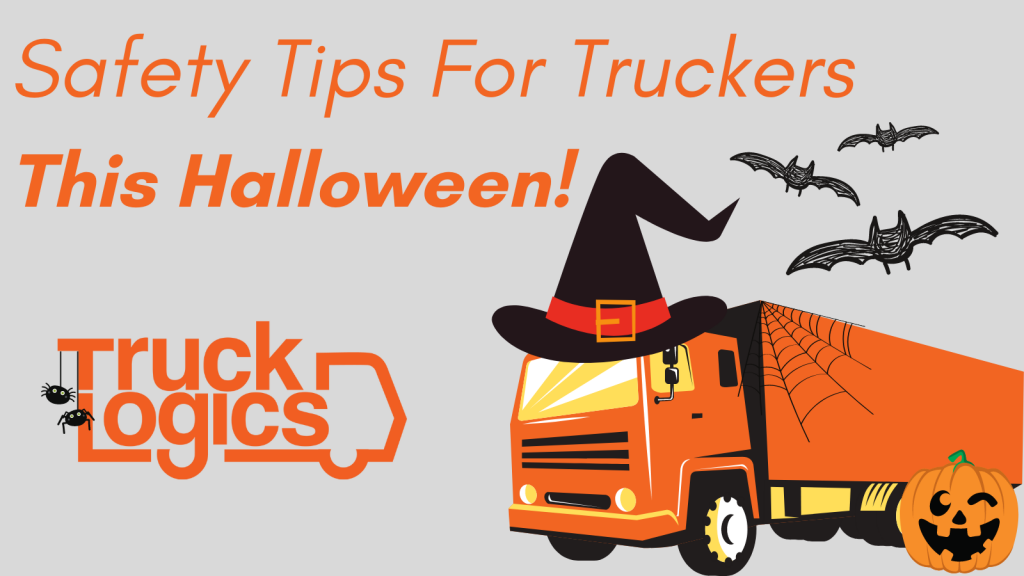 The spookiest night of the year is almost here! It's time for eccentric costumes and excited trick-or-treaters. 
With little kids running around in heavy costumes, excited for the fun and free candy, the roads can be a trickier place to travel through safely, especially in the dark. 
Since many truck drivers will be actively hauling loads on Halloween this year, here are a few tips and tricks to help you navigate safely and avoid any incidents or delays!
Stick to Main Roads (If You Can)
Trick-or-treaters typically stick to small neighborhood and residential roads on Halloween. Excited kids are on the loose and, out of excitement, may dart out into the street without looking. 
Because of this, if possible, stick to the main busy roads as they will most likely not have a lot of trick-or-treaters running rampant. 
If your route doesn't allow you to avoid smaller roads, just be extra careful and patient while you travel through these areas.
Be Aware Of People Around You
Pay extra attention at crosswalks, intersections, and sidewalks just in case a child wanders off. 
Accidents happen, and sometimes a child may run off the beaten path and out onto the street, with mom or dad in tow.
Teenagers and adults may find themselves only paying attention to their children or group and may accidentally walk out in front of you. With a lot going on around them, it may slip their mind to look both ways before they walk out, especially if they are chasing a little ghost on the loose. Watch out for adults too!
Watch Out For Other Drivers
Sugar-crazed children and inattentive parents aren't the only things to watch out for on Halloween. Teenagers and Adults also like to participate in Halloween festivities!
Because of this, it's important to watch out for other drivers that could be potentially driving under the influence.
Keep an eye out for anyone driving erratically and unsafely. And don't be afraid to call a non-emergency phone line to report any potential drunk drivers!
Happy Halloween From Everyone At TruckLogics!
Our family at TruckLogics wants to wish you and your family a very happy Halloween. 
We hope you stay safe and have a great day, regardless of where you're on the road!