How-To Set Up Your Fleet Manager Account
Follow this guide to set-up your Fleet Manager account and get started with TruckLogics today!

|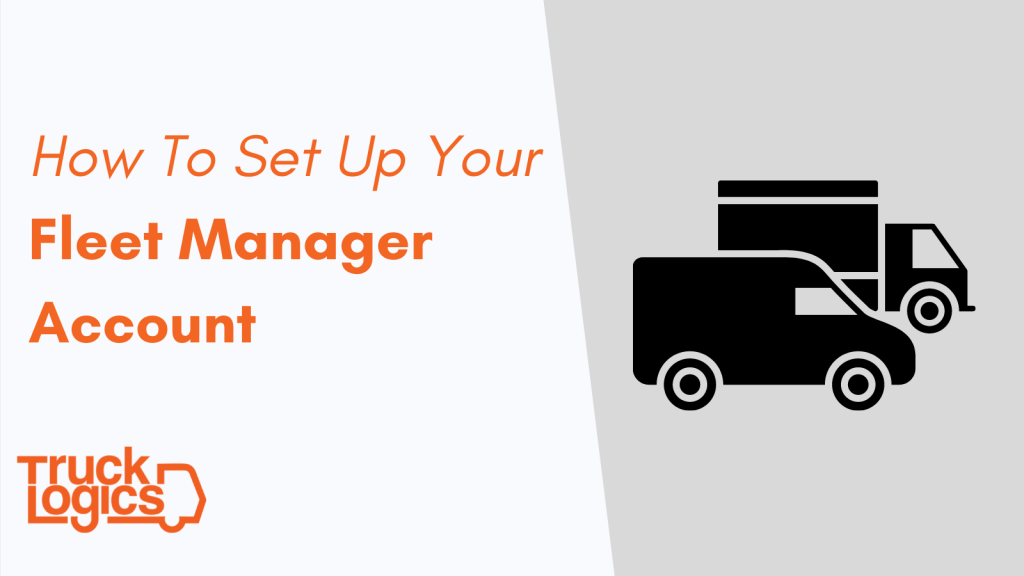 You have an account with TruckLogics! So now what?
Now it's time to set up your account, select your preferences, add some information about your company, fleet, and contacts, so you can begin managing your fleet operations all from this one program.
TruckLogics is here to walk you through the setup to make the process as simple and easy as possible.
Initial Set-Up
Once you've completed the registration page on TruckLogics.com, you will need to enter in all of your relevant business information, including your business name, address and your time format preferences. You can access this information again from your settings page of the account or by clicking your name in the top right corner of TruckLogics, then clicking setup.
As you navigate through TruckLogics you will be prompted to select preferences for your account. For example some preferences that you will need to enter include your load, dispatch or invoice numbering automation, odometer reading requirements for fuel ups and trip sheets, and your preferred payment methods for your line hauls. All of which can be updated any time from the settings page of your account.
Once all of your preferences are updated on your account, add a few items to the account to get started. Navigate to the 'Address Book" tab. Here, you will enter all of your contacts, including your drivers, customers, and brokers. You can also save documents for drivers, and enter multiple physical pickup/drop-off locations for each customer.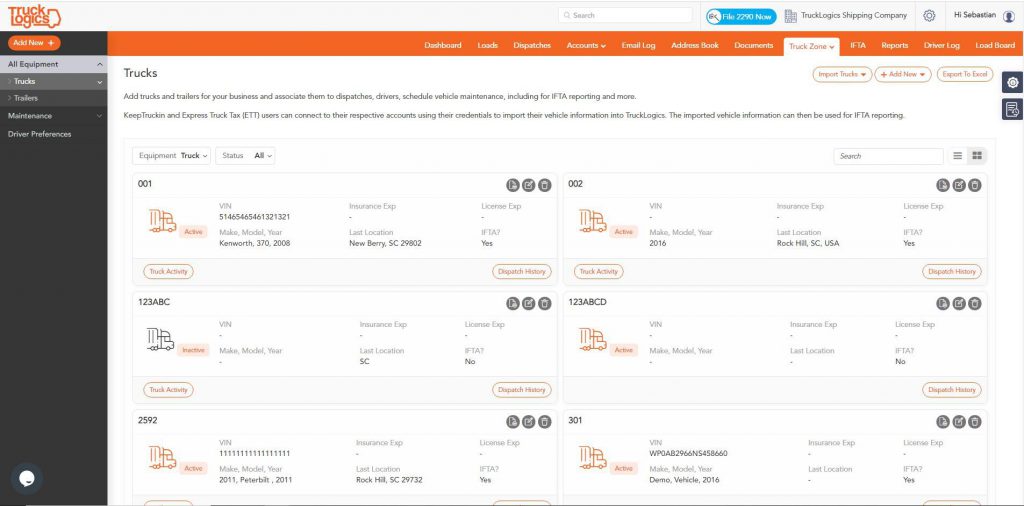 The next stop will then be adding your trucks into your Truck Zone. Here you will be able to add all of the details for the trucks and trailers that operate for your business. You will also be able to view and organize your vehicles' by their essential details, and get reports of their dispatch history and trip log events such as check calls and fuel-ups.
Your account is ready to go immediately after registration, but adding in your preferences, a few contacts, and your truck information are the first steps to managing your fleet from your new master dashboard, TruckLogics!
Sign up today for a 15-day free trial, there's no obligation and no credit card information required!
Need More Help?
If you have any additional questions that need to be answered or need a step-by-step demo, contact our TruckLogics support team at 704.234.6946!

Our support team is always here and happy to help you along the way! Let us know how we can help you!