How-To Tuesday: Quickly Importing And Exporting From Quickbooks
You can easily migrate information between QuickBooks and Trucklogics.

|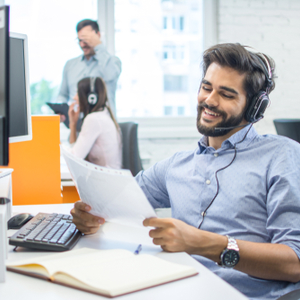 If you use QuickBooks in addition to TruckLogics for cutting checks or other functions, you can easily migrate information between the two systems.
This great function will help you cut down on unnecessary data entry!
Just follow these simple steps to import and export information between QuickBooks and TruckLogics.
Importing from QuickBooks
1. From your Dashboard, click on the Address Book tab.
2. Click on "Sync with QuickBooks" in the top right corner.
3. Choose how you want to sync your QuickBooks Customers with TruckLogics. Click "Connect with QuickBooks".
4. Sign in to your QuickBooks account.
Exporting invoices to QuickBooks
1. Hover over the Accounts tab from anywhere in TruckLogics and click "Invoices".
2. Click "All Invoices".
3. Click "Export to QuickBooks".
4. Select which invoices you want to export.
5. Scroll to the bottom of the page and click "Export Invoices".
6. You will be taken to QuickBooks.
Watch the video tutorial
Try TruckLogics today!
Want to use TruckLogics and QuickBooks together? Get a 15-day free trial today!
There's no obligation and no credit card information required.