Owner-Operator Success: Important Tips For Growth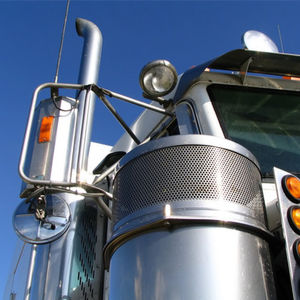 As an independent truck driver, you're constantly looking for ways to get ahead of the competition.
Your success depends on how well you run your trucking business and control your resources.
In today's world, there are plenty of tools and resources to help you reach your goals. How do you separate the ones you need from the ones you don't?
Use this guide to help you navigate the world of owning a trucking company as an owner-operator driver.
Growing Your Trucking Company
Focusing on Specific Goals
So you're trying to grow your trucking business.
What are your specific goals? Try to create numeric goals that are reasonably attainable so that you can easily track your progress.
If you're focusing on increasing revenue, your steps towards goal completion will look different than the steps needed to decrease spending.
Take time to determine your owner-operator or fleet owner goals before you start your
growth
process.
Owning a Trucking Company
Whether you're an owner-operator or fleet owner, owning a trucking company as an independent truck driver is a big feat.
Stay on top of your efforts.
Keep up with preventative maintenance checks and keep track of additional maintenance when needed.
Understand where exactly where your money is going and coming from, and keep a report of all expenses.
Using Technology To Your Advantage
Sounds like a lot of paperwork, right?
We live in a world of amazing technology, so it shouldn't have to be!
My biggest trucking tip for growth is this: invest in a trucking company management software.
Our trucking business management solution,
TruckLogics
, is an entirely cloud-based software created for managing your trucking business easily to save you time and money.
Here's how it works:
Independent Owner-Operators:
– Run the business from one place for less than $10 per month
– Manage dispatches
– Track income and expenses
– Schedule maintenance and set maintenance reminders
– Send invoices
– And more!
Leased Operators:
– Streamline recordkeeping
– Track income in the "Chart of Accounts"
– Run profit and loss reports
– Keep accurate and organized compliance records
– And more!
Fleet Managers:
– Access to more exclusive features, including TruckZone
– Keeps fleet details organized and accessible
– Set reminders for vehicle maintenance
– And more!
Using a trucking company management software solution for your trucking business will save you plenty of headaches and fees.
Stay on top of the competition. Reach your revenue goals with
TruckLogics
business management software. Start your
free 15-day trial
and give it a test drive for no cost! You'll be glad you did.