Navigating TruckLogics: A Comprehensive Guide to Generating No Operation (Zero Mile) IFTA Reports
|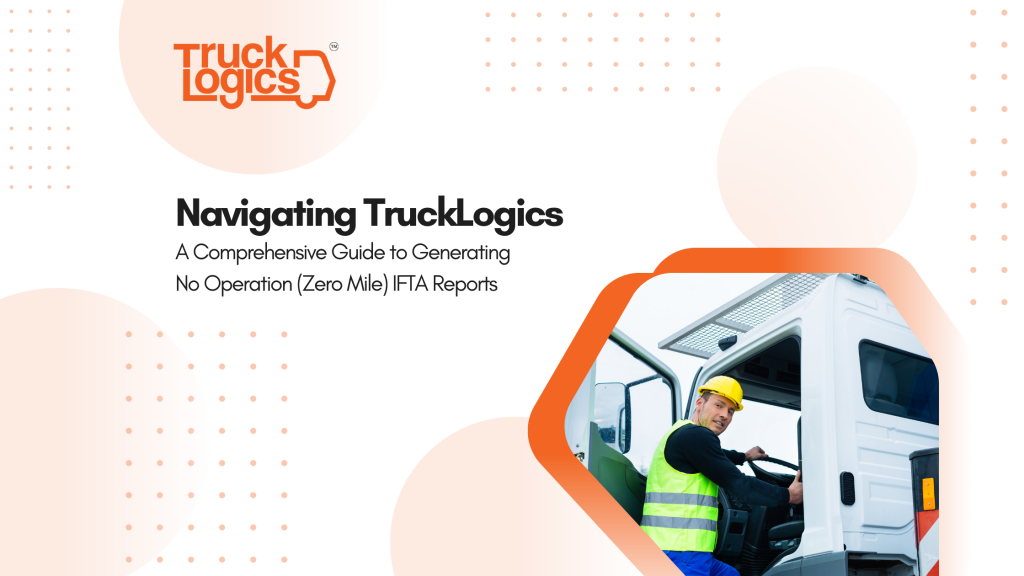 What is a "No Operation" IFTA Report?
In the trucking world, keeping track of your fuel consumption and mileage details to file your quarterly IFTA report is essential when it comes to staying compliant with regulations and avoiding fines. But what happens if you decide to take a break for a quarter? There are numerous reasons why this might be the case, including:
Temporarily suspending operations due to maintenance or repairs
Temporarily suspending operations due to an off-season
Delay in operations due to fleet start-up or expansion
Whatever your reason, you're probably wondering how you're expected to stay compliant with IFTA requirements and maintain accurate records if you weren't even operating within the filing timeframe. What do you report if you didn't go anywhere? That's where the "No Operation" feature in TruckLogics comes in.
Why Would I File One?
IFTA regulations require that a return is filed each quarter, but you may not have miles or fuel usage to report if you did not operate within the reporting period. Filing an IFTA report as "No Operation" in TruckLogics ensures that you're maintaining compliance with all IFTA regulations, even if there was no fuel consumption or mileage to report for the quarter. Keep reading to learn how to do this effortlessly from the TruckLogics desktop site or mobile app.
Instructions:
1. To begin generating your IFTA report, follow the steps here until you reach step 4.
2. Ensure that your selected data import method is "Quick Entry" and that the total miles and gallons fields are left blank, and then click "Next".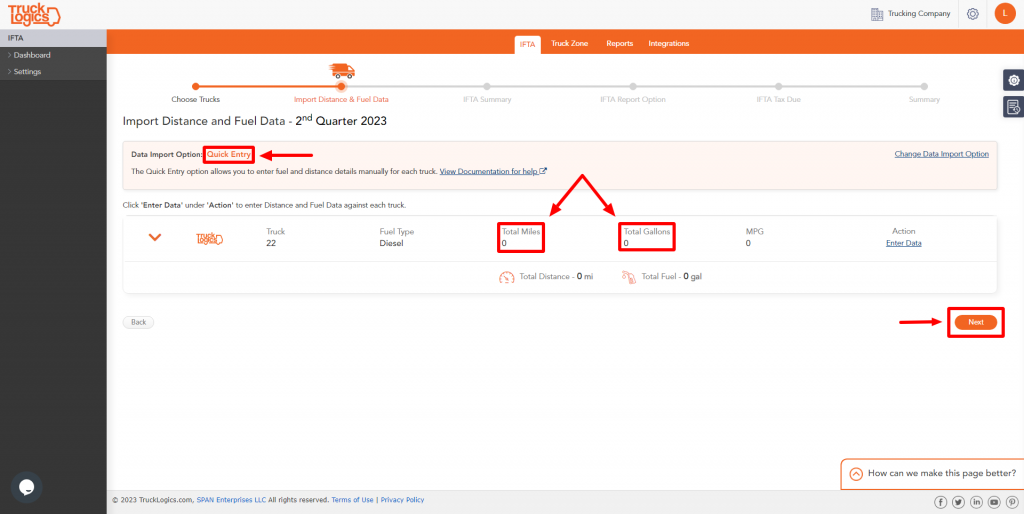 3. Select "Yes" for No Operation, then click "Save and Continue".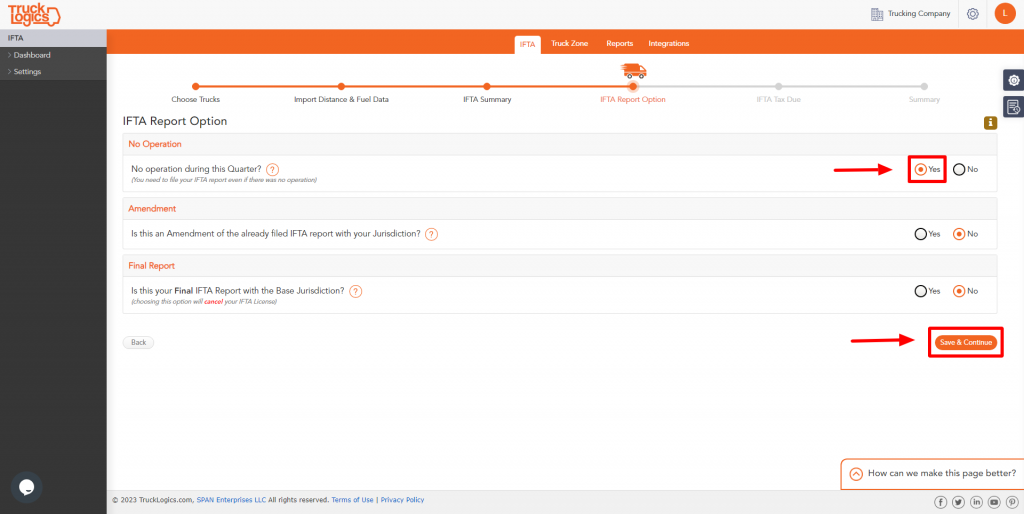 4. To finish generating your IFTA report, follow steps 7-11 here.
TruckLogics makes it easy to stay compliant regardless of your operation schedule or your off-quarters. Whether you plan on getting back on the road next quarter or you aren't sure and just want to keep your IFTA license intact, generating a No Operation IFTA report is effortless with TruckLogics.
To see more frequently asked questions and receive additional assistance, please visit our support page. For other great reads, check out the rest of our blogs!